April 26, 1977
Today In History
Studio 54 opens in NYC
Studio 54 is a Broadway theatre located at 254 West 54th Street between Eighth Avenue and Broadway in Manhattan, New York City. The building was originally built as the Gallo Opera House, opening in 1927, after which it changed names several times, eventually becoming CBS radio and television Studio 52. Later, the building, renamed after its location, housed a world-famous nightclub and discotheque. Founded and created by Steve Rubell and Ian Schrager in 1977, it was sold in 1980 to Mark Fleischman, who re-opened the club after it had been shut down following the conviction of Rubell and Schrager on charges of tax evasion. In 1984, Fleischman sold the club, which continued to operate until 1991. Since November 1998 it has served as a venue for productions of the Roundabout Theatre Company, and retains the name Studio 54.
Remember When
IBM Celebrates Banner Year in 1947
IBM Celebrates Banner Year 1947 Johnson City, NY "One Hundred Percenter Convention" In 1947 IBM announced an increase in revenue of 22% with an employment staff of over 22,000. One of IBMs innovative products is the Automatic Sequence Controlled Calculator, called the Mark I, a joint development with Harvard University. It is the first machine that can execute long computations automatically. Over 50 feet long, eight feet high and weighing almost five tons, the Mark I takes less than a second to solve an addition problem, six seconds for multiplication and twice as long for division. This year it was followed up by the 603 Electronic Multiplier, the next line of IBM machines.
During the 1970 Finals, Jerry West drained this amazing 60-foot shot to force overtime in Game 3 (Knicks vs Lakers)
In the early 1970s, the New York Knicks and Los Angeles Lakers met in the NBA Finals 3 times in a 4 - season span. They first met in the 1970 Finals, which was won by the Knicks in a memorable 7 game series, highlighted by Willis Reed's famous emergence onto the court just prior to the start of Game 7. What also made this matchup memorable were the star players on both sides. In addition to Reed, the Knicks of 1970 also had Bill Bradley and Walt Frazier. The Lakers had Wilt Chamberlain, Elgin Baylor, and Jerry West. After a 1 - year hiatus, these two clubs met again in the 1972 Finals. Earl Monroe and Gail Goodrich had now been added to the star-studded Knicks and Lakers, respectively. This time however, the 69-win Lakers, who had won 33 straight games earlier in the season, beat the Knicks 4 games to 1. These teams met again in the 1973 Finals with the Knicks prevailing 4 games to 1.
Best Moments In NCAA Tournament History
Song of the Day
Righteous Brothers perform Unchained Melody
Explore America
TV Show of the Day
The Adventures of Ozzie and Harriet - A Rose A Day (1965)
Remembering Liberace
Liberace once stated, "I don't give concerts, I put on a show." He worked tirelessly to refine his act and added a candelabra as a signature prop. He dressed in white tie and tails to be better seen in large halls. By 1947, he was billing himself as "Liberace the most amazing piano virtuoso of the present day." He created a very successful publicity machine which helped rocket him to stardom. In 1950, he performed for music-loving President Harry S. Truman in the East Room of the White House. His large-scale Las Vegas act became his hallmark, expanding his fan base dramatically, and making him one of the highest paid performers in the world. His New York City performance at Madison Square Garden in 1954 earned him a record $138,000 for one performance, and, by 1955, he was making $50,000 per week at the Riviera Hotel and Casino in Las Vegas.
Babe Ruth, Cy Young, Ty Cobb, Walter Johnson, Connie Mack on hand to celebrate the opening of the Baseball Hall of Fame and Museum on June 12, 1939.
Interview of the Day
Richard Nixon on Face the Nation 1968
Father and Son Carl and Rob Reiner
Bee Gees - You Should Be Dancing
American Olympic Heroes
Miracle on Ice Hockey Team
Jesse Owens
Edwin Moses
Dorothy Hamill
Dick Button
Miracle on Ice Hockey Team
Jesse Owens
Edwin Moses
Dorothy Hamill
Dick Button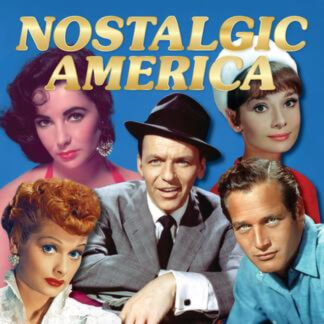 Collectible Editions
You have a choice of three versions of our collectible edition to select from. 52-pages, 100-pages (special oversized edition) and our 104-page version (hard cover). Enjoy your stroll down memory lane!
Learn More »
---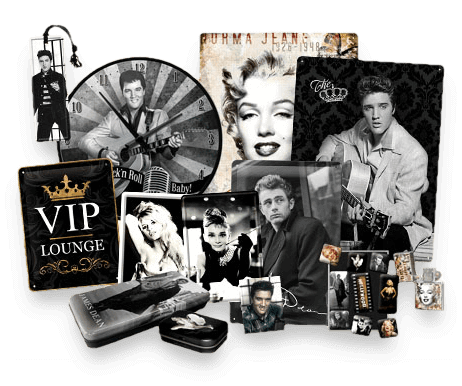 Nostalgic Gifts...
Looking to get someone a piece of history that they'll love? Check out our hand-picked suggestions for the best memorabilia and nostalgic themed items at Amazon.com!
Visit Our Store »
Looking for More?
Fret not, we've got more! Pick a category below to see what we've got.