April 23, 1985
Today In History
We Are the World charity album is released
Remember When
MLK - I Have A Dream Speech
The March on Washington for Jobs and Freedom in 1963 was one of the largest political rallies for human rights in United States history. It took place in Washington DC and is where Martin Luther King Jr. standing in front of the Lincoln Memorial delivered his historic "I Have a Dream" speech, on the 28th day of August 1963. An estimated 200,000 to 300,000 people were in attendance that day.
The Slam - The Rod Laver Story
The 1968 DETROIT TIGERS WON THE WORLD SERIES AND UNITED A CITY
Still recovering from one of the worst riots in American history just one year earlier, citizens of Detroit were able to unite in the common passion of their beloved Tigers. The 1968 Tigers won 103 games and won the American League by 12 games over the Baltimore Orioles. In the "Year of the Pitcher" the Tigers were led by their ace, Denny McLain, who won 31 games on his way to winning both the American League Cy Young and MVP awards. The Tigers had no everyday players who batted .300 and had only one (Willie Horton) with more than 25 home runs. But with the pitching of McLain, and Mickey Lolich (17-9), Mayo Smith's Tigers ran away with the pennant. The magical season carried into the World Series, as the Tigers rallied from a 3 games to 1 deficit to defeat the St. Louis Cardinals in 7 games. Mickey Lolich was the Series MVP as he was 3-0 with 3 complete games, and out-dueled Bob Gibson in the deciding game. Most importantly, a city divided by civil unrest was brought together by their wonderful baseball team throughout an unforgettable season. Denny McLain won 31 games during the regular season.
Song of the Day
Al Green |I'm Still in Love With You | Live! 1972
Documentary - Katharine Hepburn
Explore America
Yankee Stadium - A classic ballpark steeped in American tradition
YANKEE STADIUM OPENS TO LARGEST CROWD EVER The Babe Highlights Game with Mighty Blast April 18, 1923 The Bronx in New York An announced crowd of 74,217 including commissioner Kennesaw Landis, NY Governor Al Smith, and Colonel Jacob Ruppert, and the dominant sounds of the music played by the Seventh Regiment band directed by John Philip Sousa highlighted the opening of the first ever "Baseball Stadium". Babe Ruth's wish that he would trade in a year of his life if he could hit a home run in his first game here, came true. In the third inning his three run blast soared in to the right field bleachers. Ruth, not fooled by Howard Ehmke's slow pitch, rounded the bases, removed his cap as he crossed home plate, and waved to the ecstatic assemblage. The Yankees prevailed with strong pitching from "Sailor Bob" Shawkey in their 4 – 1 win over archrival the Boston Red Sox. Originally named, The Yankee Stadium, it was built in nine months at a cost of $ 2.5 million dollars, the massive ballpark stretched from 157th to 161st and from River St. to Doughty Ave in the Bronx. A copper frieze façade was designed to give it a regal look.
Music Makers
BB King
The Boss
Captain and Tennelle
Sinatra
Sammy Davis Jr.
BB King
The Boss
Captain and Tennelle
Sinatra
Sammy Davis Jr.
TV Show of the Day
The Ghost & Mrs. Muir - Season 1 Episode 1 - Pilot
From Singing In The Rain | performed by Gene Kelly
Highlights of the 1954 Stanley Cup Finals - Canadiens vs. Red Wings
Interview of the Day
Jane Fonda interview with Barbara Walters
Coca-Cola classic Ad - 1971 - "I'd like to buy the world a Coke"
Harry Belafonte gives an inspirational introduction to the original production of HAIR on the 1969 Tony Awards
Harry Belafonte ... The "King of Calypso" is perhaps best known for singing "The Banana Boat Song", with its signature lyric "Day-O".
CLASSIC PRINT ADS FROM MAGAZINES AND NEWSPAPERS
Sandy Koufax
1963 World Series
1965 World Series
1963 World Series
1965 World Series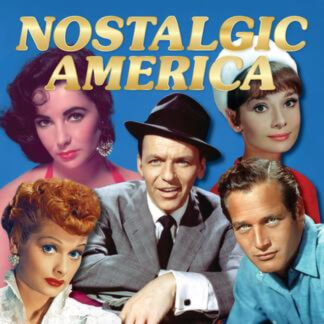 Collectible Editions
You have a choice of three versions of our collectible edition to select from. 52-pages, 100-pages (special oversized edition) and our 104-page version (hard cover). Enjoy your stroll down memory lane!
Learn More »
---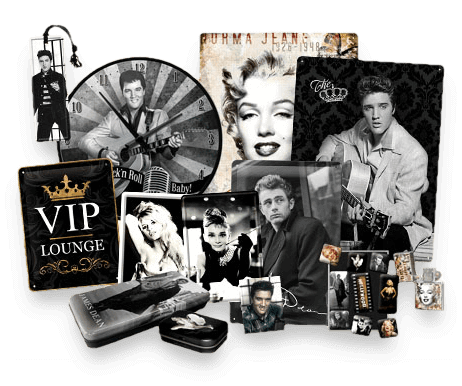 Nostalgic Gifts...
Looking to get someone a piece of history that they'll love? Check out our hand-picked suggestions for the best memorabilia and nostalgic themed items at Amazon.com!
Visit Our Store »
Looking for More?
Fret not, we've got more! Pick a category below to see what we've got.