January 20, 1968
Today In History
UCLA led by Lew Alcindor and Houston led by Elvin Hayes meet in the Game of the Century in the Astrodome
Last night, in what will certainly be considered the 'greatest game' of the century, the University of Houston led by Elvin Hayes and his last minute free throws, upset the undefeated and top ranked UCLA Bruins in front of a overflowing capacity crowd at the Houston Astrodome 71 – 69. This epic battle was dominated by Hayes, who continuously frustrated Lew Alcindor, who was playing with double vision from an eye abrasion. The loss ended the Bruin's 47 game winning streak. This was not just a game, this was history. This was sports and entertainment on prime time national television. This was a stage that will change sports as we know it today. An overflowing crowd of 52,693 fans in an indoor baseball stadium witnessed what will surely set the bar for the future of Prime Time sporting events.
Remember When
1971 Final Four Highlights
Havlicek steals the ball
It was a nail biting Game 7 of the 1965 Eastern Conference Finals between the Boston Celtics and the Philadelphia 76ers. With the Celtics leading 110-109 and only 5 seconds remaining in the game, the Sixers' Hal Greer was set to inbound the ball from underneath the basket. Greer's pass was targeted for teammate Chet Walker, but it never made it there. The Celtics' John Havlicek, with his back to Greer, anticipated the pass, spun around at just the right time and tipped the ball over to teammate Sam Jones to secure the series win for the Celtics. Celtic fans fondly remember Johnny Most's famous call "Havlicek steals the ball!" describing one of the great and clutch defensive plays of all-time.
Song of the Day
Diana Ross | Ain't No Mountain High Enough | 1975 | Live in Los Angeles
Abba - Take A Chance On Me
ABBA are a Swedish pop group formed in Stockholm in 1972 by members Agnetha Fältskog, Björn Ulvaeus, Benny Andersson, and Anni-Frid Lyngstad. They became one of the most commercially successful acts in the history of popular music, topping the charts worldwide from 1974 to 1982.
Explore America
MAINE - Come ski at Sugarloaf
Times were sure different then
Cary Grant
Barbara Feldon
Clint Eastwood
David Suskind
Sidney Poitier
Cary Grant
Barbara Feldon
Clint Eastwood
David Suskind
Sidney Poitier
TV Show of the Day
BJ and the Bear | Pilot Episode |1978
Alex Trebek hosts High Rollers - December 4, 1979
High Rollers is a television game show that involved players trying to win prizes.
Emmitt Smith
The Dallas Cowboys selected Emmitt Smith with the 17th pick in the 1990 NFL Draft. He amazingly was not the 1st running back selected (the NY Jets selected RB Blair Thomas with the 2nd pick). Smith went on to play the first 13 of his 15 - season career with the Cowboys during which he helped the Cowboys win 3 Super Bowls. He gained over 1,000 yards in 11 consecutive seasons and totaled 18,355 yards on the ground for his career which is # 1 all-time in NFL history. Smith was an 8-time Pro Bowler and was the MVP of Super Bowl XXVIII in which the Cowboys defeated the Buffalo Bills 30-13. Smith retired after the 2004 season, his 2nd one with the Arizona Cardinals, and he was elected to the Hall of Fame in 2010. *By the way, in his brief 5 year career, Blair Thomas gained 2,236 yards rushing, more than 16,000 less than Emmitt Smith.
Interview of the Day
Silicon Valley Chapter 1 - Robert Noyce's invention of the microchip launched the world into the Information Age
Blazing Saddles starring Gene Wilder
Table for two - Jim!
Jim Craig
Jim Kelly - USFL
Jim Ryun
Jim McMahon
Jim McKay
Jim Craig
Jim Kelly - USFL
Jim Ryun
Jim McMahon
Jim McKay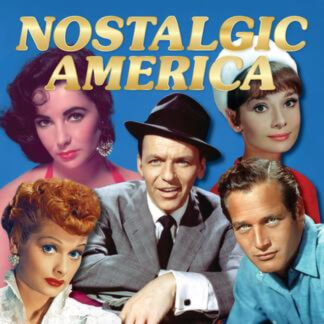 Collectible Editions
You have a choice of three versions of our collectible edition to select from. 52-pages, 100-pages (special oversized edition) and our 104-page version (hard cover). Enjoy your stroll down memory lane!
Learn More »
---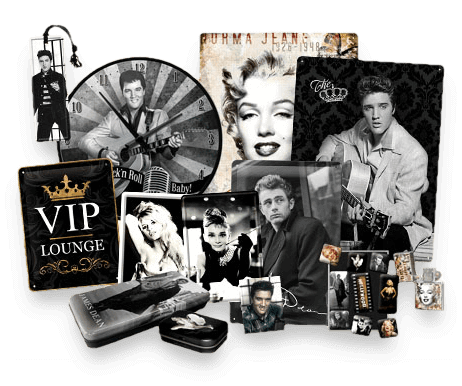 Nostalgic Gifts...
Looking to get someone a piece of history that they'll love? Check out our hand-picked suggestions for the best memorabilia and nostalgic themed items at our online store!
Visit Our Store »
Looking for More?
Fret not, we've got more! Pick a category below to see what we've got.