August 18, 1977
Today In History
Elvis funeral service is held at Graceland
Remember When
Memories of 1976 ? Where Were You ?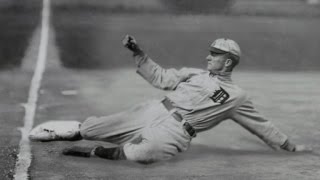 Baseball Characters | Led by Bill "The Spaceman" Lee
Most of us remember baseball players for their power, speed, pitching, or defensive prowess. However, throughout the sport's history, some players are better remembered for other more unique reasons. For example, over the years there have been a handful of players who have stood out for their eccentric personalities and antics. Here are some of those players: Bill "The Spaceman" Lee – remembered for his on-field antics and for his personalized "Leephus" pitch, his version of the low-speed junk pitch known ordinarily known as an Eephus pitch. Al "The Mad Hungarian" Hrabosky – remembered for his Fu Manchu mustache, long hair, and for his tendency to stomp to the back of the mound to psych himself up. Turk Wendell – best known for his plethora of superstitions, including brushing his teeth in the dugout between each inning. Mark "The Bird" Fidrych – Became an instant fan favorite as a rookie in 1976 due to his on-field success and strange behavior. For example, Fidrych often talked to himself and to the baseball while on the mound and would also strut around the mound after each out. He was nicknamed "The Bird" due to his unusual resemblance to Sesame Street character Big Bird.
Song of the Day
Petula Clark | A Sign Of The Times
The Lords Of Flatbush - Trailer - Stallone and King are best pals in Brooklyn's Flatbush area and are involved in several small but compelling incidents which serve to portray a truthful view of life in Brooklyn.
Explore America
Spencer Tracy played some classic movie roles
Inherit the Wind
Guess Who's coming to Dinner
Boys Town
Old Man in the Sea
Inherit the Wind
Guess Who's coming to Dinner
Boys Town
Old Man in the Sea
TV Show of the Day
Music from the 1960s - 1970s
Rare footage with photos of Babe Ruth pointing to the seats to indicate to the Chicago Cubs & their fans that he was going to hit a HR in the 1932 World Series
BABE RUTH'S CALLED SHOT - It is one of baseball's all-time great mysteries. Did Babe Ruth really call his shot just before hitting a mammoth World Series home run? The undisputed facts of the events were as follows: It was October 1, 1932, Game 3 of the World Series in Wrigley Field, with the Yankees leading the Cubs 2 games to 0. In the top of the 5th inning, Ruth was at bat with the score tied at 4, facing Cub pitcher Charlie Root. The Cubs' bench was heckling the Babe as he took strikes one and two. Now, at this point in time, fact and myth get a bit jumbled. Ruth made some type of outward gesture with his bat, but it is unclear whether the gesture was toward the pitcher, or the centerfield bleachers, as Ruth proudly proclaimed for many years thereafter. Either way, Ruth smashed the next pitch well beyond the centerfield fence, for one of the most memorable and debated World Series home runs of all-time. An interesting side note to this story is that on the very next pitch, Lou Gehrig, forever playing in Ruth's shadow, also hit a home run, his 2nd of the game as well, knocking Charlie Root out of the game. But as was typical for Gehrig, his two home runs in the game paled in comparison to the legend of the mighty Babe's called shot.
Interview of the Day
Sid Caesar discusses the writers from the TV show "Your Show of Shows"
Sid Caesar – Your Show of Shows Your Show of Shows was a live sketch comedy television series and a Saturday night fixture for four years from 1950 – 1954. It featured Sid Caesar, Imogene Coca and was ably supported by Carl Reiner and Howard Morris. Writers for the show included Mel Brooks, Neil Simon, Larry Gelbart, Carl Reiner, and Woody Allen. In the Autumn of 1954, Caesar began Caesar's Hour starring Carl Reiner, Howard Morris, and Nannette Fabray, which lasted three seasons.
SPINDLETOP OIL GUSHER AMAZES OIL EXPERTS | Beaumont, Texas | January 10, 1901
GUSHER AMAZES OIL EXPERTS Beaumont, Texas January 10, 1901 The Spindletop oil strike, greater than the world has ever seen, was reported today in Beaumont, Texas. At 10:30am, a roar went up as a tower of oil spewed 200 feet in to the air. Estimates are that this well will produce at least 75,000 barrels a day, as much as the 37,000 wells now operating in the eastern part of the United States. This strike is a tribute to Patillo Higgins who for years steadfastly drilled while experts from Standard Oil and other companies scoffed at his tenacity. The success at Spindletop not only confounds the experts, but could alter the global balance of Petroleum power. Russia is now the world's leading producer with 185,000 barrels a day. The current price per barrel is $2 with estimates that the market price will drop to $.03 per barrel with this discovery.
Beatles appear on the Ed Sullivan Show on CBS - Sunday Night, February 9, 1964 - August 1987
The Beatles, the new British sensation, appeared on the Ed Sullivan Show last night. An estimated 73 million Americans, the largest viewership ever, tuned in to watch the band perform their hit songs All My Loving, Till There Was You, She Loves You, I Saw Her Standing There and I Want to Hold Your Hand. 50,000 ticket requests were made, but only 703 people were granted admission to the small theater in the heart of New York City. America came to a standstill. Police from several cities reported that the crime rate in their cities dropped dramatically during the show's broadcast time.
Classic Boston Scenes
The Boston Marathon
The Boston Commons
Boylston Street
The Boston Gardens swan boats
The state capital building
The Boston Marathon
The Boston Commons
Boylston Street
The Boston Gardens swan boats
The state capital building
Polarizing Personalities
Woody Hayes
Bear Bryant
Pete Rose
OJ Simpson
Ty Cobb
Woody Hayes
Bear Bryant
Pete Rose
OJ Simpson
Ty Cobb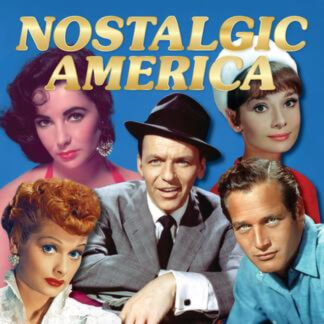 Collectible Editions
You have a choice of three versions of our collectible edition to select from. 52-pages, 100-pages (special oversized edition) and our 104-page version (hard cover). Enjoy your stroll down memory lane!
Learn More »
---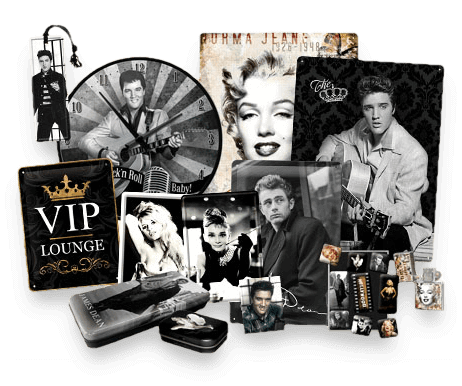 Nostalgic Gifts...
Looking to get someone a piece of history that they'll love? Check out our hand-picked suggestions for the best memorabilia and nostalgic themed items at our online store!
Visit Our Store »
Looking for More?
Fret not, we've got more! Pick a category below to see what we've got.