September 21, 1970
Today In History
"Monday Night Football" premieres on ABC TV - the Cleveland Browns defeat the New York Jets 31 - 21
Remember When
A video from the 1960s and the Watts riots in Los Angeles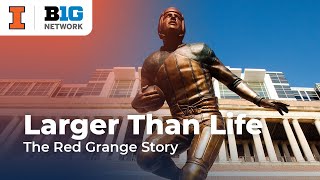 Larger than Life: The Red Grange Story
Bobby Orr gets ejected in the final minute and it causes a near riot in the Boston Garden. January 24, 1974
Song of the Day
Glen Campbell Live | Rhinestone Cowboy | 1975
The Who perform See Me, Feel Me - Live at Woodstock 1969
WOODSTOCK ROCKS Bethel, New York August 15 – 17, 1969 The largest rock concert ever, arrived and left, and we will never be the same again. The police estimated that there were a million people on the road trying to get to the festival. Controlling the overwhelming crowd was next to impossible. The festival actually took place on Max Yasgur's farm about fifty miles away. Woodstock was the original location since that was where Bob Dylan was currently residing. There were no clear headliners; the lineup included: Crosby Stills Nash and Young, Creedence Clearwater Revival, The Band, Jefferson Airplane, The Grateful Dead, Janis Joplin, Santana, The Who, Joan Baez, Arlo Guthrie, Richie Havens, Sly and the Family Stone, Blood, Sweat and Tears, Sha-Na-Na, Joe Cocker, Jimi Hendrix, and many more. Jimi Hendrix's guitar solo of the "Star Spangled Banner" might be the most memorable musical event of the festival. Woodstock was a peaceful gathering for one million young citizens who were virtually left on their own and discovered the words Sharing, Helping, Consideration, and Respect. Thousands left the Woodstock event with a totally different outlook on life, and rock music moved to the forefront of American pop culture.
Explore America
Take a walk on the Brooklyn Bridge
TV Show of the Day
Julia Child The French Chef - The Omlette Show
Orson Welles talks about 'Citizen Kane' in this 1960 interview
1973 NCAA Final Four - Providence vs Memphis State semi finals - Ernie D and Marvin Bad News Barnes
Interview of the Day
Burt Reynolds - The Piers Morgan Interview
AN AMERICAN PATRIOTIC MOMENT
Jack Nicholson Receives Cecil B Demille Award | Golden Globes 1999
Tantilizing
Ava Gardner
Cheryl Ladd
Joan Collins
Ann - Margret
Audrey Hepburn
Ava Gardner
Cheryl Ladd
Joan Collins
Ann - Margret
Audrey Hepburn
The Faces of Sports
Ray Nitschke
Sandy Koufax
Vince Lombardi
Willie Mays
Ray Nitschke
Sandy Koufax
Vince Lombardi
Willie Mays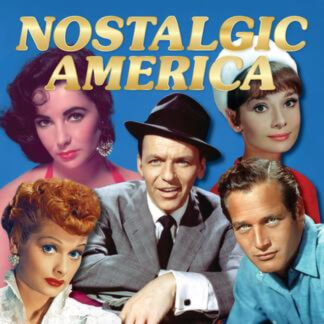 Collectible Editions
You have a choice of three versions of our collectible edition to select from. 52-pages, 100-pages (special oversized edition) and our 104-page version (hard cover). Enjoy your stroll down memory lane!
Learn More »
---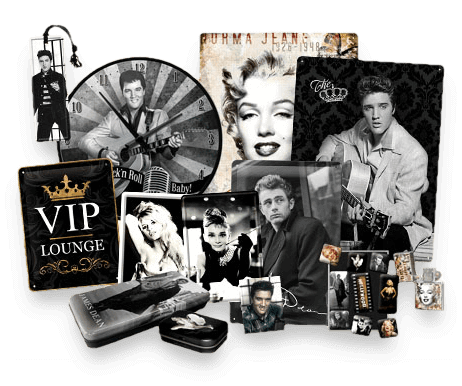 Nostalgic Gifts...
Looking to get someone a piece of history that they'll love? Check out our hand-picked suggestions for the best memorabilia and nostalgic themed items at our online store!
Visit Our Store »
Looking for More?
Fret not, we've got more! Pick a category below to see what we've got.