January 18, 1904
Today In History
Cary Grant is born
Actor Cary Grant performed in films from the 1930s through the 1960s. He starred in several Hitchcock films, including the 1959 hit North by Northwest.
Remember When
The 1940s in San Francisco
Highlights of Bo Jackson - Auburn University - who eviscerated SEC defenses for four amazing years
Bo Jackson was one of America's most beloved two-sport athletes, having played professionally in both Major League Baseball and the NFL. After winning the Heisman Trophy as a running back at Auburn University, Jackson was selected by the Tampa Bay Buccaneers with the #1 pick in the 1986 NFL Draft. However, he elected instead to pursue a career in baseball. Jackson started his MLB career with the Kansas City Royals, and later played for the White Sox and Angels as well. Eventually, Jackson decided to also play professional football, and played for several seasons with the Raiders, starting each one after the baseball season ended. His career in both sports was significantly cut short due to an injury sustained while playing for the Raiders. In addition to his athletic prowess, Bo Jackson is fondly remembered for a series of "Bo Knows" commercials that aired during his playing days.
The Shot Heard 'Round The World - Bobby Thomson
Song of the Day
Barry White | Never Never Gonna Give You 
Barry White ... One of the pioneers of disco, his two greatest hits were "You're the First, the Last, My Everything" and Can't Get Enough of Your Love, Babe"
Music from the 1950s to the early 1960s
Explore America
NEW YORK CITY - The Macy's Thanksgiving Parade
TV Show of the Day
The Rolling Stones appear on The Mike Douglas Show in 1964
Everly Brothers - LIVE 1960
Bob Cousy - The Houdini of the hardwood
Interview of the Day
JOHN F. KENNEDY ON NBC'S "MEET THE PRESS" | OCTOBER 1960
Disneyland Opens - watch this amazing footage of how the park was built
Footage from several time-lapse cameras scattered throughout Disneyland during the park's construction. Presented with narration by Tony Baxter from Disney Imagineering, and Ed Hobbleman and Walter Magnuson from the Disney Studio Inventory Group.
Blind Faith performs Can't Find My Way Home in 1969
CLASSIC PRINT ADS FROM MAGAZINES AND NEWSPAPERS
They seem to be mentioned together a lot!
The Twin Towers
Bird and Magic
Tinker to Evans
Wilt and Bill
Dizzy and Daffy
The Twin Towers
Bird and Magic
Tinker to Evans
Wilt and Bill
Dizzy and Daffy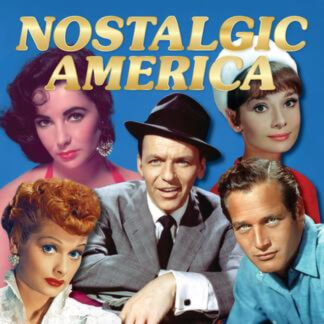 Collectible Editions
You have a choice of three versions of our collectible edition to select from. 52-pages, 100-pages (special oversized edition) and our 104-page version (hard cover). Enjoy your stroll down memory lane!
Learn More »
---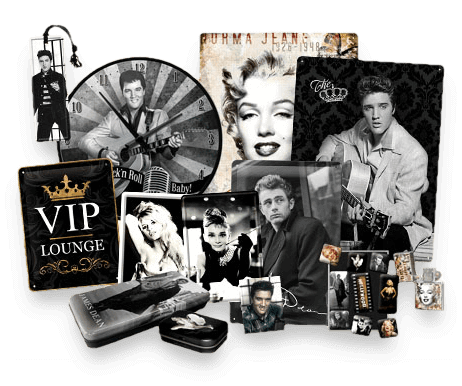 Nostalgic Gifts...
Looking to get someone a piece of history that they'll love? Check out our hand-picked suggestions for the best memorabilia and nostalgic themed items at our online store!
Visit Our Store »
Looking for More?
Fret not, we've got more! Pick a category below to see what we've got.