November 20, 1962
Today In History
Mickey Mantle wins his 3rd MVP Award
DID YOU KNOW ? The New York Yankees signed Mickey Mantle to a minor-league contract in 1949, the day he graduated high school. He was paid $400 for the remainder of the season and a $1,100 signing bonus. A Yankee for his entire career, among Mantle's many accomplishments are all-time World Series records for home runs (18), runs scored (42), and runs batted in (40). He once hit a ball left-handed that cleared the right-field roof at Tiger Stadium in Detroit estimated to have traveled 643 feet. In 1956, Mantle won the Triple Crown, leading the majors with a .353 batting average, 52 HR and 130 RBI on the way to his first of three MVP awards.
Remember When
The Zapruder Film | JFK is Assassinated in Dallas, Texas
This copy was made before Life magazine damaged frames in their copy.
On April 8, 1974 - Vin Scully calls Hank Aaron's milestone home run as he passes Babe Ruth for the most career home runs
On April 8, 1974, facing LA Dodgers' pitcher Al Downing in Atlanta, Henry Louis "Hank" Aaron recorded his 715th career home run, breaking the all-time record held by Babe Ruth. Aaron had a major league career that spanned 23 seasons from 1954-1976. He is the only player to hit at least 30 home runs in 15 different seasons, and he currently holds the all-time career RBI mark of 2,297. Aaron made every all-star team from 1955-1975, and was the 1957 National League's Most Valuable Player, the only year in which he won the World Series. That season he hit 44 Home Runs, 132 RBIs, scored 118 Runs, and averaged .322
Jack Nicklaus and Arnold Palmer collaborate in the Ryder Cup
At the Old Warson CC in St. Louis, MO - September 19, 1971
Song of the Day
Steppenwolf | Magic Carpet Ride 1969
Miles Davis - Kind of Blue celebrating the 50th Anniversary
Explore America
New York City - St. Patrick's Cathederal
TV Show of the Day
The Jack Benny Program: Jack tells his guest Sarah how he met Rochester - 1956
St. Louis Cardinals: Gas House Gang Stories
Interview of the Day
Richard Nixon on Face the Nation 1968
Top 10 Tom Hanks Performances
Classic Sports Images
Willie Stargell
Dr. J in the ABA
Duke Snider robs the batter of extra bases
Pee Wee Reese
The Four Horseman of Notre Dame
Willie Stargell
Dr. J in the ABA
Duke Snider robs the batter of extra bases
Pee Wee Reese
The Four Horseman of Notre Dame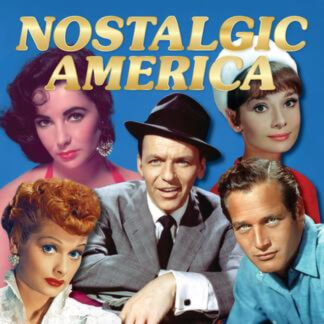 Collectible Editions
You have a choice of three versions of our collectible edition to select from. 52-pages, 100-pages (special oversized edition) and our 104-page version (hard cover). Enjoy your stroll down memory lane!
Learn More »
---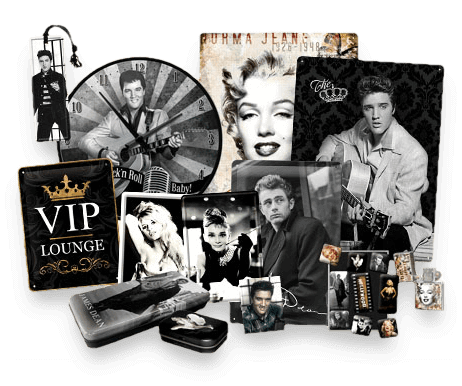 Nostalgic Gifts...
Looking to get someone a piece of history that they'll love? Check out our hand-picked suggestions for the best memorabilia and nostalgic themed items at our online store!
Visit Our Store »
Looking for More?
Fret not, we've got more! Pick a category below to see what we've got.