May 21, 1945
Today In History
Humphrey Bogart marries Lauren Bacall
May 21, 1945, 20-year-old Lauren Bacall marries 45-year-old Humphrey Bogart, at a farmhouse in Lucas, Ohio. They look pretty darn in love.
Remember When
Reggie Jackson hits a pinch-hit homer off the transformer on the roof at Tiger Stadium in the 1971 All-Star Game
The Baltimore Orioles during the years 1966 -1971 - Winners of two World Series and four American League Pennants
Song of the Day
Deep Purple | Smoke on the Water
Preservation Jazz Band… A Historical Piece of New Orleans History
Named for the Preservation Hall venue located in New Orleans, Preservation Jazz Band performs traditional New Orleans-style jazz both at the hall and on tour around the world. When the Preservation Jazz Band began, New Orleans was a racially segregated community under Jim Crow laws. Preservation Hall made its mark by being one of the very few venues in New Orleans that welcomed both white and African-American musicians. Over the years the musicians in the band have changed, but the dedication to New Orleans Style Jazz and its traditions carry on to this day. In 1967, The Preservation Jazz Band performed alongside musical legends including Carlos Santana, The Grateful Dead and Steppenwolf at a Bill Graham production in San Francisco, CA. Led by Billie and De Pierce, this Preservation Jazz Band performance is said to be the introduction of New Orleans Jazz to the mainstream and led to many musical collaborations and tours over the years. After Hurricane Katrina, Preservation Hall's doors were closed and stayed that way until the spring of 2006. While the hall was being rebuilt, Preservation Jazz Band continued to bring their music to the world with their continual tour. Musicians from around the globe came together to help because they felt that it was their duty to preserve the hall, the music and the heritage that reaches way back into the history of New Orleans.
Explore America
VAIL, COLORADO - magnificent both in the winter for skiing and the warm sunnny summertime
TV Show of the Day
The Rat Patrol | Season 2
Neil Patrick Harris mystifies the Actors Studio audience and host James Lipton with his magic tricks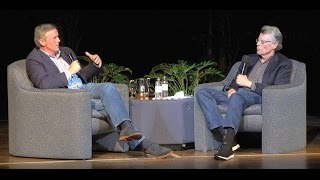 Interview of the Day
John Grisham in Conversation with Stephen King
AN AMERICAN PATRIOTIC MOMENT
Tom Cruise joined Matt Lauer to discusses his new film "War Of The Worlds," his new relationship with Katie Holmes, and Scientology.
CLASSIC PRINT ADS FROM MAGAZINES AND NEWSPAPERS
Classic Sports Images
The New York Football Giants in Yankee Stadium
Bob Feller
Cassius Clay
Don Larsen's Perfect Game
George Brett - The Pine Tar Incident
The New York Football Giants in Yankee Stadium
Bob Feller
Cassius Clay
Don Larsen's Perfect Game
George Brett - The Pine Tar Incident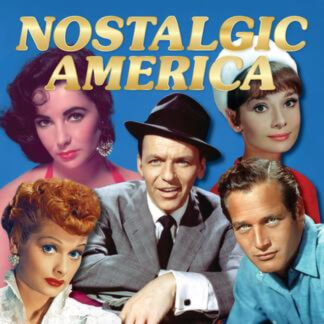 Collectible Editions
You have a choice of three versions of our collectible edition to select from. 52-pages, 100-pages (special oversized edition) and our 104-page version (hard cover). Enjoy your stroll down memory lane!
Learn More »
---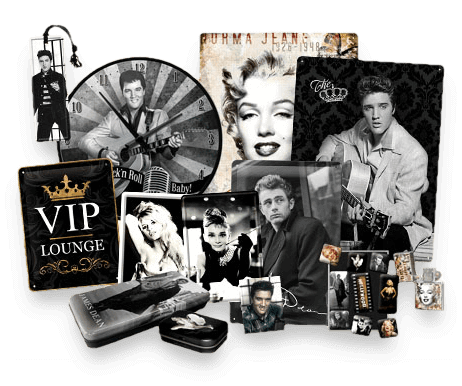 Nostalgic Gifts...
Looking to get someone a piece of history that they'll love? Check out our hand-picked suggestions for the best memorabilia and nostalgic themed items at our online store!
Visit Our Store »
Looking for More?
Fret not, we've got more! Pick a category below to see what we've got.