Clip of the Day
Lee Marvin: A Personal Portrait by John Boorman
Entertainment
Arlo Guthrie, Willie Nelson, Neil Young, Kris Kristofferson and many more perform "This Land Is Your Land" - Farm Aid III 1987 in Lincoln, Nebraska
The Temptations - Live In Concert
Top 10 List of Songs from 1969 1. "Crimson & Clover" - Tommy James & The Shondells 2. "Everyday People" - Sly & the Family Stone 3. "Dizzy" - Tommy Roe 4. "Aquarius/Let the Sun Shine In" - The 5th Dimension 5.  "Get Back" - The Beatles w/Billy Preston 6.  "Love Theme from Romeo & Juliette" - Henry Mancini 7.  "In the Year 2525" - Zager & Evans 8.  "Honky Tonk Woman" - The Rolling Stones 9.  "Sugar, Sugar" - The Archies 10. "I Can't Get Next to You" - The Temptations BUT...The song that won the Grammy Award for Best Song that year was Mrs. Robinson (from the movie, The Graduate) by Simon & Garfunkel
CLASSIC TV SCENE | Lurch is sent by Gomez and Morticia to get Cousin Itt from his room
Stevie Wonder Announces John Lennon`s Death Live to his Audience 1980
TOP MUSICAL HITS FROM 1964 | The Beach Boys # 5 with the song I Get Around
1. I Want To Hold Your Hand, Beatles 2. She Loves You, Beatles 3. Where Did Our Love Go, Supremes 4. Oh, Pretty Woman, Roy Orbison 5. I Get Around, Beach Boys 6. Everybody Loves Somebody, Dean Martin 7. My Guy, Mary Wells 8. People, Barbara Streissand 9. Last Kiss, J. Frank Wilson & The Cavaliers 10. Hello, Dolly!, Louis Armstrong
Movie Stars
William Holden
Debbie Reynolds
Jack Nicholson
Rock Hudson
Spencer Tracy
William Holden
Debbie Reynolds
Jack Nicholson
Rock Hudson
Spencer Tracy
Movie of the Day
Dr. Seuss The Cat in the Hat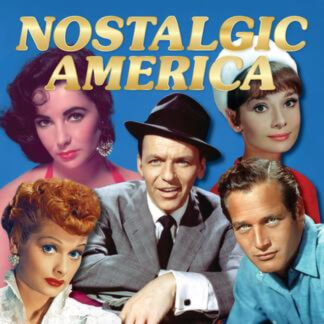 Collectible Editions
You have a choice of three versions of our collectible edition to select from. 52-pages, 100-pages (special oversized edition) and our 104-page version (hard cover). Enjoy your stroll down memory lane!
Learn More »
---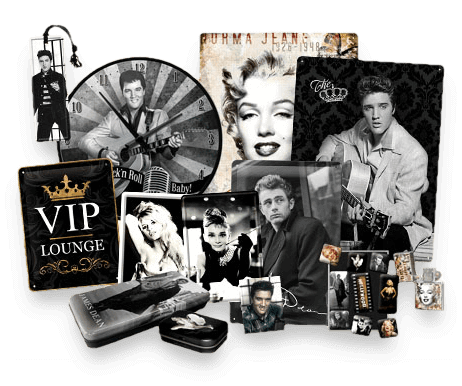 Nostalgic Gifts...
Looking to get someone a piece of history that they'll love? Check out our hand-picked suggestions for the best memorabilia and nostalgic themed items at our online store!
Visit Our Store »
Looking for More?
Fret not, we've got more! Pick a category below to see what we've got.