Clip of the Day
Snoopy gets married Episode
Entertainment
James Taylor - The Making Of "Sweet Baby James"
After being nominated 19 times for Outstanding Lead Actress, Susan Lucci finally wins her Emmy at the 26th Annual Daytime Emmy Awards - 1999
Kirk Douglas accepts the 19th AFI Life Achievement Award in 1991
Elton John performs Live in London, UK at the "Royal Opera House" on December 1, 2002
View the scene that JR gets shot | One of the classic TV mysteries
Beatles appear on the Ed Sullivan Show on CBS - Sunday Night, February 9, 1964 - August 1987
The Beatles, the new British sensation, appeared on the Ed Sullivan Show last night. An estimated 73 million Americans, the largest viewership ever, tuned in to watch the band perform their hit songs All My Loving, Till There Was You, She Loves You, I Saw Her Standing There and I Want to Hold Your Hand. 50,000 ticket requests were made, but only 703 people were granted admission to the small theater in the heart of New York City. America came to a standstill. Police from several cities reported that the crime rate in their cities dropped dramatically during the show's broadcast time.
Movie of the Day
MOVIE - Love Nest - Marilyn Monroe's second movie under her new fox contract - 1951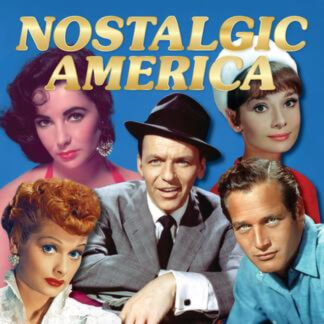 Collectible Editions
You have a choice of three versions of our collectible edition to select from. 52-pages, 100-pages (special oversized edition) and our 104-page version (hard cover). Enjoy your stroll down memory lane!
Learn More »
---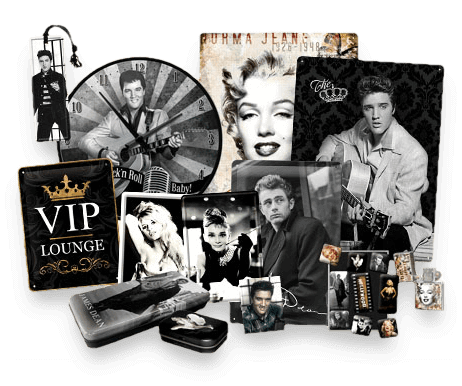 Nostalgic Gifts...
Looking to get someone a piece of history that they'll love? Check out our hand-picked suggestions for the best memorabilia and nostalgic themed items at Amazon.com!
Visit Our Store »
Looking for More?
Fret not, we've got more! Pick a category below to see what we've got.