Photo of the Day
Lassie sings for an audition
Entertainment
GREATEST SHOW ON EARTH - 1952
"The Greatest Show on Earth" is a story about the Ringling Bros. and Barnum & Bailey Circus. The film was produced, directed, and narrated by Cecil B. DeMille and won the Academy Award for Best Picture. The movie showed actual circus acts and a behind-the-rings look at the massive logistics effort which made big top circuses possible. The film stars Betty Hutton and Cornel Wilde as trapeze artists competing for the center-ring, and Charlton Heston as the circus manager running the show. James Stewart also stars as a mysterious clown who never removes his make-up, even between shows. In addition to the film actors, 1400 members of the Ringling Bros. and Barnum & Bailey's Circus' troupe appear in the film, along with hundreds of animals.
Abba - Dancing Queen
ABBA are a Swedish pop group formed in Stockholm in 1972 by members Agnetha Fältskog, Björn Ulvaeus, Benny Andersson, and Anni-Frid Lyngstad. They became one of the most commercially successful acts in the history of popular music, topping the charts worldwide from 1974 to 1982.
Elizabeth Taylor
Elizabeth Taylor experienced her first Oscar nomination for Raintree County 1957, which was the first of 4 consecutive nominations. Taylor won Oscars for Butterfield 8 1960 and Who's Afraid of Virginia Woolf? 1966. Other noteworthy films included National Velvet, Father of the Bride, A Place in the Sun, Giant, Cat on a Hot Tin Roof, Suddenly, Last Summer and Cleopatra. Elizabeth Taylor was a pioneer in the sexual revolution of the 1960s. Her love scenes with Montgomery Clift were said to be 'unnerving – sybaritic – like gorging on chocolate sundaes' as stated by film historian Andrew Sarris. She was one of the first major stars to pose almost nude for Playboy and among the first to go nude onscreen. Elizabeth was the first actress to earn $1,000,000 for a movie role in Cleopatra 1963. One of her 65 costumes included a dress made from 24-carat gold cloth. In 1963, while the highest paid American business executive earned $650,000 and JFK's salary was $150,000, she received at least $2.4 million. She converted to Judaism in 1959. Her Jewish name is Elisheba Rachel and she was Godmother of two of Michael Jackson's children, Paris and Prince Michael. Her philanthropic work included the Israeli War Victims Fund and the Variety Clubs International, but her greatest triumph was her work for the American Foundation for AIDS Research and her own Elizabeth Taylor HIV/AIDS Foundation. Taylor testified before Congress to ensure Senate support for the Ryan White CARE Act of 1990, which continues to be a primary source of federal funding for HIV/AIDS programs nationwide.
Robert De Niro & Al Pacino are interviewed together
CLASSIC IMAGE: The Rat Pack
Funny Shows
All in the Family
The Flying Nun
Mary Hartman Mary Hartman
Mister Ed
Laugh In
All in the Family
The Flying Nun
Mary Hartman Mary Hartman
Mister Ed
Laugh In
Movie of the Day
Broadway Play - A Chorus Line - 2006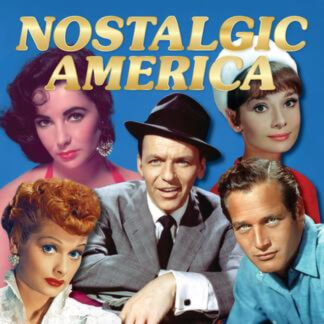 Collectible Editions
You have a choice of three versions of our collectible edition to select from. 52-pages, 100-pages (special oversized edition) and our 104-page version (hard cover). Enjoy your stroll down memory lane!
Learn More »
---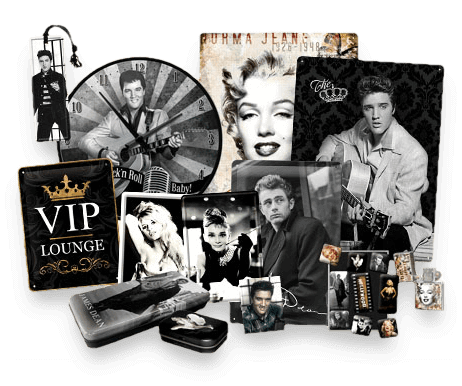 Nostalgic Gifts...
Looking to get someone a piece of history that they'll love? Check out our hand-picked suggestions for the best memorabilia and nostalgic themed items at our online store!
Visit Our Store »
Looking for More?
Fret not, we've got more! Pick a category below to see what we've got.