Clip of the Day
The Jackson 5 perform the song ABC on American bandstand hosted by Dick Clark
Entertainment
The Three Stooges Biography
Classic Tony Bennett and Lady Gaga sing a duet | The Lady is a Tramp
Tony Bennett is one of a handful of artists to have new albums charting in the 50's, 60's, 70's, 80's, 90's, and now in the first two decades of the 21st century. He has introduced a multitude of songs into the Great American Songbook that have since become standards for pop music. He has toured the world to sold out audiences with rave reviews whenever he performs. His initial successes came via a string of Columbia singles in the early 1950's, including such chart-toppers as "Because of You," "Rags to Riches," and a remake of Hank Williams "Cold, Cold Heart." He had 24 songs in the Top 40, including "I Wanna Be Around," "The Good Life," "Who Can I Turn To (When Nobody Needs Me)" and his signature song, "I Left My Heart In San Francisco," which garnered him two Grammy Awards. With millions of records sold worldwide and platinum and gold albums to his credit, Bennett has received seventeen Grammy Awards including a 1995 Grammy for Record of the Year for his "MTV Unplugged" CD, which introduced this American master to a whole new generation and the Grammy Lifetime Award.
Classic Baseball Movie - The Natural starring Robert Redford
Carol Lawrence and Larry Kert from West Side Story on Broadway | "Tonight" | The Ed Sulivan Show | 1958
Leonardo DiCaprio first interview at age 16 on the set of Growing Pains
Peter, Paul and Mary LIVE in concert (year unknown)
Movie of the Day
Movie - Tuskegee Airmen - Based on a True Story - starring Lawrence Fishburne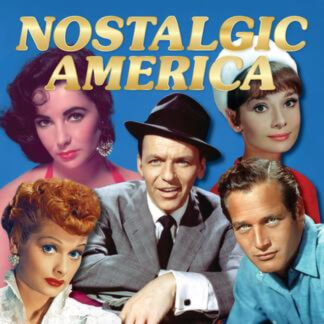 Collectible Editions
You have a choice of three versions of our collectible edition to select from. 52-pages, 100-pages (special oversized edition) and our 104-page version (hard cover). Enjoy your stroll down memory lane!
Learn More »
---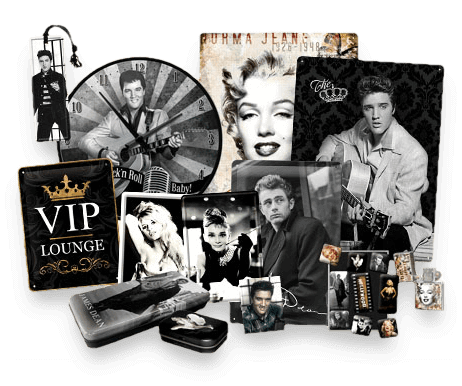 Nostalgic Gifts...
Looking to get someone a piece of history that they'll love? Check out our hand-picked suggestions for the best memorabilia and nostalgic themed items at our online store!
Visit Our Store »
Looking for More?
Fret not, we've got more! Pick a category below to see what we've got.