Clip of the Day
Louis Armstrong sings and plays When The Saints Go Marching In
Entertainment
Remember | "Barbary Coast" | TV Pilot
Barbary Coast is an American television series that aired on ABC. The pilot movie first aired on May 4, 1975 and the series itself premiered September 8, 1975; the last episode aired January 9, 1976. Barbary Coast features the adventures of 19th century government agent Jeff Cable played by William Shatner, and his pal, conman and gambler Cash "Cash makes no enemies" | Conover Doug McClure played by Dennis Cole in the pilot, who is the owner of the Golden Gate Casino. This was Shatner's first attempt at a live-action series since Star Trek. In their battle against various criminals and foreign spies, Cable and Conover operated out of the latter's saloon and casino located on San Francisco's notorious Barbary Coast. Like Wild Wild West's Artemus Gordon, Cable frequently donned disguises in the course of his investigations.
After being nominated 19 times for Outstanding Lead Actress, Susan Lucci finally wins her Emmy at the 26th Annual Daytime Emmy Awards - 1999
Carole King in Concert | 1971 - 29 minutes
Singer – Songwriter, Carole King At the age of 18, Carole King had her first chart topper as a songwriter with 'Will You Love Me Tomorrow', co-written with Gerry Goffin, the two eventually married and divorced. Over the years, the two wrote dozens of popular songs for a variety of singers, many of which became standards in American popular culture. In 1997, King co-wrote 'The Reason' for Celine Dion, a hit of epic proportions. Though she was born in February of 1942, Carole King did not become successful as a performer until the 1970s. Like many musicians before her, King experienced disappointment with the release of her first album, entitled 'Writer.' Her redemption, however, came with the album 'Tapestry' which topped the U.S. charts for 15 weeks in 1971 and was one of the longest running chart toppers until the record was broken by Whitney Houston. King's catalog includes 25 solo albums. Most recently, she and James Taylor created and released 'Live at the Troubadour', a very successful collaboration that sold in excess of 600,000 copies. Over the years King has been inducted into the Rock & Roll Hall of fame, the Songwriters Hall of fame and been awarded four Grammy's.
Meryl Streep Wins Supporting Actress: 1980 Oscars for Kramer vs Kramer
JAMES DEAN | BORN COOL | A documentary by Denn Pietro and Denver Rochon
Movie of the Day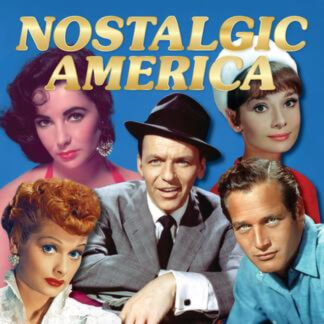 Collectible Editions
You have a choice of three versions of our collectible edition to select from. 52-pages, 100-pages (special oversized edition) and our 104-page version (hard cover). Enjoy your stroll down memory lane!
Learn More »
---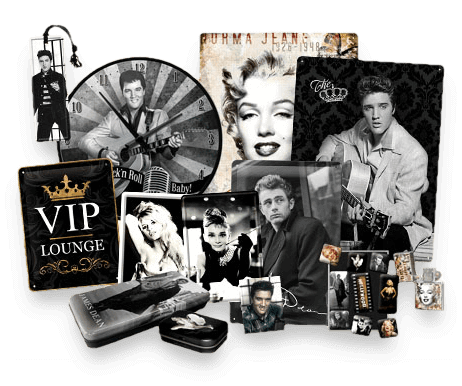 Nostalgic Gifts...
Looking to get someone a piece of history that they'll love? Check out our hand-picked suggestions for the best memorabilia and nostalgic themed items at our online store!
Visit Our Store »
Looking for More?
Fret not, we've got more! Pick a category below to see what we've got.