Clip of the Day
Easy Rider - Introduction to the movie - Born to be wild!
Easy Rider 1969 This 1960s "road film" tells a tale of a search for freedom in a conformist and corrupt America, in the midst of paranoia, bigotry and violence. Released in the year of the Woodstock concert, and made in a year of two tragic assassinations (Robert Kennedy and Martin Luther King), the Vietnam War buildup and Nixon's election, the tone of this 'alternative' film is remarkably downbeat and bleak, reflecting the collapse of the idealistic 60s. Easy Rider, one of the first films of its kind, was a ritualistic experience and viewed as a reflection of the hopes of liberation and fears of the Establishment. Rather than traveling westward on horses as the frontiersmen did, the two modern-day cowboys travel eastward from Los Angeles - the end of the traditional frontier - on decorated Harley-Davidson choppers on an epic journey into the unknown for the 'American dream'. Peter Fonda and Dennis Hopper co-starred alongside Jack Nicholson.
Entertainment
The very best of Elvis in the 1950s. Songs include Love Me; When My Blue Moon Turns To Gold Again; Too Much; I Want You, I Need You, I Love You; Got A Lot O' Livin To Do; and Don't Leave Me Now
A lengthy interview with Bob Kane the co-creator with Bill Finger of Batman!
Audrey Hepburn in Breakfast at Tiffany's
Bob Dylan performs for 30 minutes December 4, 1988 - Oakland Coliseum
Harry Chapin performs the song TAXI
Remembering John Denver performs Annie's Song LIVE
John Denver, was an American musician, singer-songwriter, record producer, activist, actor, and humanitarian, whose greatest commercial success was as a solo singer, starting in the 1970s. He recorded and performed primarily with an acoustic guitar and sang about his joy in nature, his disdain for city life, his enthusiasm for music, and his relationship trials. Denver's music appeared on a variety of charts, including country music, the Billboard Hot 100, and adult contemporary, in all earning him twelve gold and four platinum albums with his signature songs "Take Me Home, Country Roads", "Annie's Song", "Rocky Mountain High", "Thank God I'm a Country Boy", and "Sunshine on My Shoulders".
Beauties!!!
Angie Dickinson
Audrey Hepburn
Cybill Shepherd
Debbie Reynolds
Sophia Loren
Angie Dickinson
Audrey Hepburn
Cybill Shepherd
Debbie Reynolds
Sophia Loren
Movie of the Day
MOVIE - Abraham Lincoln - DW Griffith's production featuring Walter Huston - 1930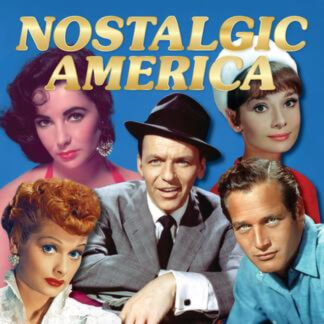 Collectible Editions
You have a choice of three versions of our collectible edition to select from. 52-pages, 100-pages (special oversized edition) and our 104-page version (hard cover). Enjoy your stroll down memory lane!
Learn More »
---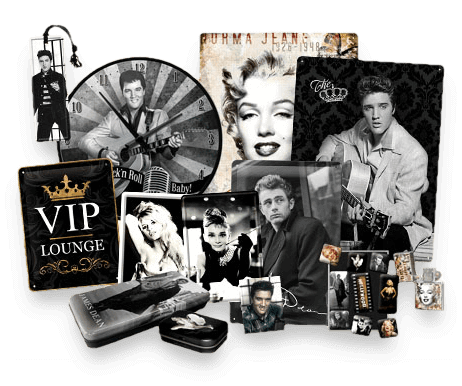 Nostalgic Gifts...
Looking to get someone a piece of history that they'll love? Check out our hand-picked suggestions for the best memorabilia and nostalgic themed items at Amazon.com!
Visit Our Store »
Looking for More?
Fret not, we've got more! Pick a category below to see what we've got.