Clip of the Day
The Incredible Hulk TV Series 1978
Entertainment
Video of Elvis' rehearsal of the Bill Monroe classic. 'Blue Moon of Kentucky plus rare video of Elvis in the 1950s
Robert De Niro & Al Pacino are interviewed together
The Righteous Brothers perform You've Lost That Loving Feeling
Peter, Paul & Mary - The First Time Ever I Saw Your Face
Peter, Paul and Mary an American folk group formed in New York City in 1961, during the American folk music revival phenomenon. The trio was composed of songwriter Peter Yarrow, Paul Stookey and Mary Travers.
David Bowie – Space Oddity
David Robert Jones January 8, 1947 – January 10, 2016, known professionally as David Bowie was an English singer, songwriter and actor. He was a figure in popular music for over five decades, regarded by critics and musicians as an innovator, particularly for his work in the 1970s. His career was marked by reinvention and visual presentation, his music and stagecraft significantly influencing popular music. During his lifetime, his record sales, estimated at 140 million worldwide, made him one of the world's best-selling music artists. In the UK, he was awarded nine platinum album certifications, eleven gold and eight silver, releasing eleven number-one albums. In the US, he received five platinum and seven gold certifications. He was inducted into the Rock and Roll Hall of Fame in 1996.
Carole King: Teenage Songwriter in the Music Business
Singer – Songwriter, Carole King At the age of 18, Carole King had her first chart topper as a songwriter with 'Will You Love Me Tomorrow', co-written with Gerry Goffin, the two eventually married and divorced. Over the years, the two wrote dozens of popular songs for a variety of singers, many of which became standards in American popular culture. In 1997, King co-wrote 'The Reason' for Celine Dion, a hit of epic proportions. Though she was born in February of 1942, Carole King did not become successful as a performer until the 1970s. Like many musicians before her, King experienced disappointment with the release of her first album, entitled 'Writer.' Her redemption, however, came with the album 'Tapestry' which topped the U.S. charts for 15 weeks in 1971 and was one of the longest running chart toppers until the record was broken by Whitney Houston. King's catalog includes 25 solo albums. Most recently, she and James Taylor created and released 'Live at the Troubadour', a very successful collaboration that sold in excess of 600,000 copies. Over the years King has been inducted into the Rock & Roll Hall of fame, the Songwriters Hall of fame and been awarded four Grammy's.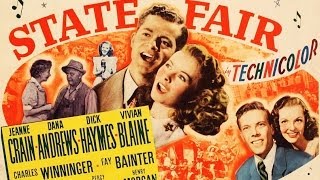 Movie of the Day
MOVIE: Rodgers and Hammerstein's State Fair - Musical - 1945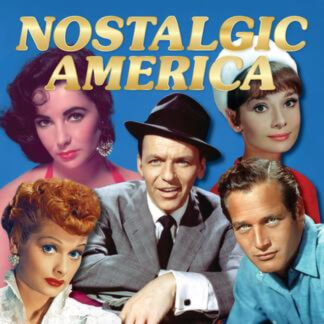 Collectible Editions
You have a choice of three versions of our collectible edition to select from. 52-pages, 100-pages (special oversized edition) and our 104-page version (hard cover). Enjoy your stroll down memory lane!
Learn More »
---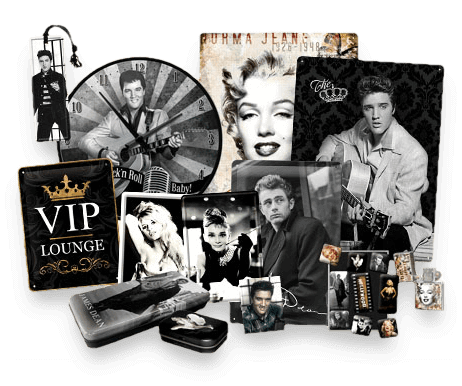 Nostalgic Gifts...
Looking to get someone a piece of history that they'll love? Check out our hand-picked suggestions for the best memorabilia and nostalgic themed items at our online store!
Visit Our Store »
Looking for More?
Fret not, we've got more! Pick a category below to see what we've got.