Photo of the Day
Poolside Resort in New Jersey
Americana
FRIENDLY'S ICE CREAM OPENS – A 5 cent Ice Cream Cone and a Smile
The year was 1935. The place was Springfield, Massachusetts. The Great Depression had weakened the nation and good, secure jobs were few and far between. Undaunted by the dismal economy and inspired by a vote of confidence loan from their parents, two spunky brothers – 20 year-old Prestley Blake and 18 year-old Curtis Blake – opened a modest neighborhood ice cream shoppe. The young entrepreneurs named their business "Friendly" with the intention of providing warm, caring, neighborly service to all who visited their new enterprise. The only menu item was a double dip ice cream cone, which cost 5 cents.
Dwight D. Eisenhower - General of the US Army - Biography
Explore America
Wisconsin - The Cheese State
The Apollo 14 mission, with a crew including Alan Shepard Jr., Stuart A. Roosa, and Edgar D. Mitchell, was launched from Kennedy Space Center, Florida, on January 31, 1971. It was the third mission to achieve lunar landing.
Believe it or not mail order is nothing new. The Sears, Roebuck and Company sold houses using mail order through catalogs starting in 1908.
CLASSIC AMERICAN IMAGES
1948 Tucker Sedan
1948 Tucker Sedan
Documentary of the Day
The Walt Disney Story
Walt Disney holds the record for the most Academy Award nominations (59) and the most wins (22). He also won 3 Honorary Awards and the Irving G. Thalberg Memorial Award. In 1932, Walt won his first Academy Award for "Flowers and Trees" in the category of Best Short Subject – Cartoons and, that same year, he won an Honorary Award for the creation of Mickey Mouse. The only feature film Walt produced that was nominated for Best Picture was "Mary Poppins" in 1964.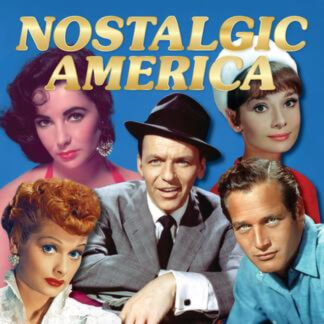 Collectible Editions
You have a choice of three versions of our collectible edition to select from. 52-pages, 100-pages (special oversized edition) and our 104-page version (hard cover). Enjoy your stroll down memory lane!
Learn More »
---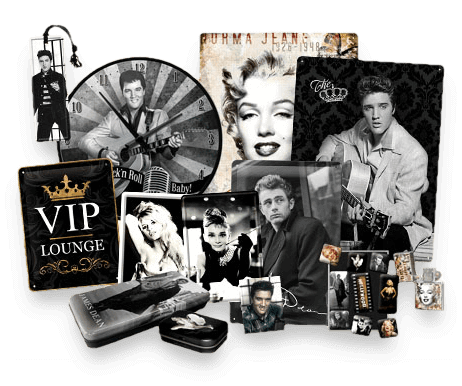 Nostalgic Gifts...
Looking to get someone a piece of history that they'll love? Check out our hand-picked suggestions for the best memorabilia and nostalgic themed items at our online store!
Visit Our Store »
Looking for More?
Fret not, we've got more! Pick a category below to see what we've got.