Photo of the Day
Gala Opening of Aspen Is Hailed as a Sensational Success in 1947
Gala Opening of Aspen Is Hailed as a Sensational Success Aspen, Colorado January 12, 1947 As the brilliant sun plunged behind the Maroon Bells late this afternoon, our town clearly has established itself as the skiing capital of America. Aspen was left exhausted and snow burned after two days of mountain grandeur and spectacular skiing. Invited celebrities from NY, Chicago, and Denver packed the special trains to Aspen to attend a star studded weekend featuring a formal ball at the Hotel Jerome, an exhibition of night skiing, slalom races and fashion shows. The official ski opening was Saturday when everyone rode the longest chair lift in the world, 14,000 feet up Ajax mountain and skied down Roch Run. A highlight of the morning festivities was witnessed by a hushed crowd of 400 who sucked in their breaths almost as one person as Barney McLean and Gordon Wrenn together soared over their heads off of Aspen's 60 meter ski jump in a breathtaking dual jump measuring 190 feet. On Saturday evening the guests attended various house parties hosted by the locals, viewed a fashion show at the Isis presented by Miss Ruth Humphries and Mike Magnifico and viewed "The Ski Chase" a European motion picture featuring skiing in the Alps. Many of the visitors were in bed early so they could take the 7am train back to Denver. This is a dream come-true for Chicago financier Walter C. Paepoke who envisioned this scenario many years ago. Bravo!
Americana
1952 - Cold War Related News - President Harry Truman On Foreign Aid Needs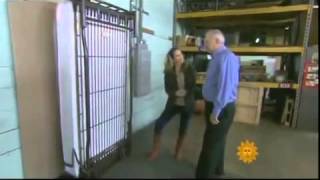 The History of the Murphy Bed
Reese's Peanut Butter Cups Commercial - 1972
Explore America
Definately go to an American tradition - The Indy 500 every Memorial Day Weekend
Bloody Sunday march across the Edmund Pettus Bridge in Selma, Alabama - March 7, 1965
Friendly's was founded in 1935, at the height of the Great Depression, by brothers Prestley and Curtis Blake in Springfield, Massachusetts. The Blake brothers opened a small ice cream shop named "Friendly", selling double-dip cones for 5 cents each.
FRIENDLY'S – A 5 cent Ice Cream Cone and a Smile The year was 1935. The place was Springfield, Massachusetts. The Great Depression had weakened the nation and good, secure jobs were few and far between. Undaunted by the dismal economy and inspired by a vote of confidence loan from their parents, two spunky brothers – 20 year-old Prestley Blake and 18 year-old Curtis Blake – opened a modest neighborhood ice cream shoppe. The young entrepreneurs named their business "Friendly" with the intention of providing warm, caring, neighborly service to all who visited their new enterprise. The only menu item was a double dip ice cream cone, which cost 5 cents.
Documentary of the Day
The Sixties | The Years That Shaped a Generation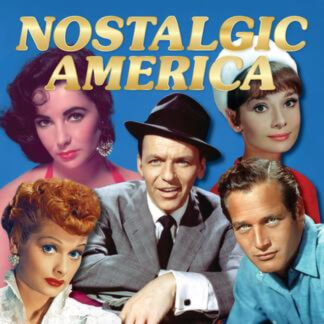 Collectible Editions
You have a choice of three versions of our collectible edition to select from. 52-pages, 100-pages (special oversized edition) and our 104-page version (hard cover). Enjoy your stroll down memory lane!
Learn More »
---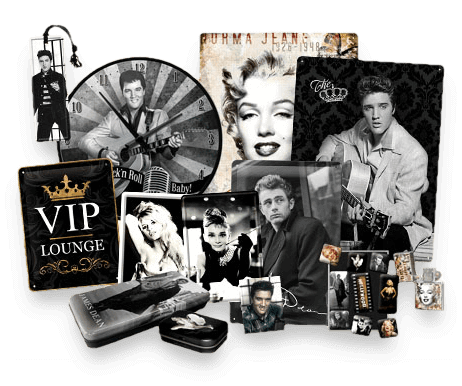 Nostalgic Gifts...
Looking to get someone a piece of history that they'll love? Check out our hand-picked suggestions for the best memorabilia and nostalgic themed items at our online store!
Visit Our Store »
Looking for More?
Fret not, we've got more! Pick a category below to see what we've got.