Photo of the Day
Coney Island at the turn of the century
Americana
Leonard Bernstein presents 7-year-old Yo-Yo Ma's high-profile debut for President John F. Kennedy
On November 29, 1962, a benefit concert called "The American Pageant of the Arts" was held with "a cast of 100, including President and Mrs. Kennedy, Dwight D. Eisenhower, Leonard Bernstein (as master of ceremonies), Pablo Casals, Marian Anderson, Van Cliburn, Robert Frost, Fredric March, Benny Goodman, Bob Newhart and a 7-year-old Chinese cellist called Yo-Yo Ma.
Ray Kroc and McDonald's History
M & M Candy Introduced Today
1941 Newark, NJ The Mars Candy Company introduced a new candy today called M & Ms. Manufactured in Newark, NJ, this miniature candy made with milk chocolate comes in multiple colors; lavender, red, green, orange, and brown. The box costs 5 cents. Other well known products of Mars are Milky Way, Snickers, and Three Musketeers.
Explore America
LOUISVILLE, KENTUCKY - The Kentucky Derby at Churchill Downs - The first Saturday in May every year
Remembering Opening Day | Disneyland 1955
Disneyland opened with an invitation only event on Sunday, July 17th, 1955. Ronald Reagan, Bob Cummings, and Art Linkletter hosted ABC's 90 minute Telecast, the largest live event ever. The entrance fee was one dollar with rides and attractions each costing from 10¢ to 35¢. The television crews and staff contributed to the overcrowded conditions, along with the dignitaries, and the extensive guest list. Because of the heat, women were literally sinking into the freshly paved asphalt on Main Street. Others were getting paint all over themselves from the wet paint on the buildings and light posts. Walt Disney guaranteed that the park would be completed within the next 30 days.
New York in the 1950s and 1960s
Classic Scenes from Maine
Documentary of the Day
The World of Jim Henson | creator of the Muppets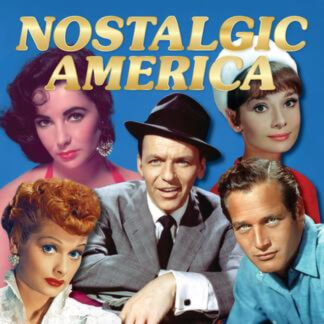 Collectible Editions
You have a choice of three versions of our collectible edition to select from. 52-pages, 100-pages (special oversized edition) and our 104-page version (hard cover). Enjoy your stroll down memory lane!
Learn More »
---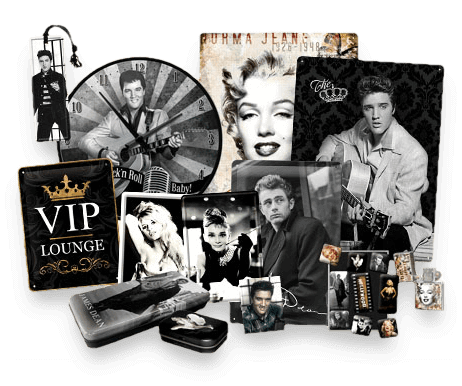 Nostalgic Gifts...
Looking to get someone a piece of history that they'll love? Check out our hand-picked suggestions for the best memorabilia and nostalgic themed items at our online store!
Visit Our Store »
Looking for More?
Fret not, we've got more! Pick a category below to see what we've got.