Clip of the Day
After an outstanding 19 year career as a pitcher, Ferguson Jenkins gets inducted into the Hall of Fame in 1991
Ferguson Jenkins had his best season in 1971, and became the first Cubs pitcher ever to win the Cy Young. That season, he threw a complete game in 30 of 39 starts. He walked only 37 batters versus 263 strikeouts over 325 innings.
Sports
The Harlem Globetrotters in 1950, great vintage basketball footage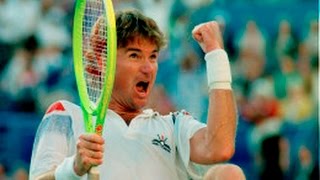 Jimmy Connors amazing point 1991 U.S. Open
Jimbo brings the New York crowd to their feet.....
Bill Veeck's promotion with Eddie Gaedel - View the classic At Bat
Jim Brown, Running Back for the Cleveland Browns - his top five runs
A New York Story - Polo Grounds
Polo Grounds I was originally built in 1883 and, after many modifications, was named Polo Grounds IV in 1911. The Giants played there until moving west in 1957. The horseshoe shape had the left and right field walls less than 300 feet and the centerfield wall was almost 500 feet. The bullpens were in fair territory in left and right center. The New York Mets played there in 1962-1963. The phrase "Hot Dog" was coined by NY Journal sports cartoonist Tad Dorgan when he couldn't remember how to spell the word "dachshund" in describing the "red hot dachshund sausages" served at a game here in April 1901. Memorable moments were when Willie Mays made his greatest catch in the 1954 World Series and Bobby Thomson's "Shot Heard Round the World" homer occurred here at 4:11 pm on October 3, 1951 against the Dodgers. The capacity was increased often and reached its peak of 55,000 in 1923.
Jack Nicklaus hits a miracle one iron - Pebble Beach - 1972 US Open
Baseball Royalty
Yogi
Yaz
Number # 42
Steve Carlton
Shoeless Joe
Yogi
Yaz
Number # 42
Steve Carlton
Shoeless Joe
Game of the Day
1984 NCAA Basketball Regional Semi Finals - Indiana vs North Carolina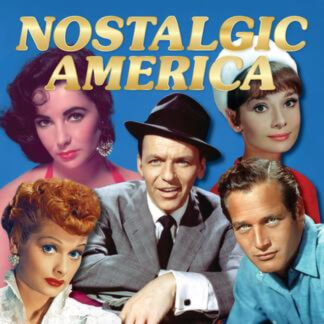 Collectible Editions
You have a choice of three versions of our collectible edition to select from. 52-pages, 100-pages (special oversized edition) and our 104-page version (hard cover). Enjoy your stroll down memory lane!
Learn More »
---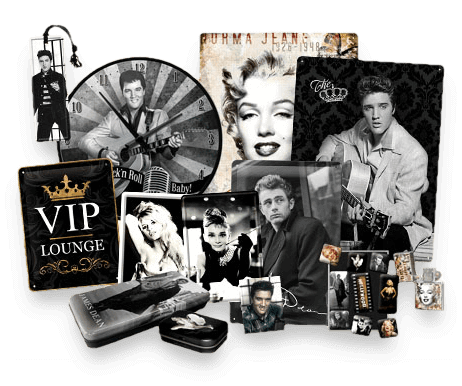 Nostalgic Gifts...
Looking to get someone a piece of history that they'll love? Check out our hand-picked suggestions for the best memorabilia and nostalgic themed items at our online store!
Visit Our Store »
Looking for More?
Fret not, we've got more! Pick a category below to see what we've got.