Photo of the Day
The AAU Indoor Track Championships held at Madison Square Garden in 1956
Sports
Joe Namath leads the Jets to their first-ever AFL Championship Game victory
Willie Mays - The Say Hey Kid
WILLIE MAYS – THE SAY HEY KID The legendary Willie Mays got his first career base hit when he homered off of future Hall of Fame pitcher Warren Spahn. The year was 1951, and Mays, along with another phenom named Mickey Mantle debuted for the Giants and Yankees, respectively. Willie Mays won the 1951 Rookie of the Year Award. Known as the "Say Hey Kid", he played 22 memorable major league seasons, mostly with the New York and San Francisco Giants. In that time, he amassed 660 career home runs, currently 4th on the all-time list, and finished with a career batting average of .302. He won 2 Most Valuable Player Awards and appeared in 24 All-Star Games. Along with his hitting prowess, Mays was also admired for his defensive ability in centerfield. Mays won 12 Gold Glove Awards, holds the all-time record for outfield putouts with 7,095, and is fondly remembered for making one of the best catches in World Series history when he robbed Vic Wertz in the 1954 Fall Classic. In 1979 Willie Mays was elected to the Baseball Hall of Fame, and in 1999 he was named to Major League Baseball's All-Century Team.
In the 1968 Summer Olympics in Mexico City, on October 16th Tommie Smith & John Carlos of the US exhibited the black power salute as a personal statement
Baltimore Orioles were led by Jim Palmer and Earl Weaver - a special relationship
Jim won the Cy Young Award three times (1973, 1975 and 1976) and was runner up two other seasons. At the age of 18, he signed a $50,000 bonus contract with the Orioles, and in 1966 became the youngest player ever to pitch a World Series shutout. He was elected to the Baseball Hall of Fame in 1990. In 1973 he won 22 games and lost 9 with 6 shutouts. In 1975 he won 23 games and lost 11 with 10 shutouts, and 1975 he won 22 games and lost 13 with 6 shutouts.
Don Newcombe of the Brooklyn Dodgers
Newcombe debuted for the Brooklyn Dodgers in 1949, and immediately helped the Dodgers win the pennant. He won seventeen games, led the league in shutouts, and at one stretch pitched 32 consecutive scoreless innings. He was among the first four black players to be named to the All-Star team that season, along with teammates Jackie Robinson and Roy Campanella and the Indians' Larry Doby. He was named Rookie of the Year by both The Sporting News and the Baseball Writers Association of America. In 1950, he won nineteen games, and then won twenty games in 1951. In the memorable playoff game between the Dodgers and the Giants at the end of the 1951 season, he was relieved by Ralph Branca in the bottom of the ninth inning who then surrendered the walk-off home run to Bobby Thomson. After two years of military duty during the Korean War, Newcombe suffered a disappointing season in 1954, but returned to form in 1955 with a record of 20-5 and an ERA of 3.20 helping to lead the Dodgers to their first World Series championship in franchise history. He had an even greater 1956 season, with a 27-7 record, a 3.06 ERA, five shutouts, and was named the NL's MVP, and was awarded the first-ever Cy Young Award, then given to the best pitcher in the combined major leagues. Stan Musial claimed that Newcombe's fastball was one of the most frightening pitches he had ever faced.
American Sports Heroes
Bob Feller
Chris Evert
Casey Stengel
Ali
Wilt
Bob Feller
Chris Evert
Casey Stengel
Ali
Wilt
Game of the Day
COLLEGE BASKETBALL: 1975 Notre Dame vs. UCLA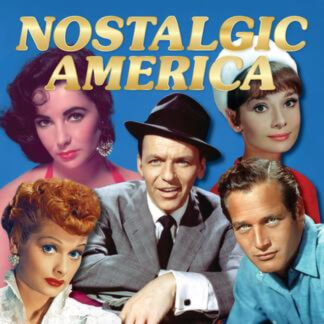 Collectible Editions
You have a choice of three versions of our collectible edition to select from. 52-pages, 100-pages (special oversized edition) and our 104-page version (hard cover). Enjoy your stroll down memory lane!
Learn More »
---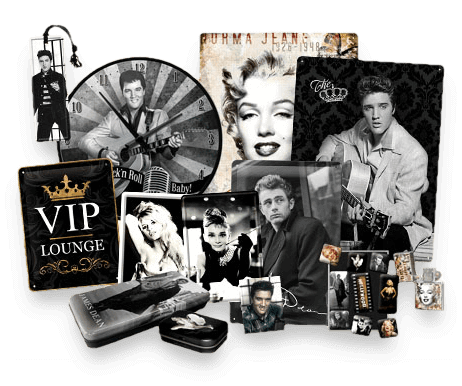 Nostalgic Gifts...
Looking to get someone a piece of history that they'll love? Check out our hand-picked suggestions for the best memorabilia and nostalgic themed items at our online store!
Visit Our Store »
Looking for More?
Fret not, we've got more! Pick a category below to see what we've got.