December 2, 1969
Today In History
The first public preview of the Boeing 747 Jumbo Jet at the Boeing headquarters \ Seattle
The Boeing 747-8 is a wide-body jet airliner developed by Boeing Commercial Airplanes. The 747-8 is the fourth-generation Boeing 747 version, with lengthened fuselage, redesigned wings, and improved efficiency. The 747-8 is the largest 747 version, the largest commercial aircraft built in the United States, and the longest passenger aircraft in the world.
Remember When
1980 USA Hockey Team Story
Song of the Day
The Beatles | We Can Work it Out
Academy Awards for 1958 | Best Picture - The Bridge on the River Kwai
Best Picture The Bridge on the River Kwai: Sam Spiegel Best Actor in a Leading Role The Bridge on the River Kwai: Alec Guinness Best Actress in a Leading Role The Three Faces of Eve: Joanne Woodward Best Actor in a Supporting Role Sayonara: Red Buttons Best Actress in a Supporting Role Sayonara: Miyoshi Umeki Best Director The Bridge on the River Kwai: David Lean Jean Hersholt Humanitarian Award Samuel Goldwyn
Explore America
Experience a halftime show at a Super Bowl Game when it's played at the Rose Bowl in Pasadena, California
TV Show of the Day
The Hollywood Squares - 1972
Remembering Cheyenne | starring Clint Walker
The Warner Brothers TV Western of the 1950's and early 1960's. Debuting in 1955, "Cheyenne" made history as television's first hourlong western and introduced brawny actor Clint Walker to the world as the jack-of-all-trades loner Cheyenne Brodie. Raised by an American Indian tribe after the death of his parents, the physically imposing Cheyenne calls upon the many skills learned from his past as he wanders the Old West, finding action and adventure at every turn. Like many other productions during the Golden Age of Television, "Cheyenne" had its share of guest stars who would later become famous in their own right, including Rod Taylor, Dennis Hopper, George Kennedy, James Garner, Richard Crenna and Michael Landon.
Evel Knievel - The True Story
Born Robert Craig Knievel, he changed his name to suit his personality and dangerous profession. Evel Kneivel was an American daredevil, entertainer, and international icon. Getting his start as the leader of a motorcycle stunt troupe called "Evel Kneivel's Motorcycle Daredevils" in the 1960's, Kneivel went out on his own, becoming famous for his death-defying motorcycle stunts. Between 1965-1980, Kneivel attempted over 75 spectacular ramp-to-ramp jumps, leaping his motorcycle over dangerous obstacles like snakes, sharks, and Greyhound buses. While his successful jumps were exciting to his thrill-seeking fans, his failed attempts and crashes were also record setting. The Guinness Book of World Records gave Evel Kneivel the distinction of surviving the 'most broken bones in a lifetime'. On New Year's Eve, 1967, crowds gathered to witness Kneivel's motorcycle jump over the fountains of Caesars Palace in Las Vegas, which earned him recognition worldwide and a great amount of broken bones. The riskier the stunts, the more his legendary popularity grew. Grabbing the attention of millions of fans, Kevel attempted increasingly dangerous jumps including a famous failed try to jump across Idaho's Snake River Canyon in 1974 in a rocket powered motorcycle. A great showman with a sense of style often compared to Elvis Presley, Evel Kneivel was known for his spectacular red, white and blue leather jumpsuits. The image of watching Kneivel roar his motorcycle up a ramp and catapult over impressive obstacles including 20 parked cars, earned him recognition as 'America's Daredevil' - an international icon and a folk hero for the ages. Knievel was inducted into the Motorcycle Hall of Fame in 1999.
Interview of the Day
Harrison Ford interview on Charlie Rose | 1996
The Doors - Riders On The Storm - driving with Jim Morrison
New England Moments
Farming in Vermont
Faneuil Hall in Boston
Rowing on the Charles
School house in Maine
Farming in Vermont
Faneuil Hall in Boston
Rowing on the Charles
School house in Maine
Polarizing Personalities
Woody Hayes
Bear Bryant
Pete Rose
OJ Simpson
Ty Cobb
Woody Hayes
Bear Bryant
Pete Rose
OJ Simpson
Ty Cobb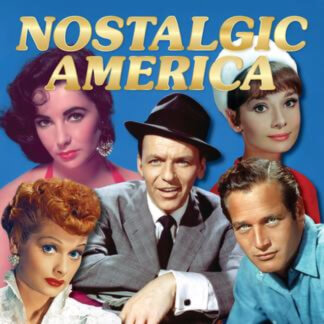 Collectible Editions
You have a choice of three versions of our collectible edition to select from. 52-pages, 100-pages (special oversized edition) and our 104-page version (hard cover). Enjoy your stroll down memory lane!
Learn More »
---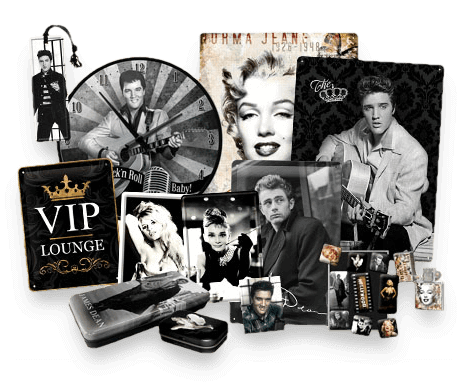 Nostalgic Gifts...
Looking to get someone a piece of history that they'll love? Check out our hand-picked suggestions for the best memorabilia and nostalgic themed items at Amazon.com!
Visit Our Store »
Looking for More?
Fret not, we've got more! Pick a category below to see what we've got.