October 24, 1931
Today In History
The George Washington Bridge Opens to traffic
The George Washington Bridge stands high above the Hudson River, its eastern end resting on the shores of Manhattan, its western end embedded in the wooded bluffs of New Jersey's Palisades. Twice as long as any previous suspension bridge, it was the marvel of its time and, to some, it will always be the noblest of all bridges. Spanning the river to link New York City and New Jersey had challenged planners and engineers for over 100 years before Othmar Ammann, the brilliant, Swiss-born architect and engineer, proposed a bridge design in 1923 that ultimately was chosen above all others. The Port Authority, with Ammann as its new chief engineer, began construction in October of 1927. Ammann's design, bold and foresighted, was an engineering tour de force, with an extraordinary 3,500-foot center span suspended between two 570-foot steel towers, and the strength to carry two levels of roadway or rail. The George Washington Bridge was first opened to traffic in 1931. During the first full year of operation in 1932 more than 5.5 million vehicles used the original six-lane roadway. As traffic demand increased, additional construction became necessary. The two center lanes of the bridge, which had been left unpaved in the original construction, were opened to traffic in 1946, increasing capacity of the bridge by one-third. The six lanes of the lower roadway were completed in 1962.
Remember When
THE HISTORY OF PEPSI COLA
Caleb Bradham of New Bern, North Carolina was a pharmacist at the turn of the century. He had a soda fountain in his drugstore, where he served his customers refreshing drinks, that he created himself. His most popular beverage was something he called "Brad's drink" made of carbonated water, sugar, vanilla, rare oils, pepsin and cola nuts. "Brad's drink", was later renamed Pepsi Cola in 1898 after the pepsin and cola nuts used in the recipe. In 1898, Caleb Bradham wisely bought the trade name "Pep Cola" for $100 from a competitor from Newark, New Jersey that had gone broke. The new name was trademarked on June 16th, 1903. Bradham's neighbor, an artist designed the first Pepsi logo and ninety-seven shares of stock for Bradham's new company were issued. After seventeen years, Caleb Bradham lost Pepsi Cola. He had gambled on the fluctuations of sugar prices during W.W.I, believing that the prices would continue to rise. They fell instead leaving him with an overpriced sugar inventory. Pepsi Cola went bankrupt in 1923. In 1931, Pepsi Cola was bought by the Loft Candy Company, who struggled to make it a success. They even offered to sell Pepsi to the Coca-Cola company, who refused the offer. In 1940, history was made when the first advertising jingle was broadcast nationally. The jingle was "Nickel Nickel" an advertisement for Pepsi Cola that referred to the price of Pepsi and the quantity for that price. "Nickel Nickel" became a hit record and was recorded into fifty-five languages.
1947 World Series Brooklyn Dodgers vs NY Yankees
Bill Simmons sat down with Bill Russell for an exclusive NBA TV interview entitled "Mr. Russell's House".
Song of the Day
The Bee Gees sing How Deep Is Your Love in 1977
The Bee Gees Musical Group - A singing trio of brothers, Barry, Robin and Maurice Gibb, the three co-wrote most of their own hits. The bands record sales totaled more than 200 million, making them one of the best-selling music artists of all time. Inducted into the Rock and Roll Hall of Fame; their citation states " Only Elvis Presley, The Beatles, Michael Jackson, Garth Brooks and Paul McCartney have outsold the Bee Gees". They were proclaimed as being "The Most Significant New Talent of 1967" and an immediate comparison to The Beatles.
Creedence Clearwater Revival performs LIVE at Woodstock | 1969
WOODSTOCK ROCKS Bethel, New York August 15 – 17, 1969 The largest rock concert ever, arrived and left, and we will never be the same again. The police estimated that there were a million people on the road trying to get to the festival. Controlling the overwhelming crowd was next to impossible. The festival actually took place on Max Yasgur's farm about fifty miles away. Woodstock was the original location since that was where Bob Dylan was currently residing. There were no clear headliners; the lineup included: Crosby Stills Nash and Young, Creedence Clearwater Revival, The Band, Jefferson Airplane, The Grateful Dead, Janis Joplin, Santana, The Who, Joan Baez, Arlo Guthrie, Richie Havens, Sly and the Family Stone, Blood, Sweat and Tears, Sha-Na-Na, Joe Cocker, Jimi Hendrix, and many more. Jimi Hendrix's guitar solo of the "Star Spangled Banner" might be the most memorable musical event of the festival. Woodstock was a peaceful gathering for one million young citizens who were virtually left on their own and discovered the words Sharing, Helping, Consideration, and Respect. Thousands left the Woodstock event with a totally different outlook on life, and rock music moved to the forefront of American pop culture.
Explore America
TV Show of the Day
THE TWILIGHT ZONE - Episode - Gabe's Story
Boys Town - Starring Spencer Tracy
The 1968 DETROIT TIGERS WON THE WORLD SERIES AND UNITED A CITY
Still recovering from one of the worst riots in American history just one year earlier, citizens of Detroit were able to unite in the common passion of their beloved Tigers. The 1968 Tigers won 103 games and won the American League by 12 games over the Baltimore Orioles. In the "Year of the Pitcher" the Tigers were led by their ace, Denny McLain, who won 31 games on his way to winning both the American League Cy Young and MVP awards. The Tigers had no everyday players who batted .300 and had only one (Willie Horton) with more than 25 home runs. But with the pitching of McLain, and Mickey Lolich (17-9), Mayo Smith's Tigers ran away with the pennant. The magical season carried into the World Series, as the Tigers rallied from a 3 games to 1 deficit to defeat the St. Louis Cardinals in 7 games. Mickey Lolich was the Series MVP as he was 3-0 with 3 complete games, and out-dueled Bob Gibson in the deciding game. Most importantly, a city divided by civil unrest was brought together by their wonderful baseball team throughout an unforgettable season. Denny McLain won 31 games during the regular season.
Interview of the Day
Charlie Rose and John McEnroe in an interview from 1999
John McEnroe is remembered as one of the fiercest competitors ever on the tennis court. He is remembered as much for his legendary tirades as for his on-court success. Battling with officials every step of the way, McEnroe managed to win 4 U.S. Opens (including 3 in a row from 1979 to 1981) and 3 Wimbledon singles titles. He was also one of the all-time great doubles players, winning 9 Grand Slam titles. McEnroe was a key member of the U.S. Davis Cup Team for many years. He was elected to the International Tennis Hall of Fame in 1999.
Relaxing at home in Palm Springs
Classic Confrontations
1958 NFL Title Game - Colts vs Giants
1964 World Series - Yankees vs Cardinals
Super Bowl I - packers vs Chiefs
1980 Orange Bowl - Oklahoma vs Florida State
Super Bowl X - Steelers vs Cowboys
1958 NFL Title Game - Colts vs Giants
1964 World Series - Yankees vs Cardinals
Super Bowl I - packers vs Chiefs
1980 Orange Bowl - Oklahoma vs Florida State
Super Bowl X - Steelers vs Cowboys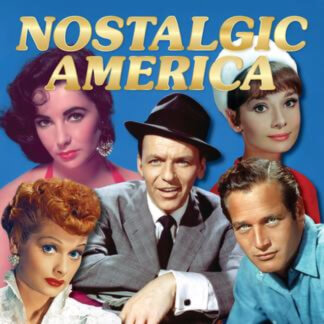 Collectible Editions
You have a choice of three versions of our collectible edition to select from. 52-pages, 100-pages (special oversized edition) and our 104-page version (hard cover). Enjoy your stroll down memory lane!
Learn More »
Looking for More?
Fret not, we've got more! Pick a category below to see what we've got.