February 23, 1960
Today In History
Ebbetts Field demolition begins in Brooklyn, NY
Remember When
1960 PRESIDENTIAL DEBATE | JOHN F. KENNEDY VS. RICHARD NIXON | 9/26/60
HBO SPORTS presents The Broad Street Bullies
Song of the Day
Classic Ella Fitzgerald | Somewhere Over The Rainbow
Ella Jane Fitzgerald was an American jazz singer often referred to as the First Lady of Song, Queen of Jazz and Lady Ella.
Stevie Wonder sings Superstition | in the studio in 1973
Explore America
MAINE - Come ski at Sugarloaf
TV Show of the Day
The Bob Newhart Show - The Inn is overcrowded when 24 guests are snowed in for Christmas Eve
Bob And Ray - Piel's Beer TV Commercial
Warren Spahn won 363 MLB games a record for left handers
Warren Spahn played all but one of his 21 season career with the Boston/Milwaukee Braves, winning at least 20 games in 13 of those seasons. He won a total of 363 games in his career, the most ever for a left-handed pitcher. Spahn won the Cy Young Award in 1957 when he was 21-11, which was the 2nd of a streak of six consecutive remarkably consistent seasons in which he won 20 to 22 games. But perhaps his most memorable season was when he won 23 games with an ERA of 2.60 at 42 years of age in 1963. Warren Spahn was elected to the Hall of Fame in 1973. On a side note: Warren Spahn and Juan Marichal faced off in a 16-inning classic July 2, 1963...It's the last time two pitchers threw for 15 scoreless innings in one game...7 future Hall of Famers were in the game that day, 4 from the Giants and 3 from the Braves...The 4 hour and 10 minute game ended in the bottom of the 16th when Willie Mays delivered a solo shot over the left field fence...
Interview of the Day
Groucho Marx is interviewed by Dick Cavett in 1969
Remembering Bob Hope
Born Leslie Townes Hope on May 29, 1903, Bob Hope was an English-born American star. His media career included Vaudeville, Broadway, TV, Radio and movies. Hope was, perhaps, best known for his dedication to United Service Organizations (USO) entertaining American military personnel during 57 overseas tours between 1942 and 1988. In 1996, the U.S. Congress Named Hope the "first and only honorary veteran of the U.S. armed forces." During a career that lasted over sixty years, Bob Hope appeared in over 70 films including a series of 'Road' movies with Dorothy Lamour and Bing Crosby. After a long happy life, Bob hope passed away on July 27, 2003 at the age of 100, but his memory and spirit continue to live on.
Gone With The Wind | 1939 | Screen Tests
GONE WITH THE WIND 1939 "Gone with the Wind", the film based on Margaret Mitchell's sweeping novel of the Civil War South premiered tonight at The Atlanta Grand Theater. Judging by the crowds woops and hollers, the reviews were fabulous. The theater was dressed up to resemble Twelve Oaks, the plantation where Scarlett O'Hara dallied with her beaus. The stars arrived around 8:30pm highlighted by Clark Gable. Several women fainted at this sight. Miss Mitchell gave a speech after the 3 hour and 45 - minute epic ended. In a quivering voice, she said "It had been a great thing for Georgia and the south to see the Confederates come back". The movie was directed by Victor Fleming, and also starred Leslie Howard, Vivian Leigh, Olivia de Havilland, and Hattie McDaniel.
Baseball Royalty
Jim Palmer
Frank Robinson
Lou Gehrig
Jimmie Foxx
Johnny Mize
Jim Palmer
Frank Robinson
Lou Gehrig
Jimmie Foxx
Johnny Mize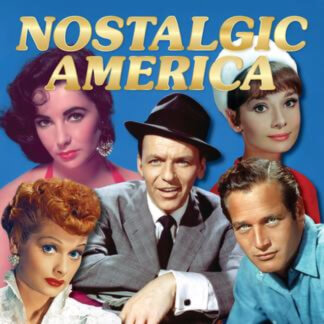 Collectible Editions
You have a choice of three versions of our collectible edition to select from. 52-pages, 100-pages (special oversized edition) and our 104-page version (hard cover). Enjoy your stroll down memory lane!
Learn More »
---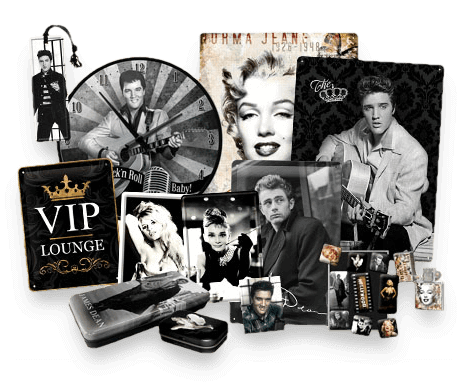 Nostalgic Gifts...
Looking to get someone a piece of history that they'll love? Check out our hand-picked suggestions for the best memorabilia and nostalgic themed items at Amazon.com!
Visit Our Store »
Looking for More?
Fret not, we've got more! Pick a category below to see what we've got.