December 2, 1969
Today In History
The first public preview of the Boeing 747 Jumbo Jet at the Boeing headquarters \ Seattle
The Boeing 747-8 is a wide-body jet airliner developed by Boeing Commercial Airplanes. The 747-8 is the fourth-generation Boeing 747 version, with lengthened fuselage, redesigned wings, and improved efficiency. The 747-8 is the largest 747 version, the largest commercial aircraft built in the United States, and the longest passenger aircraft in the world.
Remember When
PONY EXPRESS INTRODUCES MAIL SERVICE TO THE WEST
GUARANTEED BY THREE MEN IN ST. JOSEPH, MO. April 3, 1860 St. Joseph, Missouri Three entrepreneurs, William Russell, Alexander Majors, and William Waddell have put up $200,000 to create The Pony Express mail service designed to get half-ounce letters from their headquarters in St. Joseph, Missouri, to Sacramento, California in only 10 days and for only $5. This trio purchased 500 first class horses, mostly thoroughbreds, mustangs, and pintos. There are 190 relay stations set up along the 2,000 mile journey. Light-weight men who are excellent riders have been recruited to operate the nation's first mail shuttle system. Late this afternoon Johnny Fry, the first westbound rider departed St. Joseph, carrying a special light-weight edition of the St. Joseph Daily Gazette. This special edition was subtitled Pony Express Edition Riders will ride 75 – 100 miles per day, changing their horses every ten to fifteen miles. Pays not bad, reported to be $ 100. per month. The schedule is set for once weekly in the spring and twice weekly in the summer- fall. Mail is scheduled to be delivered within 10 – 15 days.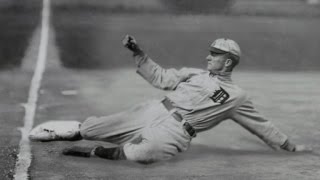 Bobby Thomson -View the stock footage from "The Shot Heard Round the World" his 9th inning Home Run in 1951 to win the pennant
TV Show of the Day
Sea Hunt TV Show - Season 2 Episode 29 - The Female
ABBA - I Do, I Do, I Do, I Do, I Do
Marquette Basketball 1977 NCAA Championship
Interview of the Day
Muhammad Ali Parkinson Interview 1981
Gala Opening of Aspen Is Hailed as a Sensational Success in 1947
Gala Opening of Aspen Is Hailed as a Sensational Success Aspen, Colorado January 12, 1947 As the brilliant sun plunged behind the Maroon Bells late this afternoon, our town clearly has established itself as the skiing capital of America. Aspen was left exhausted and snow burned after two days of mountain grandeur and spectacular skiing. Invited celebrities from NY, Chicago, and Denver packed the special trains to Aspen to attend a star studded weekend featuring a formal ball at the Hotel Jerome, an exhibition of night skiing, slalom races and fashion shows. The official ski opening was Saturday when everyone rode the longest chair lift in the world, 14,000 feet up Ajax mountain and skied down Roch Run. A highlight of the morning festivities was witnessed by a hushed crowd of 400 who sucked in their breaths almost as one person as Barney McLean and Gordon Wrenn together soared over their heads off of Aspen's 60 meter ski jump in a breathtaking dual jump measuring 190 feet. On Saturday evening the guests attended various house parties hosted by the locals, viewed a fashion show at the Isis presented by Miss Ruth Humphries and Mike Magnifico and viewed "The Ski Chase" a European motion picture featuring skiing in the Alps. Many of the visitors were in bed early so they could take the 7am train back to Denver. This is a dream come-true for Chicago financier Walter C. Paepoke who envisioned this scenario many years ago. Bravo!
The Big Men
Lew Alcindor - Milwaukee Bucks
Artis Gilmore
Bill Cartwright
Nate Thurmond
Bill Walton - UCLA
Lew Alcindor - Milwaukee Bucks
Artis Gilmore
Bill Cartwright
Nate Thurmond
Bill Walton - UCLA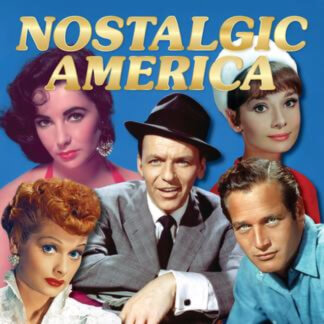 Collectible Editions
You have a choice of three versions of our collectible edition to select from. 52-pages, 100-pages (special oversized edition) and our 104-page version (hard cover). Enjoy your stroll down memory lane!
Learn More »
Looking for More?
Fret not, we've got more! Pick a category below to see what we've got.