March 23, 1972
Today In History
Evel Knievel breaks 93 bones after successfully clearing 35 cars
Born Robert Craig Knievel, he changed his name to suit his personality and dangerous profession. Evel Kneivel was an American daredevil, entertainer, and international icon. Getting his start as the leader of a motorcycle stunt troupe called "Evel Kneivel's Motorcycle Daredevils" in the 1960's, Kneivel went out on his own, becoming famous for his death-defying motorcycle stunts. Between 1965-1980, Kneivel attempted over 75 spectacular ramp-to-ramp jumps, leaping his motorcycle over dangerous obstacles like snakes, sharks, and Greyhound buses. While his successful jumps were exciting to his thrill-seeking fans, his failed attempts and crashes were also record setting. The Guinness Book of World Records gave Evel Kneivel the distinction of surviving the 'most broken bones in a lifetime'. On New Year's Eve, 1967, crowds gathered to witness Kneivel's motorcycle jump over the fountains of Caesars Palace in Las Vegas, which earned him recognition worldwide and a great amount of broken bones. The riskier the stunts, the more his legendary popularity grew. Grabbing the attention of millions of fans, Kevel attempted increasingly dangerous jumps including a famous failed try to jump across Idaho's Snake River Canyon in 1974 in a rocket powered motorcycle. A great showman with a sense of style often compared to Elvis Presley, Evel Kneivel was known for his spectacular red, white and blue leather jumpsuits. The image of watching Kneivel roar his motorcycle up a ramp and catapult over impressive obstacles including 20 parked cars, earned him recognition as 'America's Daredevil' - an international icon and a folk hero for the ages. Knievel was inducted into the Motorcycle Hall of Fame in 1999.
Remember When
Martin Luther King - "I Have A Dream" Speech
Duke Snider Induction Speech - Baseball Hall of Fame
Cassius Clay at the 1960 Summer Olympics in Rome
Song of the Day
Tony Bennett, Faith Hill | The Way You Look Tonight
ELECTION NIGHT 1960 - NBC-TV COVERAGE - Anchoring the election coverage are Chet Huntley and David Brinkley
Explore America
THE LITTLE COLORADO RIVER - Eastern Arizona and western New Mexico
TV Show of the Day
Car 54 Where are you? | Episode | "Catch Me on the Paar Show"
Tonight Show Starring Johnny Carson with Joan Rivers, Bee Gees, Rob Reiner, Dr. David Reuben
Remembering Tiger Stadium and some classic games played there
Interview of the Day
Sid Caesar discusses the writers from the TV show "Your Show of Shows"
Sid Caesar – Your Show of Shows Your Show of Shows was a live sketch comedy television series and a Saturday night fixture for four years from 1950 – 1954. It featured Sid Caesar, Imogene Coca and was ably supported by Carl Reiner and Howard Morris. Writers for the show included Mel Brooks, Neil Simon, Larry Gelbart, Carl Reiner, and Woody Allen. In the Autumn of 1954, Caesar began Caesar's Hour starring Carl Reiner, Howard Morris, and Nannette Fabray, which lasted three seasons.
CLASSIC MOVIE SCENE: Food Glorious Food
Classic Pin Up Girl Posters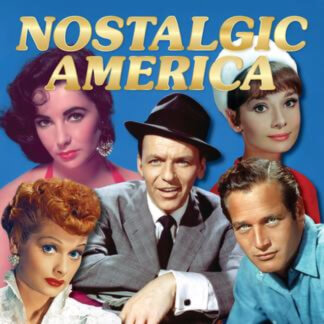 Collectible Editions
You have a choice of three versions of our collectible edition to select from. 52-pages, 100-pages (special oversized edition) and our 104-page version (hard cover). Enjoy your stroll down memory lane!
Learn More »
---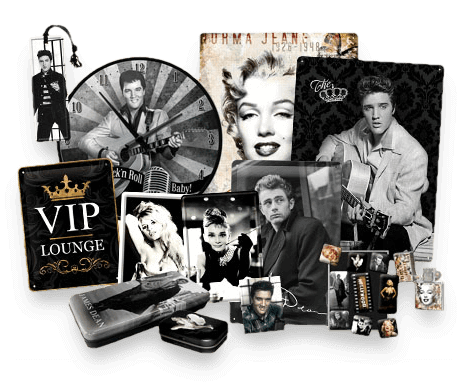 Nostalgic Gifts...
Looking to get someone a piece of history that they'll love? Check out our hand-picked suggestions for the best memorabilia and nostalgic themed items at Amazon.com!
Visit Our Store »
Looking for More?
Fret not, we've got more! Pick a category below to see what we've got.