December 12, 1915
Today In History
Frank Sinatra is born | Hoboken, NJ
Francis Albert "Frank" Sinatra was born on December 12, 1915, in Hoboken, New Jersey, the only child of Sicilian immigrants. He decided to become a singer after watching Bing Crosby perform in the 1930s. In 1940, Tommy Dorsey invited Sinatra to join his band and after two years of chart-topping success with Dorsey, Sinatra decided to strike out on his own. The mobs of bobbysoxer fans Sinatra attracted with his dreamy baritone earned him such nicknames as "The Voice" and "The Sultan of Swoon." Sinatra made his movie acting debut in 1943 and in 1945, he won a special Academy Award for The House I Live In; a 10-minute short made to promote racial and religious tolerance in America. His popularity waned in the postwar years, leading to a loss of his recording and film contracts, but in 1953, he made a triumphant comeback, winning a supporting actor Oscar for his role as the Italian-American soldier Maggio in the classic film From Here to Eternity. The Sinatra of the later 1950s brought forth a more mature sound with jazzier inflections in his voice. Once having regained stardom, he enjoyed success in both movies and music for years to come. The mid 1960s marked his Las Vegas debut, and for years was the main attraction at Caesars Palace. as a founding member of the "Rat Pack." In the mid 1960s he recorded the Billboard No. 1 track "Strangers in the Night," which won a Grammy for record of the year. He also recorded the duet "Something Stupid" with his daughter Nancy that reached No. 1 for four weeks and by the end of the decade, he had added another signature song "My Way," which featured new lyrics by Paul Anka.   Frank Sinatra's Top Hits: 'Summer Wind', 'Night and Day', 'New York New York', 'The Way You Look Tonight', 'My Way', 'Come Fly with Me', 'Fly Me to the Moon', 'That's Life', 'Strangers in the Night', 'I've Got You Under My Skin', 'Love and Marriage'
Remember When
Mail Service in New Hampshire
The Yankees looked for revenge against the Milwaukee Braves in the 1958 World Series
Highlights of the 1970 NBA Finals - Game 5 Lakers vs. Knicks
Knicks Win NBA Championship in 1970 - With Bill Russell retiring after the 1969 season, the NBA Eastern Division was finally open to all contenders, and the New York Knickerbockers took full advantage and finished in first place with 60 wins. They were led by MVP Willis Reed, First team All-Star Guard Walt Frazier, Forwards Dave DeBusschere and Bill Bradley, and guard Dick Barnett. Coach Red Holzman emphasized team defense, a cohesive team offense and a deep bench led by Mike Riordan, Dave Stallworth, and Cazzie Russell. In a devastating moment to the team, Willis Reed was injured in the finals, and almost everyone thought the Knicks championship run was over. In one of the most inspirational and memorable sports moments of all time, just before Game 7 of the NBA Finals an injured Willis Reed emerged onto the Madison Square Garden floor shortly before tip-off. He dragged his injured leg on to the floor playing just a few minutes before retiring to the bench for the rest of the game. The emotionally rejuvenated Knicks beat the Lakers that night 113–99 to win the championship.
Song of the Day
Billy Joel | Only The Good Die Young
Skits by the original cast members of NBC's Saturday Night Live
Explore America
A St. Pats Day in South Boston
TV Show of the Day
LAWRENCE WELK AND HIS CHAMPAGNE MUSIC | 1955 | Pilot Episode
An interview with Grateful Dead guitarist Jerry Garcia for the mini-series "The History of Rock 'N' Roll"
Interview of the Day
John Lennon bitches about McCartney on the Dick Cavett Show
Irving Berlin sings "God Bless America" on The Ed Sullivan Show on May 5, 1968.
The Jackson 5 perform I Want You Back | 1971
Great Shooting Guards
Hal Greer
Sam Jones
Larry Bird
Dennis Johnson
Earl THE PEARL Monroe
Hal Greer
Sam Jones
Larry Bird
Dennis Johnson
Earl THE PEARL Monroe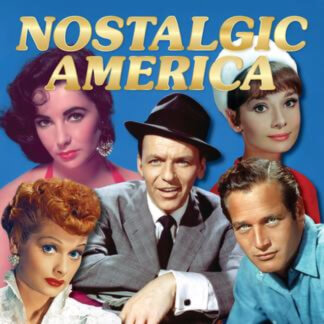 Collectible Editions
You have a choice of three versions of our collectible edition to select from. 52-pages, 100-pages (special oversized edition) and our 104-page version (hard cover). Enjoy your stroll down memory lane!
Learn More »
---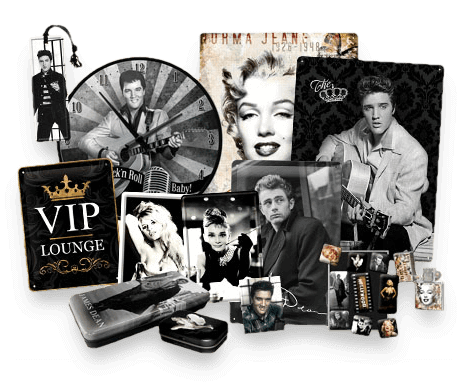 Nostalgic Gifts...
Looking to get someone a piece of history that they'll love? Check out our hand-picked suggestions for the best memorabilia and nostalgic themed items at Amazon.com!
Visit Our Store »
Looking for More?
Fret not, we've got more! Pick a category below to see what we've got.