January 21, 1978
Today In History
Bee Gees' 'Saturday Night Fever' album goes #1 for 24 weeks
The Gibb brothers' 'Saturday Night Fever' soundtrack broke chart records that still stand today. Thirty-nine years ago, the Bee Gees became the kings of disco and made chart history in the process. At the height of bell-bottom and satin-shirt mania in 1978, the pop group's contributions to the "Saturday Night Fever" soundtrack turned the Brothers Gibb, Barry, Maurice and Robin into superstars.
Remember When
Opera House in San Francisco
Coach George Allen's "Over the Hill Gang" wins the NFC title in 1972
Jackie Robinson impacts America
In 1945, Jackie Robinson signed a contract to play for the Kansas City Monarchs of the Negro League for a salary of $400 per month. In his one and only season in the Negro Leagues, he batted .387 and appeared in the league's All-Star Game. Later in that same year, Brooklyn Dodgers' President and General Manager Branch Rickey, who had been scouting the Negro Leagues for talent, signed Robinson to a contract to play for the Dodgers' International League affiliate in Montreal for the 1946 season. Of course, just one year after playing for Montreal, Jackie Robinson broke the Major League's color barrier when he debuted for the Brooklyn Dodgers on April 15, 1947.
Song of the Day
The Moody Blues | Your Wildest Dreams
The Way We Were - Screen legends Barbra Streisand and Robert Redford make movie magic
Explore America
Go wander around Maine and check out the small towns and factories
TV Show of the Day
Bonanza - Season 3 Episode 1 - The Smiler
Bonanza Premiered on September 12, 1959 Producer David Dortort sold NBC on the idea of creating Bonanza, as a contrast to the sitcoms and formula Westerns that filled the TV schedule at that time. Ben Cartwright, the strong patriarch, guided his three sons through both wise counsel and model behavior. Each son came from a different mother. Ben Cartwright was a widower three times. Adam was the intellectual and somewhat brooding oldest son, a man more likely to use brains rather than brawn. Hoss was the gentle giant, a man of incredible strength with a heart of gold. Little Joe was the irrepressible youngest son, impulsive and a romantic at heart. The setting for the Cartwright family was the sprawling Ponderosa ranch, an empire of cattle, timber and mining set in the mountains of Nevada, near Lake Tahoe
The Oakland Raiders Mystique
Interview of the Day
Sean Connery interview - 1965
Leonard Bernstein presents 7-year-old Yo-Yo Ma's high-profile debut for President John F. Kennedy
On November 29, 1962, a benefit concert called "The American Pageant of the Arts" was held with "a cast of 100, including President and Mrs. Kennedy, Dwight D. Eisenhower, Leonard Bernstein (as master of ceremonies), Pablo Casals, Marian Anderson, Van Cliburn, Robert Frost, Fredric March, Benny Goodman, Bob Newhart and a 7-year-old Chinese cellist called Yo-Yo Ma.
Groucho Marx on the Dick Cavett show - 1969
These guys can score in bunches
Reggie Miller
Bob McAdoo
Elgin Baylor
Sam Jones
Rick Barry
Reggie Miller
Bob McAdoo
Elgin Baylor
Sam Jones
Rick Barry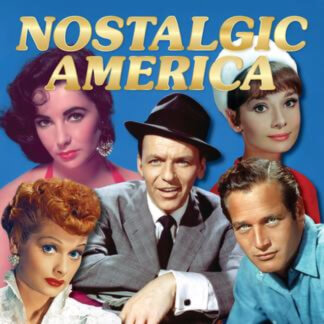 Collectible Editions
You have a choice of three versions of our collectible edition to select from. 52-pages, 100-pages (special oversized edition) and our 104-page version (hard cover). Enjoy your stroll down memory lane!
Learn More »
---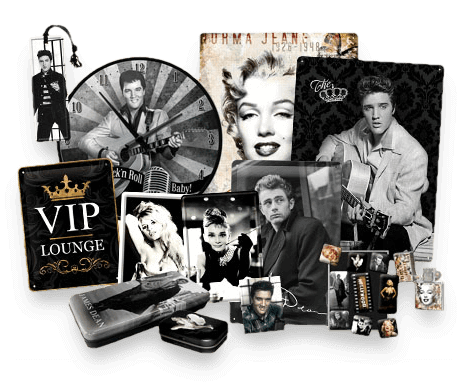 Nostalgic Gifts...
Looking to get someone a piece of history that they'll love? Check out our hand-picked suggestions for the best memorabilia and nostalgic themed items at Amazon.com!
Visit Our Store »
Looking for More?
Fret not, we've got more! Pick a category below to see what we've got.