September 24, 1936
Today In History
BORN TODAY - Jim Henson muppeteer in Greenville, Mississippi
Remember When
Ray Kroc and McDonald's History
A profile of the 1969 UCLA Bruins men's basketball team
The New York Giants huddle up in the endzone in the 1958 Title game vs the Baltimore Colts
Song of the Day
Willie Nelson ~ Help Me Make It Through The Night
John Lennon talking about the break up of the Beatles in 1970
Explore America
Find and discover what is left of Route 66
Route 66 … Why is this road so important to America? Route 66 was a highway spawned by the demands of a rapidly changing America. The abbreviated route between Chicago and the Pacific coast traversed essentially flat prairie lands and enjoyed a more temperate climate than northern highways, which made it especially appealing to truckers. In The Grapes of Wrath, John Steinbeck proclaimed U. S. Highway 66 the "Mother Road." An estimated 210,000 people migrated to California to escape the despair of the Dust Bowl. Route 66 symbolized the "road to opportunity." After the war, thousands of soldiers, sailors, and airmen who received military training in California, Arizona, New Mexico, Oklahoma, and Texas abandoned the harsh winters of the north for the "barbecue culture" of the Southwest and the West. Again, for many, Route 66 facilitated their relocation. Store owners, motel managers, and gas station attendants recognized early on that even the poorest travelers required food, and adequate lodging. Route 66 and many points of interest along the way were familiar landmarks by the time a new generation of postwar motorists hit the road in the 1960's. It was during this period that the television series, "Route 66", starring Martin Milner and George Maharis drove into the living rooms of America every Thursday. Take the off ramp into a bygone era. Discover the 2,400 miles of Route 66 and see how America traveled in the 1920's-60's.
Classic Characters
Lloyd Bridgers in Sea Hunt
Barney Miller
Giligan in Gilligans Island
Jack Lord in Hawaii 5-O
Alan Alda in MASH
Lloyd Bridgers in Sea Hunt
Barney Miller
Giligan in Gilligans Island
Jack Lord in Hawaii 5-O
Alan Alda in MASH
TV Show of the Day
The Hollywood Squares - 1972
Stars of the Television show Dallas share their memories of Larry Hagman, who played the iconic JR Ewing
Dallas – Prime Time Television Soap Opera First Telecast on April 2, 1978 Dallas, the saga of the Ewing Family, began as a five-part mini-series in 1978. At this time no evening show caught the soap opera crowd's attention. The ratings were fair, until the show moved to Friday nights. The Ewing family lived at the sprawling South Fork ranch, in high end Braddock Country just outside Dallas. Like any good power family, there was the matriarch and patriarch, Jock and Miss Ellie and three sons. Their extensive romantic relations, and the Barnes clan of rival oilers were all that was needed to create a self-contained world of intrigue, dysfunction and passion. Brothers Bobby and older brother J.R. didn't exactly play nice with each other. J.R. was nearly a hundred percent scoundrel, Bobby had streaks of honesty and integrity…but that patented Ewing viciousness certainly reared its head once in a while.
1967 NCAA basketball finals - Lew Alcindor UCLA vs Dayton - News Reel
Interview of the Day
Hunter S. Thompson interviewed by Charlie Rose in 1997
THE SATURDAY EVENING POST MAGAZINE - AN INSPIRATION FOR ALL AMERICANS
The story of The Saturday Evening Post begins with Benjamin Franklin's Pennsylvania Gazette, which was first published in 1728, and then became known as The Saturday Evening Post in 1821. The modern era of The Saturday Evening Post began in 1897 when famed publisher, Cyrus H. K. Curtis, purchased the magazine for one thousand dollars. Each magazine sold for 5 cents a copy until 1942 when it was increased to 10 cents. Most memorable were the famous Post covers, many by Norman Rockwell, whose name grew as the magazine became popular. Rockwell sold his first two paintings to Editor George Horace Lorimer in 1916 for $ 75.00 each. On the editorial side, The Saturday Evening Post featured short stories and commentary by such famous authors as F. Scott Fitzgerald, Sinclair Lewis, and Booth Tarkington. Perhaps more memorable to today's baby boomers are the stories about Tugboat Annie or tractor salesman, Alexander Botts.
CLASSIC PRINT ADS FROM MAGAZINES AND NEWSPAPERS
Classic Yankee Images
Whitey Ford
Bobby Murcer
Yankee Stadium in the 1920s
Yogi Berra
The Mick
Whitey Ford
Bobby Murcer
Yankee Stadium in the 1920s
Yogi Berra
The Mick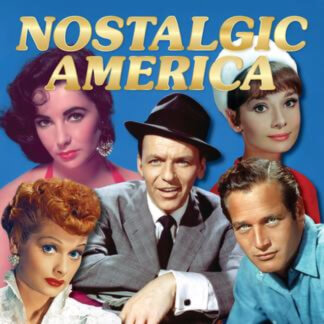 Collectible Editions
You have a choice of three versions of our collectible edition to select from. 52-pages, 100-pages (special oversized edition) and our 104-page version (hard cover). Enjoy your stroll down memory lane!
Learn More »
Looking for More?
Fret not, we've got more! Pick a category below to see what we've got.