July 29, 1957
Today In History
Jack Paar began hosting the "Tonight" show on NBC-TV. The name of the show was changed to "The Jack Paar Show"
Remember When
Gala Opening of Aspen Is Hailed as a Sensational Success in 1947
Gala Opening of Aspen Is Hailed as a Sensational Success Aspen, Colorado January 12, 1947 As the brilliant sun plunged behind the Maroon Bells late this afternoon, our town clearly has established itself as the skiing capital of America. Aspen was left exhausted and snow burned after two days of mountain grandeur and spectacular skiing. Invited celebrities from NY, Chicago, and Denver packed the special trains to Aspen to attend a star studded weekend featuring a formal ball at the Hotel Jerome, an exhibition of night skiing, slalom races and fashion shows. The official ski opening was Saturday when everyone rode the longest chair lift in the world, 14,000 feet up Ajax mountain and skied down Roch Run. A highlight of the morning festivities was witnessed by a hushed crowd of 400 who sucked in their breaths almost as one person as Barney McLean and Gordon Wrenn together soared over their heads off of Aspen's 60 meter ski jump in a breathtaking dual jump measuring 190 feet. On Saturday evening the guests attended various house parties hosted by the locals, viewed a fashion show at the Isis presented by Miss Ruth Humphries and Mike Magnifico and viewed "The Ski Chase" a European motion picture featuring skiing in the Alps. Many of the visitors were in bed early so they could take the 7am train back to Denver. This is a dream come-true for Chicago financier Walter C. Paepoke who envisioned this scenario many years ago. Bravo!
"42" - Jackie Robinson and The Baseball Hall of Fame
Don Drysdale unloads on this batter with a high inside brushback pitch -
Vin Scully and Hawk Harrelson announce the news of Don Drysdale's passing on July 3, 1993.
CLASSIC VOICES
Aretha Franklin
Dionne Warwick
Barbra Streisand
Diana Ross
Linda Ronstadt
Aretha Franklin
Dionne Warwick
Barbra Streisand
Diana Ross
Linda Ronstadt
TV Show of the Day
Doris Day appears on "What's My Line?" Television show
Singer, Film Star and Animal Lover… Doris Mary Ann Kappelhoff was born on April 3rd, 1924. She would later come to be known as Doris Day, a singer and actress who won over the American public, and then the world. As a singer, Day released 29 albums, with many of the songs spending time in the Top 40 (a total for 460 weeks on the charts). Day's singing career has earned her a Grammy Lifetime Achievement Award and a Legend Award from the Society of Singers. Day had a long lasting relationship with Colombia Records from 1947-1967. Although her musical accolades are impressive, Doris Day went on to become a darling of the silver screen with appearances in 39 films, including 'Pillow Talk'. She is the top-ranking female box office star of all time and ranks sixth out of the top 10 performers when we include men and women. Adding to her list, Day has received a lifetime achievement award from the Los Angeles Film Critics Association and was awarded the Cecil B. DeMille Award for lifetime achievement in motion pictures in 1989. Day demonstrated her commitment to animal rights in 1971 when she co-founded 'Actors and Others for Animals'. Years later, she started non-profit organizations called 'The Doris Day Animal Foundation' and 'The Doris Day Animal League'. Today, though long retired from music and film, she continues to support animal rights. In 2004, Day was acknowledged by President George W. Bush in recognition of her distinguished service to the country with the Presidential Medal of Freedom.
HERSCHEL WALKER
Known as one of the all-time greatest college football players, Herschel Walker is the only person to ever finish in the top 3 of the Heisman Trophy voting every year in college. As a freshman, Walker rushed for 1,616 yards and scored 15 touchdowns while leading the Georgia Bulldogs to the national championship. As a junior two years later, Walker rushed for 1,752 yards and scored 16 touchdowns, to earn him the Heisman Trophy. After college, Walker became the biggest name to sign with the upstart United States Football League ("USFL"). Walker played three seasons in the USFL with the New Jersey Generals, leading the league in rushing in two of his three seasons, including 2,411 yards in 18 games in 1985. After the USFL folded, Walker joined the Dallas Cowboys in the NFL. Walker's NFL career peaked with Dallas in 1987-1988 when he was selected to the Pro Bowl in each of those two seasons. In 1989, Walker was traded to the Minnesota Vikings, in one of the biggest blockbuster trades in league history. Walker's productivity with the Vikings, and thereafter with the Eagles, Giants, and a return to the Cowboys, never again approached the levels accomplished earlier in his career. Herschel Walker retired in 1997 and was elected to the College Football Hall of Fame in 1999.
Interview of the Day
Arlo Guthrie interviewed by Tom Brokaw about the 1960s, Vietnam, anti-war movements, music and more
Macy's Employees Celebrate Their Third Thanksgiving Day Parade
New York City 1927 What a Hit ! Now in it's third year, over a quarter million people lined Fifth Avenue to celebrate Macy's Thanksgiving Day Parade. Proud of their new American heritage, many of Macy's department store employees, helped create this parade based on the traditions of the festivals they loved in Europe. The employees marched from 145 Street down to 34th Street dressed as clowns, cowboys, knights and sheiks. There were floats, professional bands and 25 live animals borrowed from the Central Park Zoo. This year the parade had its first huge balloon Felix the Cat. After the parade he was released and will float for days until a lucky finder can claim the prize!
CLASSIC AMERICAN IMAGES
Butch Cassidy
Bob Hope
Buffalo Bill Wild West Show
D Day Bombers
Butch Cassidy
Bob Hope
Buffalo Bill Wild West Show
D Day Bombers
The Babe
Batting Practice
Calling his shot
Always with his fans
with Lou Gehrig
Retiring his number 3 at Yankee Stadium
Batting Practice
Calling his shot
Always with his fans
with Lou Gehrig
Retiring his number 3 at Yankee Stadium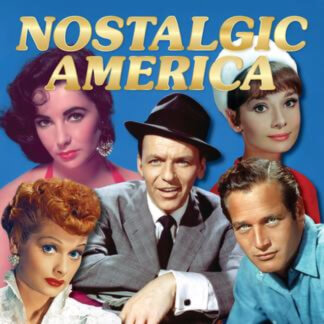 Collectible Editions
You have a choice of three versions of our collectible edition to select from. 52-pages, 100-pages (special oversized edition) and our 104-page version (hard cover). Enjoy your stroll down memory lane!
Learn More »
Looking for More?
Fret not, we've got more! Pick a category below to see what we've got.