July 18, 1919
Today In History
Black Sox trial begins in Chicago
Remember When
San Diego Zoo's Art Risser looks at the colorful life of the Zoo's founder, Dr. Harry Wegeforth.
How Did the San Diego Zoo Begin?
A Documentary on Vincent "Bo" Jackson; a Two-Sport Superstar bron in Bessemer, Alabama
Bob Cousy - The Houdini of the hardwood
Song of the Day
The Andrews Sisters | Boogie Woogie Bugle Boy
The Andrew Sisters - La Verne, Maxene, and Patty were born in Minneapolis and started singing with various dance bands and touring in vaudeville. They first came to national attention with their radio broadcasts in 1937, most notably their major Decca record hit, Bei Mir Bist Du Schön, translation: To me, you are beautiful, which the girls harmonized to perfection. It sold a million copies, making them the first female vocal group to achieve a Gold Record award. During World War II, they entertained the Allied forces extensively world-wide. They encouraged U.S. citizens to purchase war bonds with their rendition of Irving Berlin's song Any Bonds Today?, and they helped actors Bette Davis and John Garfield create the famous Hollywood Canteen for servicemen, where the trio often performed free of charge They were dubbed the "Sweethearts of the Armed Forces Radio Service" for their many appearances on shows like "Command Performance", "Mail Call", & "G.I. Journal."
CLASSIC SCENE - West Side Story
West Side Story 1961 The setting is the Upper West Side of New York City in the late 1950s. Like many other musicals of its time, Hollywood looked to a successful Broadway stage play for its source material. After her success in Spendor in the Grass, Natalie Wood was chosen for the lead female role, and Richard Beymer, known for his performance in The Diary of Anne Frank (1959), took the lead male role. Anita, was played by Rita Moreno. The ground-breaking, dynamic film featured racial strife between rival New York street gangs (Puerto Ricans and white European immigrant families), juvenile delinquency and inner-city problems of the mid-twentieth century - in exhilarating musical and dance form. Some of the film was shot on location in Manhattan, but most of it was actually filmed on sound stages with stylized, artificial studio sets. Its achievement as a ten Oscar winner has only been surpassed by two films, each with eleven Oscars: Ben-Hur (1959) and Titanic (1997).
Explore America
VERMONT - Explore the fall folliage
Casablanca - starring Bogart and Bergman
TV Show of the Day
Traffic & Jerry Garcia perform Dear Mr. Fantasy together
Interview of the Day
Rare Interview with Neil Diamond |1968
Jacqueline Kennedy Onassis: Mini Biography
CLASSIC NEW ENGLAND SCENES
The Classics
Bob Cousy
Bob Gibson
Hank Aaron
Ted Williams
Roberto Clemente
Bob Cousy
Bob Gibson
Hank Aaron
Ted Williams
Roberto Clemente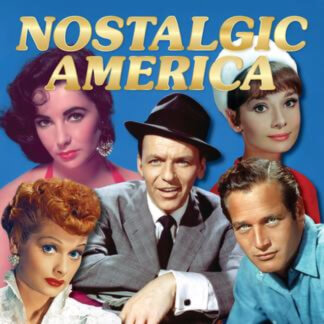 Collectible Editions
You have a choice of three versions of our collectible edition to select from. 52-pages, 100-pages (special oversized edition) and our 104-page version (hard cover). Enjoy your stroll down memory lane!
Learn More »
---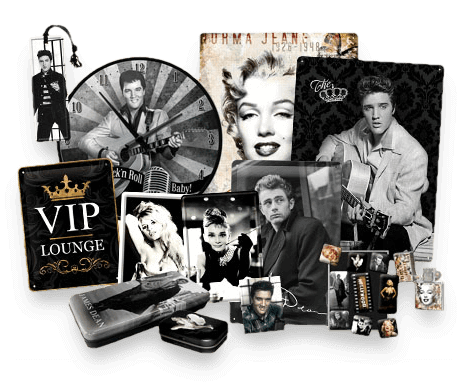 Nostalgic Gifts...
Looking to get someone a piece of history that they'll love? Check out our hand-picked suggestions for the best memorabilia and nostalgic themed items at our online store!
Visit Our Store »
Looking for More?
Fret not, we've got more! Pick a category below to see what we've got.