July 20, 1969
Today In History
Neil Armstrong takes the first step on the moon
One Giant Step for Mankind The Luner Module "Eagle" landed on the Moon at Tranquility Base on July 20, 1969 at 4:18 p.m. EDT, Neil Armstrong realized that they were heading into a field of boulders on the northeast shoulder of a crater the size of a football field. Drama was the last thing that any one had wanted. A warning light was telling him he had less than 60 seconds of fuel left, but they were close now and it was just a matter of easing themselves down. Forty seconds had passed since the sixty-second warning, and Armstrong proclaimed "The Eagle Has Landed." For the astronauts, the landing had been the big moment of the mission. But, for the waiting world, the big moment was still to come - the first footstep. Armstrong stood on the pad for a moment or two, testing the soil with the tip of his boot before he made the epochal "small step" proclaiming "That's one small step for a man, one giant leap for mankind." With only a short time at their disposal, he and Aldrin raised an American Flag, gathered forty-seven pounds of samples, and took about one hundred color photographs. Finally they got themselves back into the spacecraft for a safe return to earth.
Remember When
New York in the 1950s and 1960s
NCAA basketball finals 1967 Lew Alcindor UCLA vs Dayton
Song of the Day
Interview with actor Paul Newman on playing the role of "Fast" Eddie Felson in Robert Rossen's 'The Hustler'
The Hustler tells the story of small-time pool hustler "Fast Eddie" Felson and his desire to break into the "major league" of professional hustling and high-stakes wagering by high-rollers that follows it. He throws his raw talent and ambition up against the best player in the country; seeking to best the legendary pool player "Minnesota Fats." After initially losing to Fats and getting involved with unscrupulous manager Bert Gordon, Eddie returns to try again, but only after paying a terrible personal price.
Explore America
THE LITTLE COLORADO RIVER - Eastern Arizona and western New Mexico
Times were sure different then
Cary Grant
Barbara Feldon
Clint Eastwood
David Suskind
Sidney Poitier
Cary Grant
Barbara Feldon
Clint Eastwood
David Suskind
Sidney Poitier
TV Show of the Day
Dick Van Dyke - THE ORIGINAL PILOT FOR THE SHOW - Part 1 and Part 2
Remember Barbara Stanwick
Barbara Stanwyck was known during her 60-year career as a versatile professional and a favorite of directors, including Cecil B. DeMille and Frank Capra. She was nominated for the Academy Award four times, and won three Emmy Awards and a Golden Globe. She was one of the actresses considered for the role of Scarlett O'Hara in "Gone With The Wind" and was the highest paid woman in the United States in 1944. She later starred as the widow Victoria Barkley in the western "The Big Valley" on ABC from 1965 – 1969.
The Harlem Globetrotters in 1950, great vintage basketball footage
Interview of the Day
Garth Brooks with David Frost
CLASSIC IMAGE: Ivorydale Factory in Ohio
The Dirty Dozen - with Lee Marvin
Classic Americans
Chuck Yeager
Bing Crosby
Branch Rickey
Frank Lloyd Wright
PT Barnum
Chuck Yeager
Bing Crosby
Branch Rickey
Frank Lloyd Wright
PT Barnum
Classic Sports Images
Alabama Stars | Namath | Starr | Stabler
Alabama Stars | Namath | Starr | Stabler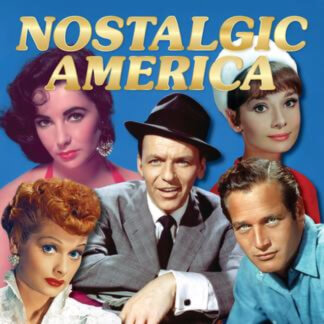 Collectible Editions
You have a choice of three versions of our collectible edition to select from. 52-pages, 100-pages (special oversized edition) and our 104-page version (hard cover). Enjoy your stroll down memory lane!
Learn More »
---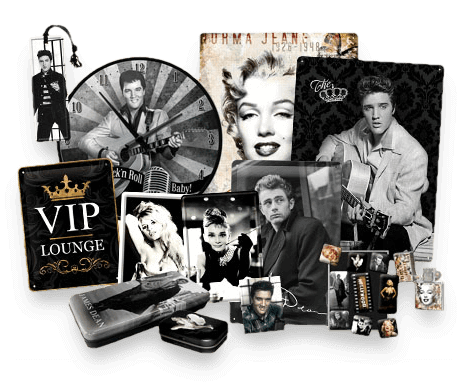 Nostalgic Gifts...
Looking to get someone a piece of history that they'll love? Check out our hand-picked suggestions for the best memorabilia and nostalgic themed items at Amazon.com!
Visit Our Store »
Looking for More?
Fret not, we've got more! Pick a category below to see what we've got.