August 6, 1965
Today In History
LBJ signs in to law the Voting Rights Act
Remember When
Remembering Comedians Sid Caesar and Mel Brooks
Your Show of Shows was a live sketch comedy television series and a Saturday night fixture for four years from 1950 – 1954. It featured Sid Caesar, Imogene Coca and was ably supported by Carl Reiner and Howard Morris. Writers for the show included Mel Brooks, Neil Simon, Larry Gelbart, Carl Reiner, and Woody Allen. In the Autumn of 1954, Caesar began Caesar's Hour starring Carl Reiner, Howard Morris, and Nannette Fabray, which lasted three seasons.
Lew Alcindor's 1968 season. The UCLA Bruins won their 2nd straight national championship
Secretariat in 1973 became the first U.S. Triple Crown champion in 25 years, setting new race records in two of the three events in the Series—the Kentucky Derby (1:592⁄5), and the Belmont Stakes (2:24)—records that still stand today
Penny Chenery is the owner of Triple Crown winner Secretariat, arguably the most famous horse in the 20th century. Helen "Penny" Chenery is responsible for making the right decisions to lead to his storied success. A graduate of Columbia Business School, Chenery combined her business savvy with her passion for thoroughbreds. Her love for horses came from her father who founded Meadow Stable, a thoroughbred racing and horse breeding facility. Upon her father's death, she wanted to fulfill his dream of breeding a horse to win the Kentucky Derby, and she took over the management of Meadow Stable. She hired Lucien Laurin to train and guide the horses, and in 1972 their colt Riva Ridge won the Kentucky Derby and Belmont Stakes. The next year, the duo made history with Secretariat. The three-year old thoroughbred captured the heart of Americans by winning the Triple Crown in 1973 – the first horse to do so in twenty-five years. A trailblazer throughout her career, Penny Chenery was the first woman elected as a member of The Jockey Club in 1983. She also was honored in 2003 when the Arlington Park track established the annual "Peggy Chenery Distinguished Woman in Racing Award" inspiring women to achieve greatness in the sport.
TV Show of the Day
A Movie Star Emerges - John Wayne Stars in the movie Big Trail - 1930
A Star Emerges John Wayne Stars in The Big Trail - 1930 Breck, played by a new emerging star John Wayne leads a wagon train of pioneers through Indian attack, storms, deserts, swollen rivers, down cliffs to their destiny out west while looking for the murder of a trapper and falling in love with Ruth ( played by Marguerite Churchill ). The plot is not much, but the cinema photography and direction make it an exciting movie. Raoul Walsh, the director said about his new star, John Wayne: "He stepped down off his horse and gave me that lopsided grin which was to become one of his trademarks. How did I do, Mr Walsh? He was confident in himself by this time and looked as if he knew the answer... My leading man had made a fine frontiersman. His acting was instinctive, so that he became whatever or whoever he was playing. There is a lot of pride in the knowledge that I discovered a winner".
Greatest Olympic Moments Ever
CLASSIC NEW ENGLAND SCENES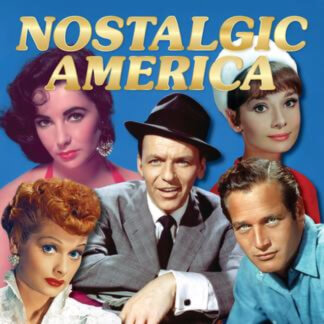 Collectible Editions
You have a choice of three versions of our collectible edition to select from. 52-pages, 100-pages (special oversized edition) and our 104-page version (hard cover). Enjoy your stroll down memory lane!
Learn More »
Looking for More?
Fret not, we've got more! Pick a category below to see what we've got.