October 3, 1951
Today In History
Bobby Thomson's Home Run - The Shot Heard Round the World leads the Giants to the NL pennant over the Brooklyn Dodgers
Remember When
TIME MAGAZINES MAN OF THE YEAR - 1961 - John F. Kennedy
TIME MAGAZINES - MAN OF THE YEAR - The 1960s 1960 American Scientists 1961 John F. Kennedy 1962 Pope John XXIII 1963 Martin Luther King Jr. 1964 Lyndon Johnson 1965 General William Westmoreland 1966 Kids 25 and Under 1967 Lyndon Johnson 1968 Apollo Astronauts 1969 The Middle Americans
Quarterback Bart Starr of the Green Bay Packers
Very few 17th round draft picks have had as successful careers in the NFL as Bart Starr, who was selected in that round of the 1956 NFL Draft by the Green Bay Packers. Starr played quarterback for the Packers for 16 seasons, leading Vince Lombardi's team to titles in 1961 and 1962 and to victories in the first two Super Bowls. Bart Starr was named the MVP of both of those Super Bowls and was also the NFL's MVP for the 1966 season. Starr was known as a clutch performer, going 9-1 in the postseason and possessing the 2nd highest postseason passer rating of all-time (behind only fellow Packer Aaron Rodgers). He was a four time Pro Bowl Selection during his career which extended to 1971. Bart Starr was elected to Pro Football's Hall of Fame in 1977 and has his uniform # 15 retired by the Packers.
Bobby Orr gets ejected in the final minute and it causes a near riot in the Boston Garden. January 24, 1974
Song of the Day
Neil Young & Willie Nelson - Heart of Gold (Live at Farm Aid 1995)
John Lennon talking about the break up of the Beatles in 1970
The break-up of the Beatles, one of the most popular and influential musical groups in history, It has become almost as much of a legend as the band itself or the music they created while together. The Beatles were active from their formation in 1960 to the disintegration of the group in 1970. The break-up itself was a cumulative process throughout 1968 to 1970, marked by rumors of a split and ambiguous comments by the Beatles themselves regarding the future of the group. Although in September 1969 John Lennon privately informed the other Beatles that he was leaving the group, there was no public acknowledgement of the break-up until Paul McCartney announced on 10 April 1970 he was leaving the Beatles.
Explore America
CONEY ISLAND - The original Nathan's
TV Show of the Day
You Bet Your Life - 1949 CBS Pilot Episode
Buffalo Springfield performs For What It's Worth in 1967
GLORY ROAD: The True Story of Triumph Over Segregation in the 1966 NCAA Basketball Championship - Texas Western defeated Kentucky
SATURDAYS WERE THE BEST - NO SCHOOL!!!!!
Unstopable
Alcindor's Sky Hook
Bo Jackson's power and speed
Bob McAdoo's sweet shot
Bobby Orr - end to end
Cassius Clay - speed and enthusiasm
Alcindor's Sky Hook
Bo Jackson's power and speed
Bob McAdoo's sweet shot
Bobby Orr - end to end
Cassius Clay - speed and enthusiasm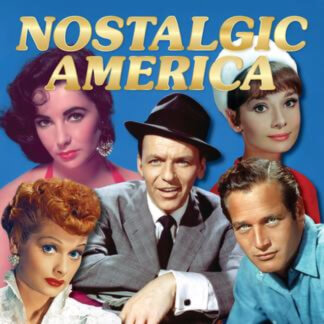 Collectible Editions
You have a choice of three versions of our collectible edition to select from. 52-pages, 100-pages (special oversized edition) and our 104-page version (hard cover). Enjoy your stroll down memory lane!
Learn More »
Looking for More?
Fret not, we've got more! Pick a category below to see what we've got.