March 24, 1955
Today In History
Tennessee Willliams' 'Cat on a Hot Tin Roof' opens for 694 performances on Broadway
The original Broadway production, which opened at the Morosco Theater on March 24, 1955, was directed by Elia Kazan and starred Barbara Bel Geddes as Maggie; Ben Gazzara as Brick; Burl Ives as Big Daddy; Mildred Dunnock as Big Mama; Pat Hingle as Gooper; and Madeleine Sherwood as Mae.
Remember When
Historical Hannibal, Missouri | established in 1819 | America's Hometown | Mark Twains home
The US Government issued a 640 acre land certificate in what is now Hannibal, Mo. to Abraham Bird after he lost his original land in the powerful New Madrid earthquake of 1811. Hannibal was officially founded in 1819 by Moses Bates. He and Jonathan Fleming built the first building in town, a log cabin, near the corner of North Main and Bird Streets. Bates also owned the first steamboat in town, the General Putnam. In 1830, the population was only 30. However, when Hannibal became chartered as a city in 1845, James Brady became the town's first mayor, and the city soon grew to 2020. The early industries in Hannibal were pork packing, soap and candle making, coopering, milling of lumber, milling of grain, rope making, and tanning. Flat boats laden with grain and hemp tied up at the waterfront, livestock fattened in the back country were driven to Hannibal to market, logs were floated down from Wisconsin and Minnesota and converted into boards as sawmills flourished. In 1830, the first school was built on the city square. A year later in 1831, the first river ferry boat to the Illinois side, owned by Samuel Stone, was operating. Six years later in 1837, the first newspaper, the Commercial Advertiser, opened for business. The first railroad to cross the state of Missouri, the Hannibal & St. Joseph Railroad, was completed in 1859. The first run in 1860 carried the Pony Express mail across the state to St. Joseph. It was led by a skillful engineer, Addison Clark. Well known residents of Hannibal are Samuel Langhorn Clemens ( Mark Twain), born (1835) in Florida, Missouri but lived and grew up in Hannibal from 1839-1853. Molly Brown, who earned her name by surviving the sinking of the Titanic, was born in Hannibal, Missouri in 1867, and Cliff Edwards was there in 1902. He was better known as Ukelele Ike, and is best remembered as the voice of Jiminy Cricket in the Walt Disney movie Pinocchio and for his recording of When You Wish Upon A Star from the same movie.
1971 Dream Mile - The race everyone has anticipated
GLORY ROAD: The True Story of Triumph Over Segregation in the 1966 NCAA Basketball Championship - Texas Western defeated Kentucky
Song of the Day
The Stone Poney's | Different Drum 1967
An Evening with Sammy Davis Jr
Explore America
Mulberry Street in the heart of Little Italy in Manhattan in New York City
TV Show of the Day
Combat! Season 1 Episode 1 - Forgotten Front - 1962
Peter Paul & Mary - Early Morning Rain in 1966
Peter, Paul and Mary an American folk group formed in New York City in 1961, during the American folk music revival phenomenon. The trio was composed of songwriter Peter Yarrow, Paul Stookey and Mary Travers.
USA athlete Mary Lou Retton performs her Perfect 10 at the 1984 Los Angeles Olympics - Gymnastics Womens Vault Finals
Interview of the Day
An Intimate Interview with James Cagney
At 2.6 Miles wide, this is the largest Tornado ever recorded. Touchdown was near El Reno Oklahoma on May 31, 2013
TELEVISION DOCUMENTARY: Hey, Hey, We're The Monkees
Brilliant minds that helped shape America
Albert Einstein
Alfred Butts - Inventor of Scrabble
Alexander Graham Bell
Booker T. Washington
Ernest Hemmingway
Albert Einstein
Alfred Butts - Inventor of Scrabble
Alexander Graham Bell
Booker T. Washington
Ernest Hemmingway
Classic Sports Images
John Hadl
Brian Bosworth
Coach Buddy Ryan
Daryle Lamonica
Norm Van Brocklin
John Hadl
Brian Bosworth
Coach Buddy Ryan
Daryle Lamonica
Norm Van Brocklin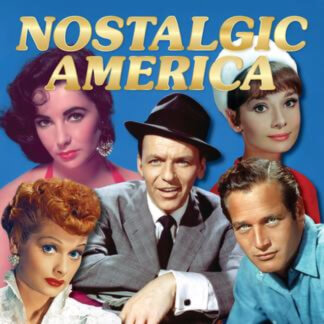 Collectible Editions
You have a choice of three versions of our collectible edition to select from. 52-pages, 100-pages (special oversized edition) and our 104-page version (hard cover). Enjoy your stroll down memory lane!
Learn More »
---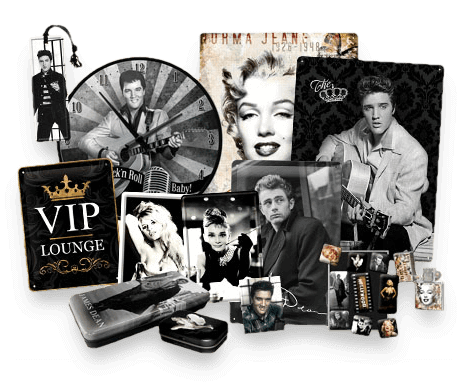 Nostalgic Gifts...
Looking to get someone a piece of history that they'll love? Check out our hand-picked suggestions for the best memorabilia and nostalgic themed items at our online store!
Visit Our Store »
Looking for More?
Fret not, we've got more! Pick a category below to see what we've got.