April 27, 1983
Today In History
Nolan Ryan of the Houston Astros broke a 55-year-old Major League baseball record when he struck out his 3,509th batter of his career
Remember When
General Motors killed the beautiful electric street cars throughout America
1971 New Faces of the NBA
Jackie Robinson impacts America
In 1945, Jackie Robinson signed a contract to play for the Kansas City Monarchs of the Negro League for a salary of $400 per month. In his one and only season in the Negro Leagues, he batted .387 and appeared in the league's All-Star Game. Later in that same year, Brooklyn Dodgers' President and General Manager Branch Rickey, who had been scouting the Negro Leagues for talent, signed Robinson to a contract to play for the Dodgers' International League affiliate in Montreal for the 1946 season. Of course, just one year after playing for Montreal, Jackie Robinson broke the Major League's color barrier when he debuted for the Brooklyn Dodgers on April 15, 1947.
Song of the Day
Moody Blues | Tuesday Afternoon 1970
Classic Bonnie Raitt LIVE
Bonnie Raitt is an American blues singer-songwriter, musician, and activist. During the 1970s, Raitt released a series of roots-influenced albums which incorporated elements of blues, rock, folk and country. In 1989, after several years of critical acclaim but little commercial success, she had a major hit with the album Nick of Time. The following two albums, Luck of the Draw 1991and Longing in Their Hearts 1994, were also multimillion sellers, generating several hit singles, including "Something to Talk About", "Love Sneakin' Up on You", and the ballad "I Can't Make You Love Me" with Bruce Hornsby on piano.
Explore America
Lancaster, PA - Amish Country
TV Show of the Day
FATHER KNOWS BEST: Season 1 Episode 2 - Lesson In Citizenship
The Day the Music Died: Buddy Holly, Ritchie Valens and The Big Bopper
Mock NBA Draft - picking from the greatest players of all time
Interview of the Day
Luci Baines Johnson Interview: Nov. 22, 1963 and the Transition
McSorley's Old Ale House in New York City is not only one of the most historical bars in the United States, it's practically a museum. Has been in operation since 1854
Larry Hagman as Captain Tony Nelson in the TV show I Dream of Jeannie
I Dream of Jeannie Debuted on September 18, 1965 Sidney Sheldon's magical creation, I Dream of Jeannie was a delightful eye-blinking, belly-button humorous sitcom. The premise for the show was a simple story line of "Astronaut meets Genie, Genie loves Astronaut, Astronaut marries Genie story." The stars were Larry Hagman (the Astronaut) and Barbara Eden (the Genie). Their chemistry was genuine and resulted in 5 successful seasons.
CLASSIC AMERICAN IMAGES
San Francisco China Town 1900
Aspen
P.T. Barnums Museum
The Capitol in Austin Texas
Collins Ave in Miami
San Francisco China Town 1900
Aspen
P.T. Barnums Museum
The Capitol in Austin Texas
Collins Ave in Miami
They Don't Need Much of an Introduction
The Big O
Ozzie
Jack
The Fridge
Broadway Joe
The Big O
Ozzie
Jack
The Fridge
Broadway Joe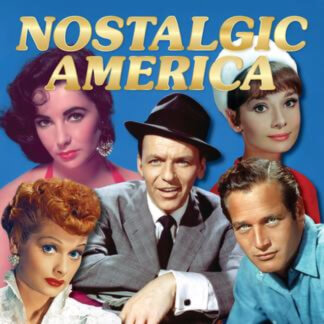 Collectible Editions
You have a choice of three versions of our collectible edition to select from. 52-pages, 100-pages (special oversized edition) and our 104-page version (hard cover). Enjoy your stroll down memory lane!
Learn More »
---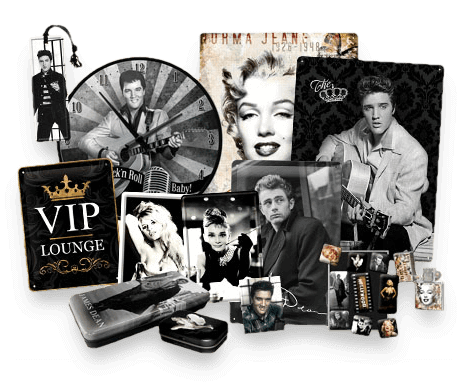 Nostalgic Gifts...
Looking to get someone a piece of history that they'll love? Check out our hand-picked suggestions for the best memorabilia and nostalgic themed items at Amazon.com!
Visit Our Store »
Looking for More?
Fret not, we've got more! Pick a category below to see what we've got.