February 22, 1980
Today In History
Miracle on Ice |Winter Olympics | Lake Placid, NY
On February 22, 1980, the United States Olympic hockey team pulled off one of the greatest upsets in sports history, defeating the Soviet Union, 4-3.
Remember When
FRANK LLOYD WRIGHT
Frank Lloyd Wright was born in Richland Center, Wisconsin on June 8, 1867 to William and Anna Wright. While attending college at the University of Wisconsin, he took a job in the engineering department but left two years later to follow his dream to design buildings, finding work as an architect in Chicago. Wright married Catherine Tobin when he was twenty-two and was determined to design and build his own home in the suburb of Oak Park. As his family grew to six children, and Wright was compelled to expand his home, he accepted residential commissions to support his family. His designs showed Wright's keen awareness of complimentary surroundings, and the ability to create spaces unique to American style, Wright's designs became standouts in their communities. The Robie House, built in 1908 in Chicago is one of the best examples of his work at that time. By 1909, Wright left the U.S.A. for Europe where he worked on publications of his architecture that was influential to aspiring architects. His time in Japan in the 1920s yielded the creation of the Imperial Hotel in Tokyo. Eventually, deciding to escape the cold winters of Wisconsin, he and his second wife Olga, established themselves in Scottsdale and inspired up-and-coming architects with Taliesin Fellowships in both Wisconsin and Arizona through the Frank Lloyd Wright School of Architecture. Through his prolific seventy-year architectural career, Frank Lloyd Wright created over 1100 designs. About half of those were executed. His over 500 creations worldwide included museums, residences, apartment buildings, furniture, textiles, and more. With his sense of space in concert with embracing natural and spiritual environments, he created extraordinary masterpieces. The American Institute of Architects proclaimed Wright as the "greatest American architect of all time." Considering the breadth of his creations from the Guggenheim Museum, to Fallingwater to the Johnson Administration Building, and the Robie House, it's understandable why Frank Lloyd Wright's timeless legacy still stands so prominently.
In the Wimbledon final, Bjorn Borg and John McEnroe battled out over five tempestuous sets in 1980
Mickey Mantle hits his 500th Home Run as aired on WPIX-TV - May 14, 1967
DID YOU KNOW ? The New York Yankees signed Mickey Mantle to a minor-league contract in 1949, the day he graduated high school. He was paid $400 for the remainder of the season and a $1,100 signing bonus. A Yankee for his entire career, among Mantle's many accomplishments are all-time World Series records for home runs (18), runs scored (42), and runs batted in (40). He once hit a ball left-handed that cleared the right-field roof at Tiger Stadium in Detroit estimated to have traveled 643 feet. In 1956, Mantle won the Triple Crown, leading the majors with a .353 batting average, 52 HR and 130 RBI on the way to his first of three MVP awards.
Song of the Day
The Beatles | Don't Let Me Down
A Look Back At The Flying Nun Television Show starring Sally Field
Sally Field starring as Sister Bertrille, real name Elsie Ethrington, a nun who only weighs 90 pounds, allowing her to fly while wearing her cornette and when the wind is right.
Explore America
New York City - St. Patrick's Cathederal
TV Show of the Day
All In The Family - Season 2 Episode 21 - Sammy's Visit
ALL IN THE FAMILY Debuted on January 12, 1971 This was a groundbreaking show. All In The Family became one of the most influential comedies in television history and made an immediate impact on the entire television industry. It pioneered a whole new brand of realistic, frank and hard-hitting satire based on the real world. The sitcom revolves around blue-collar worker Archie Bunker and his family. Bigoted, opinionated and uneducated, Archie makes no bones about his racial and political views, which are borne out of every negative stereotype imaginable. His "better half," his wife Edith, who he not-too-affectionately refers to as "Dingbat," is ditzy and subservient, but her sweetness and good heart provide a perfect balance for the harsh character of Archie. Also residing in the Bunker house are Archie's daughter Gloria and her college student/husband Michael. Starring Carroll O'Connor, Jean Stapleton, Sally Struthers, and Rob Reiner
The Band & Bob Dylan perform Baby Let Me Follow You Down
1968 Summer Olympics - Mexico City - High Jump Final (Fosbury Wins Gold)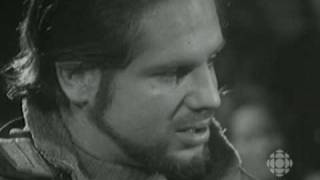 Interview of the Day
Hunter S. Thompson meets a Hell's Angel in 1967
Cesar Chavez: Mini Biography
A Conversation with Carole King at the JFK Presidential Library and Museum in Boston
Singer – Songwriter, Carole King At the age of 18, Carole King had her first chart topper as a songwriter with 'Will You Love Me Tomorrow', co-written with Gerry Goffin, the two eventually married and divorced. Over the years, the two wrote dozens of popular songs for a variety of singers, many of which became standards in American popular culture. In 1997, King co-wrote 'The Reason' for Celine Dion, a hit of epic proportions. Though she was born in February of 1942, Carole King did not become successful as a performer until the 1970s. Like many musicians before her, King experienced disappointment with the release of her first album, entitled 'Writer.' Her redemption, however, came with the album 'Tapestry' which topped the U.S. charts for 15 weeks in 1971 and was one of the longest running chart toppers until the record was broken by Whitney Houston. King's catalog includes 25 solo albums. Most recently, she and James Taylor created and released 'Live at the Troubadour', a very successful collaboration that sold in excess of 600,000 copies. Over the years King has been inducted into the Rock & Roll Hall of fame, the Songwriters Hall of fame and been awarded four Grammy's.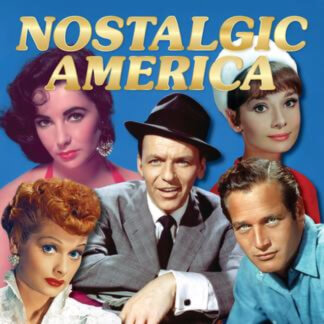 Collectible Editions
You have a choice of three versions of our collectible edition to select from. 52-pages, 100-pages (special oversized edition) and our 104-page version (hard cover). Enjoy your stroll down memory lane!
Learn More »
---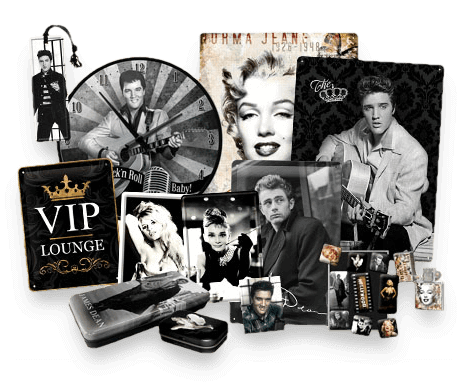 Nostalgic Gifts...
Looking to get someone a piece of history that they'll love? Check out our hand-picked suggestions for the best memorabilia and nostalgic themed items at Amazon.com!
Visit Our Store »
Looking for More?
Fret not, we've got more! Pick a category below to see what we've got.