September 20, 1973
Today In History
Billie Jean King faced off against Bobby Riggs in an exhibition match dubbed the "Battle of the Sexes"
Remember When
The Man Who Saved the Kentucky Derby - The "polite" gentleman - Matt Winn
As a teenager in 1875, Matt Winn saw the race from an infield seat on his father's grocery wagon. In 1886 he bought his first pari-mutual ticket and won. By the early 1890s Churchill Downs was in financial trouble. A full house on Derby Day could not support the rest of the year. After the Spring Meet in 1902, Churchill Downs on its last legs was purchased by Winn and others. They raised $20,000 and the next Spring Meet was the first profitable in meet in Down's history. A year later Winn a devoted father of a large family took his biggest risk and became the GM of Churchill Downs. Such was his ethics, that from that day on he never placed a bet again. Racing became his life. He made Churchill Downs a community landmark with concerts and fairs and even grew potatoes in the infield during WW I. Winn commissioned the unique Gold Cup trophy for the winners in 1924 and welcomed technical innovation and the media who made the Derby "the greatest two minutes in sports". Winn passed away in the fall of 1949 capping a lifetime of devotion to his family, his home and his beloved race.
The 1969 UCLA Bruins basketball team
Song of the Day
The Beatles | early footage in 1963
Explore America
WILLIAMSPORT, PA - For the Little League World Series every August
TV Show of the Day
Quiz show Twenty-One - the episode between Herbert Stemple and Charles Van Doren that brought the quiz shows of the 1950s down
The Dirty Dozen - with Lee Marvin
Reggie Jackson broke in to the major leagues with the Kansas City As in 1967
Interview of the Day
Andy Warhol & Edie Sedgwick Interview (Merv Griffin Show 1965)
Born in 1928 in Pittsburgh, his original name was Andrew Warhola. After high school he studied commercial art at the Carnegie Institute of Technology in Pittsburgh and then in 1949 went to New York where he worked as an illustrator for magazines like Vogue and Harper's Bazaar. He soon became one of New York's most successful commercial illustrators. In 1952 Andy Warhol had his first one-man show exhibition at the Hugo Gallery in New York, and in 1956 he had an important group exhibition at the renowned Museum of Modern Art. In the sixties when he became a famous figure in the New York art scene he was painting daily objects of mass production like Campbell Soup cans and Coke bottles. He then started making silkscreen prints of famous personalities like Marilyn Monroe and Elizabeth Taylor. Andy Warhol removed the difference between fine arts and the commercial arts used for magazine illustrations, comic books, record albums and advertising campaigns. He once expressed his philosophy in one poignant sentence:
Coca Cola Turns 50 years old in 1936
Carole King in Concert | 1971 - 29 minutes
Singer – Songwriter, Carole King At the age of 18, Carole King had her first chart topper as a songwriter with 'Will You Love Me Tomorrow', co-written with Gerry Goffin, the two eventually married and divorced. Over the years, the two wrote dozens of popular songs for a variety of singers, many of which became standards in American popular culture. In 1997, King co-wrote 'The Reason' for Celine Dion, a hit of epic proportions. Though she was born in February of 1942, Carole King did not become successful as a performer until the 1970s. Like many musicians before her, King experienced disappointment with the release of her first album, entitled 'Writer.' Her redemption, however, came with the album 'Tapestry' which topped the U.S. charts for 15 weeks in 1971 and was one of the longest running chart toppers until the record was broken by Whitney Houston. King's catalog includes 25 solo albums. Most recently, she and James Taylor created and released 'Live at the Troubadour', a very successful collaboration that sold in excess of 600,000 copies. Over the years King has been inducted into the Rock & Roll Hall of fame, the Songwriters Hall of fame and been awarded four Grammy's.
Great Victories
Cassius Clay wins Olympic Gold
Ameche Scores - Colts Win
Finley Celebrates three consecutive World Series Championships
Bruce Jenner wins Olympic Gold in the Decathalon
McEnroe wins the US Open
Cassius Clay wins Olympic Gold
Ameche Scores - Colts Win
Finley Celebrates three consecutive World Series Championships
Bruce Jenner wins Olympic Gold in the Decathalon
McEnroe wins the US Open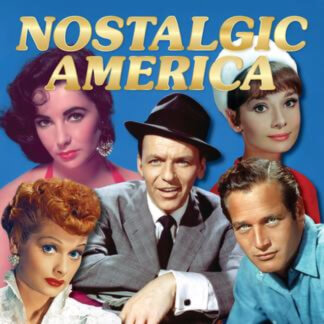 Collectible Editions
You have a choice of three versions of our collectible edition to select from. 52-pages, 100-pages (special oversized edition) and our 104-page version (hard cover). Enjoy your stroll down memory lane!
Learn More »
---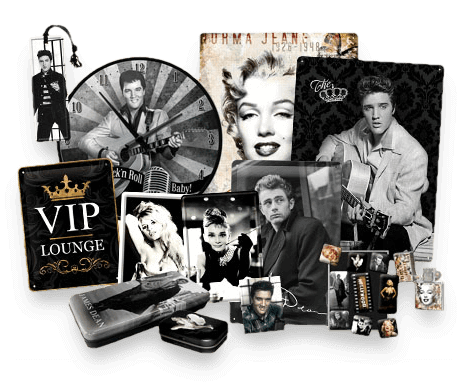 Nostalgic Gifts...
Looking to get someone a piece of history that they'll love? Check out our hand-picked suggestions for the best memorabilia and nostalgic themed items at our online store!
Visit Our Store »
Looking for More?
Fret not, we've got more! Pick a category below to see what we've got.