February 27, 1827
Today In History
New Orleans held its first Mardi Gras celebration
On this day in 1827, a group of masked and costumed students dance through the streets of New Orleans, Louisiana, marking the beginning of the city's famous Mardi Gras celebrations. The celebration of Carnival or the weeks between Twelfth Night on January 6 and Ash Wednesday, the beginning of the Christian period of Lent–spread from Rome across Europe and later to the Americas. Nowhere in the United States is Carnival celebrated as grandly as in New Orleans, famous for its over-the-top parades and parties for Mardi Gras or Fat Tuesday, the last day of the Carnival season. Though early French settlers brought the tradition of Mardi Gras to Louisiana at the end of the 17th century, Spanish governors of the province later banned the celebrations. After Louisiana became part of the United States in 1803, New Orleanians managed to convince the city council to lift the ban on wearing masks and partying in the streets. The city's new Mardi Gras tradition began in 1827 when the group of students, inspired by their experiences studying in Paris, donned masks and jester costumes and staged their own Fat Tuesday festivities.
Remember When
Ten Iconic American Businesses
Reds outfielder Pete Rose plows into Ray Fosse to score the winning run in the 12th inning of the 1970 All-Star Game
Classic Hollywood Beauties
Angie Dickinson
Angelina Jolie
Ava Gardner
Lucille Ball
Jane Russell
Angie Dickinson
Angelina Jolie
Ava Gardner
Lucille Ball
Jane Russell
TV Show of the Day
Doris Day appears on "What's My Line?" Television show
Singer, Film Star and Animal Lover… Doris Mary Ann Kappelhoff was born on April 3rd, 1924. She would later come to be known as Doris Day, a singer and actress who won over the American public, and then the world. As a singer, Day released 29 albums, with many of the songs spending time in the Top 40 (a total for 460 weeks on the charts). Day's singing career has earned her a Grammy Lifetime Achievement Award and a Legend Award from the Society of Singers. Day had a long lasting relationship with Colombia Records from 1947-1967. Although her musical accolades are impressive, Doris Day went on to become a darling of the silver screen with appearances in 39 films, including 'Pillow Talk'. She is the top-ranking female box office star of all time and ranks sixth out of the top 10 performers when we include men and women. Adding to her list, Day has received a lifetime achievement award from the Los Angeles Film Critics Association and was awarded the Cecil B. DeMille Award for lifetime achievement in motion pictures in 1989. Day demonstrated her commitment to animal rights in 1971 when she co-founded 'Actors and Others for Animals'. Years later, she started non-profit organizations called 'The Doris Day Animal Foundation' and 'The Doris Day Animal League'. Today, though long retired from music and film, she continues to support animal rights. In 2004, Day was acknowledged by President George W. Bush in recognition of her distinguished service to the country with the Presidential Medal of Freedom.
The cast of Hair the musical on Broadway sing Aquarius and Let the sunshine in on the David Letterman TV Show
Walt "Clyde" Frazier the ultimate team leader of the New York Knicks led them to two Championships in 1970 and 1973
Great Golf Moments
Bobby Jones
Byron Nelson
Bobby Jones and Gene Sarazen
Lee Trevino
Jack Nicklaus
Bobby Jones
Byron Nelson
Bobby Jones and Gene Sarazen
Lee Trevino
Jack Nicklaus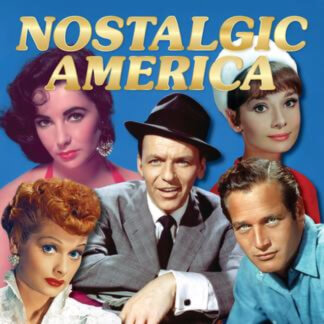 Collectible Editions
You have a choice of three versions of our collectible edition to select from. 52-pages, 100-pages (special oversized edition) and our 104-page version (hard cover). Enjoy your stroll down memory lane!
Learn More »
Looking for More?
Fret not, we've got more! Pick a category below to see what we've got.