June 28, 1971
Today In History
Fillmore East closes in New York City
Remember When
Atlanta Braves become America's Team in 1982 due to WTBS cable Television
Evel Knievel - The True Story
Born Robert Craig Knievel, he changed his name to suit his personality and dangerous profession. Evel Kneivel was an American daredevil, entertainer, and international icon. Getting his start as the leader of a motorcycle stunt troupe called "Evel Kneivel's Motorcycle Daredevils" in the 1960's, Kneivel went out on his own, becoming famous for his death-defying motorcycle stunts. Between 1965-1980, Kneivel attempted over 75 spectacular ramp-to-ramp jumps, leaping his motorcycle over dangerous obstacles like snakes, sharks, and Greyhound buses. While his successful jumps were exciting to his thrill-seeking fans, his failed attempts and crashes were also record setting. The Guinness Book of World Records gave Evel Kneivel the distinction of surviving the 'most broken bones in a lifetime'. On New Year's Eve, 1967, crowds gathered to witness Kneivel's motorcycle jump over the fountains of Caesars Palace in Las Vegas, which earned him recognition worldwide and a great amount of broken bones. The riskier the stunts, the more his legendary popularity grew. Grabbing the attention of millions of fans, Kevel attempted increasingly dangerous jumps including a famous failed try to jump across Idaho's Snake River Canyon in 1974 in a rocket powered motorcycle. A great showman with a sense of style often compared to Elvis Presley, Evel Kneivel was known for his spectacular red, white and blue leather jumpsuits. The image of watching Kneivel roar his motorcycle up a ramp and catapult over impressive obstacles including 20 parked cars, earned him recognition as 'America's Daredevil' - an international icon and a folk hero for the ages. Knievel was inducted into the Motorcycle Hall of Fame in 1999.
Song of the Day
Tony Bennett | Rags to Riches
LAUGH-IN Television Show | a variety of skits |
Explore America
Go to a Saturday Afternoon Matinee at your local movie theater
TV Show of the Day
The Donna Reed Show - Episode: Dad Drops By
Disco Demolition Night at Comiskey Park in Chicago 1979
Disco Demolition Night WLUP 'The Loop' radio station and Disc Jockey Steve Dahl sponsored an anti-disco promotion at Comiskey Park in Chicago on July 12, 1979. The event, held between games of a doubleheader between the Chicago White Sox and the Detroit Tigers, allowed fans to attend the games for 98 cents along with an unwanted record. The records were piled up and destroyed and a near riot ensued with fans on the field. The White Sox were forced to forfeit the second game due to unsafe playing conditions.
Interview of the Day
An October 1960 installment of NBC-TV's "Meet The Press" The guest -- Senator John F. Kennedy D-Mass.
A commercial version of a smiley face with the word "THANKS" and was introduced in 1919 and applied as a sticker on invoices and issued by the Buffalo Steam Roller Company in Buffalo New York.
Per the Smithsonian, the smiley face as we know it today was created by Harvey Ross Ball, an American graphic artist. In 1963, Harvey Ball was employed by State Mutual Life Assurance Company of Worcester, Massachusetts (now known as Hanover Insurance) to create a happy face to raise the morale of the employees. Ball created the design in ten minutes and was paid $45. His rendition, with bright yellow background, dark oval eyes, full smile and creases at the sides of the mouth, was imprinted on more than fifty million buttons and was familiar around the world. The design is so simple that it is certain that similar versions were produced before 1963, including those cited above. However, Ball's rendition, as described here, has become the most iconic version. In 1967, Seattle graphic artist George Tenagi drew his own version at the request of advertising agent, David Stern. Tenagi's design was used in an advertising campaign for Seattle-based University Federal Savings & Loan. The ad campaign was inspired by Charles Strouse' lyrics in Put on a Happy Face from the musical Bye Bye Birdie. Stern, the man behind this campaign, incorporated the Happy Face in his run for Seattle Mayor in 1993.
NBC Television 1975-1976 Fall Preview
Ted Williams - The Splendid Splinter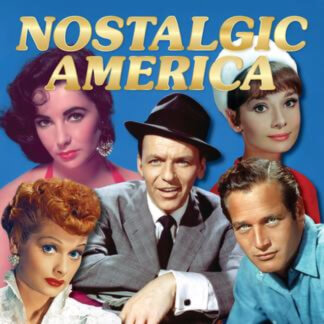 Collectible Editions
You have a choice of three versions of our collectible edition to select from. 52-pages, 100-pages (special oversized edition) and our 104-page version (hard cover). Enjoy your stroll down memory lane!
Learn More »
---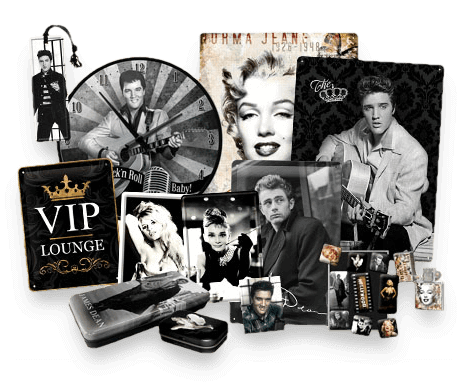 Nostalgic Gifts...
Looking to get someone a piece of history that they'll love? Check out our hand-picked suggestions for the best memorabilia and nostalgic themed items at Amazon.com!
Visit Our Store »
Looking for More?
Fret not, we've got more! Pick a category below to see what we've got.