July 11, 1966
Today In History
The Newlywed TV Shows debuts on ABC
Remember When
Green Berets share special bond with JFK
Arthur Ashe: More Than a Champion
The Oakland Raiders 1970's defense
TV Show of the Day
The Rolling Stones appear on The Mike Douglas Show in 1964
Remember Welcome Back, Kotter
WELCOME BACK, KOTTER September 9, 1975 to June 8, 1979 on ABC The show was based on Gabe Kotter who was a founding member of the Sweathogs when he was a student at Buchanan and who is now returning to teach the same remedial classes in which he was a student in. The show brought attention to Brooklyn being "The 4th Largest City in America". The theme song, "Welcome Back", was written and recorded by former Lovin' Spoonful John Sebastian and became a #1 hit in the spring of 1976. Gabe Kaplan starred as Gabe Kotter, with John Travolta as Vincent "Vinnie" Barbarino. The other student characters were named Arnold Horshack, Freddie "Boom Boom" Washington, and Juan Luis Pedro Philippo DeHuevos Epstein.
1969-1970 NBA Playoff Highlights
Interview of the Day
Groucho Marx is interviewed by Dick Cavett in 1969
Levittown - Planned community on Long Island, New York
The building firm Levitt & Sons, Inc. was founded by Abraham Levitt and his two sons William and Alfred. They developed Levittown on Long Island in 1947. William spearheaded the project and is considered the father of modern suburbia. He developed an expertise while in the Navy for mass-producing buildings for military housing using uniform and interchangeable parts. His architect-brother, Alfred, designed a small ranch style house on one floor with a concrete slab. The planned 2,000 home rental community was a hit with returning GIs and their young families and half of the properties were rented within two days of the community being announced on May 7, 1947. The houses were constructed at a rate of 30 houses a day by July 1948. The project expanded to include thousands more homes with schools, community services and postal delivery. With the full support of the FHA, houses were being sold for $ 7,990. with 30-year mortgages, no down payment required, and monthly costs the same as rentals. Unfortunately, Levittown would also become a symbol of racial segregation, consistent with government housing policies of the time who allowed developers to justify segregation within public housing. Non-whites were prohibited from purchasing or renting until the 1960s.
They were the BEST in their Time
Wayne Gretzky
Herschel Walker
Mary Lou Retton
Mark Spitz
Bart Starr
Wayne Gretzky
Herschel Walker
Mary Lou Retton
Mark Spitz
Bart Starr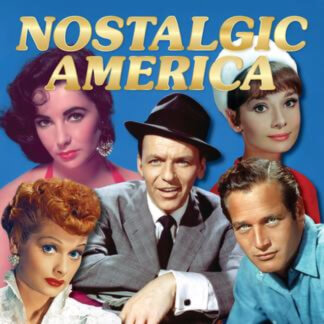 Collectible Editions
You have a choice of three versions of our collectible edition to select from. 52-pages, 100-pages (special oversized edition) and our 104-page version (hard cover). Enjoy your stroll down memory lane!
Learn More »
Looking for More?
Fret not, we've got more! Pick a category below to see what we've got.