May 23, 1928
Today In History
BORN TODAY - Rosemary Clooney
Rosemary Clooney May 23, 1928 – June 29, 2002 was an American popular music singer. She came to prominence in the early 1950s with the novelty hit "Come On-a My House", which was followed by other pop numbers such as "Botch-a-Me", "Mambo Italiano", "Tenderly", "Half as Much", "Hey There" and "This Ole House". She also had success as a jazz vocalist. Clooney's career languished in the 1960s, partly due to problems related to depression and drug addiction, but revived in 1977, when her White Christmas co-star Bing Crosby asked her to appear with him at a show marking his 50th anniversary in show business. She continued recording until her death in 2002.
Remember When
USA's Bob Beamon breaks the world record in the long jump by nearly two feet during the 1968 Mexico City Olympic Games
Bob Beamon (United States) made headlines with what Sports Illustrated magazine claims as one of the five greatest sports moments of the 20th century. Known as an erratic jumper, Beamon tore down the runway, and jumped 29 ft. 2-1/2 in. shattering the existing record by 21-3/4 in. and became the first person to reach both 28 and 29 feet.
Take a Tour of Fenway Park! Over 100 Years of History
Casablanca - starring Bogart and Bergman
TV Show of the Day
The Many Loves of Dobie Gillis. Rose Marie guest stars as a waitress - The episode originally aired April 12, 1960
Remember the Wonder Years Wins Best TV Series Musical or Comedy | Golden Globes 1989
"The Wonder Years" tracks life in the turbulent late 1960s and early '70s through the eyes of the increasingly less innocent Kevin Arnold. Narrated by an adult Kevin, the show follows him as he faces first love and the obstacles of life with best friend Paul.
Cy Young won a record 511 games in his career - The # 1 Most Unbreakable Baseball Record - by sports historian Ken Siegel
Top Ten Most Unbreakable Baseball Records by sports historian Ken Siegel Baseball is the sport in which statistics and records are the most cherished. As such, it is always fun to think about what records may be broken, and by whom. However, certain records may never be broken. Here is my top ten list of baseball records I believe may never be broken: 10. Yankees' 5 Consecutive World Series Titles – Nowadays it is difficult for a team to even repeat once. There hasn't been a back-to-back champion in 14 years and no team has won more than 3 in a row since this record holding Yankee team won 5 straight from 1949-1953. For a team to break this record, they'd have to win 6 World Series in a row, and teams don't stay together as long in the modern era of free agency. 9. Nolan Ryan's 5,714 Career Strikeouts – To break this record, a pitcher would have to average over 300 strikeouts for 19 seasons. Recent trends in pitching are such that younger pitchers have innings limits and teams have all sorts of bullpen specialists that limit how far into games the starters go. Such trends make this record all the more unbreakable. No one else in major league history has surpassed 5,000 strikeouts. 8. Joe DiMaggio's 56 Game Hitting Streak – Since DiMaggio's famous streak in 1941, only one other player has had a streak over 40 games (Pete Rose – 44 games in 1978). So, this record has rarely been seriously challenged in the 73 years it has stood. 7. Hack Wilson's 191 RBIs – Hack Wilson's 191 RBIs in 1930 is a single season record that has not been challenged in generations. No player since World War II has had more than 165 RBIs. Typically, the single season leader in today's game ranges from 120 to 150 rbis, making 191 seemingly impossible to approach. 6. Cal Ripken's 2,632 Consecutive Games Played – This record equates to playing all 162 games for more than 16 seasons. With all the travel, and day games after night games, and of course, the risks of any type of injury sabotaging this type of streak, it is very unlikely we'll ever see such a streak again. Other than Lou Gehrig, no player in baseball history has even had a streak that reached half of Ripken's total. 5. Johnny Vander Meer's Consecutive No-Hitters – Vander Meer pitched two consecutive no-hitters for the Cincinnati Reds in 1938. He is the only pitcher in major league history to accomplish this feat. A pitcher would have to throw three straight no-hitters to break this record, which is extremely unlikely considering the difficulty of throwing just one no-no. 4. Nap Lajoie's .426 Batting Average – Nap Lajoie holds the highest single season batting average in the modern era of major league baseball, which is considered to be from 1900 onward. Lajoie batted .426 in 1901. Considering that no player has hit at least .400 in 73 years (Ted Williams hit .406 in 1941), it is very unlikely that anyone will approach Lajoie's .426 mark ever again. 3. Connie Mack Manages Same Team for 50 Seasons – Mack managed the Philadelphia Athletics from 1901 – 1950. Of course it helped that he owned the team also. But who will ever come close to surpassing this mark of managerial longevity? Today, the longest tenured manager with the same team is Mike Scioscia, in his 15th season with the Angels, still 35 years short of Mack's record. 2. Jack Chesbro Wins 41 Games in a Season – Similar to Nap Lajoie's record above, this record is based on the modern era of baseball starting in 1900. Chesbro won 41 games for the New York Highlanders in 1904, compiling a record of 41-12. Since 1935, only Denny McLain has won at least 30 games (he won 31 in 1968) and since McLain, no one has won more than 27 games in a season. So, this record hasn't been seriously challenged, nor is it likely to ever be challenged again. 1. Cy Young's 511 Career Wins – A pitcher would have to win an average of over 20 games per season for 25 years to challenge this record. Only one pitcher in the history of the sport is even within 100 wins of Cy Young's mark (Walter Johnson is 94 wins short at 417 for his career). The closest anyone has come in the past generation was Greg Maddox, who retired with 355 wins, still 156 victories short despite being one of the greatest pitchers of his time. Quite simply, no one will ever approach this total again. Do you agree with my rankings? Please let me know at ksiegel@nostalgicamerica.com
Scenes Around America
Workers Heading home after their shift
Busy Weekend at the Beach - Coney Island
Enjoying the rides
Always fun at the slots
Hanging out at the local pizzeria
Workers Heading home after their shift
Busy Weekend at the Beach - Coney Island
Enjoying the rides
Always fun at the slots
Hanging out at the local pizzeria
Classic Yankee Images
Whitey Ford
Bobby Murcer
Yankee Stadium in the 1920s
Yogi Berra
The Mick
Whitey Ford
Bobby Murcer
Yankee Stadium in the 1920s
Yogi Berra
The Mick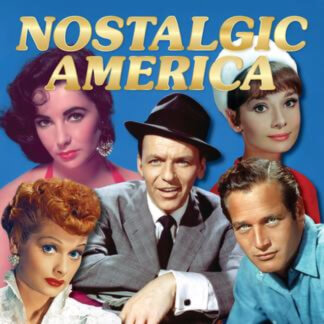 Collectible Editions
You have a choice of three versions of our collectible edition to select from. 52-pages, 100-pages (special oversized edition) and our 104-page version (hard cover). Enjoy your stroll down memory lane!
Learn More »
Looking for More?
Fret not, we've got more! Pick a category below to see what we've got.