Photo of the Day
NASA - PREPARING FOR A LAUNCH
Americana
Dick Clark appears on the television show This Is Your Life
American Bandstand with Dick Clark Philadelphia, PA Premiers locally on July 9, 1956 American Bandstand announced that clean-cut 26 -year old Dick Clark will become the new host. Locally produced now, it will soon air it's first national show in 1957. The regulars on Bandstand, Kenny Rossi, Arlene Sullivan, Bunny Gibson, Eddie Kelly, Pat Molittieri, Carmen Jimenz, and Joyce Shafer are not paid actors or dancers. They are real kids from Philly, and if you watch every day, you can tell who is breaking up and who is making up.
Childhood Memories, 1960's & 70's
The NY Central and Hudson River R.R. station
Documentary of the Day
Nixon in China - A compilation of audiovisual materials from the collections of the Richard Nixon Presidential Library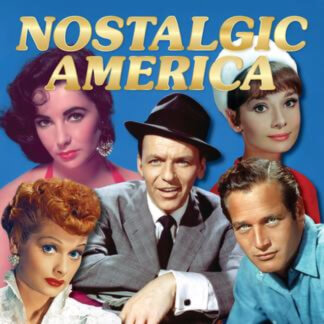 Collectible Editions
You have a choice of three versions of our collectible edition to select from. 52-pages, 100-pages (special oversized edition) and our 104-page version (hard cover). Enjoy your stroll down memory lane!
Learn More »
Looking for More?
Fret not, we've got more! Pick a category below to see what we've got.