Clip of the Day
The Boston Globe presents a look at the Boston Marathon since 1899 featuring Randy Newman's song "I'll be home.
Americana
Remembering Bob Hope
Born Leslie Townes Hope on May 29, 1903, Bob Hope was an English-born American star. His media career included Vaudeville, Broadway, TV, Radio and movies. Hope was, perhaps, best known for his dedication to United Service Organizations (USO) entertaining American military personnel during 57 overseas tours between 1942 and 1988. In 1996, the U.S. Congress Named Hope the "first and only honorary veteran of the U.S. armed forces." During a career that lasted over sixty years, Bob Hope appeared in over 70 films including a series of 'Road' movies with Dorothy Lamour and Bing Crosby. After a long happy life, Bob hope passed away on July 27, 2003 at the age of 100, but his memory and spirit continue to live on.
When America was Great - 1890 to 1910 - classic scenes
Memories of 1978 ? Where Were You ?
Explore America
Radio City Music Hall Christmas Spectacular Highlights with the Rockettes
When the stock market crashed in 1929, John D. Rockefeller, Jr. held a $91 million, 24-year lease on a piece of midtown Manhattan property known as "the speakeasy belt." He planned to gentrify the neighborhood by building a new Metropolitan Opera House on the site but his plans were dashed by the failing economy. He then partnered with Radio Corporation of America, a young company whose NBC radio programs were attracting huge audiences and whose RKO studios were producing popular motion pictures. A third partner was impresario S.L. "Roxy" Rothafel who had earned a reputation as a theatrical genius by employing an innovative combination of vaudeville, movies, and razzle-dazzle decor to revive struggling theatres across America. Together, they all realized a fantastic dream. RCA head David Sarnoff dubbed "Radio City Music Hall", the palace for the people.
Saturday Mornings - The Best!
CLASSIC NEW YORK CITY SCENES
5th Avenue and 42nd Street
Macy's Expands
Mullberry Street
Delancey Street
5th Avenue
5th Avenue and 42nd Street
Macy's Expands
Mullberry Street
Delancey Street
5th Avenue
Documentary of the Day
Olympic National Park - America's National Parks - Short National Geographic Documentary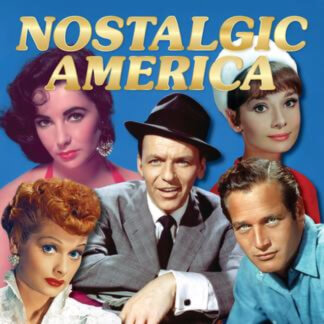 Collectible Editions
You have a choice of three versions of our collectible edition to select from. 52-pages, 100-pages (special oversized edition) and our 104-page version (hard cover). Enjoy your stroll down memory lane!
Learn More »
Looking for More?
Fret not, we've got more! Pick a category below to see what we've got.