Photo of the Day
Elizabeth Taylor and Lassie
Entertainment
Remembering | Conan O'Brien interviewing Siskel and Ebert | February 2, 1997
The Greatest Movie Critics in history | Gene Siskel and Roger Ebert offer movie reviews and criticism, as well as other film-related features. Each film is given a "thumbs up" or "thumbs down" by each, indicating whether it is a good or bad movie. The first episode aired September 13, 1986 and the final episode aired August 0, 2010.
ELVIS PRESLEY - LIVE 1968 - "One Night With You"
Mutiny On The Bounty | 1935 | starring Clark Gable
First mate Fletcher Christian played by Clark Gable leads a revolt against his sadistic commander, Captain Bligh (Charles Laughton), in this classic seafaring adventure, based on Nordoff and Hall's novelization of the real-life 1788 mutiny. Winner of the 1935 Best Picture Academy Award - Directed by Frank Lloyd - The Cast included: Spring Byington, Mamo Clark, Harry Cording, Alec Craig, Donald Crisp, Dudley Digges, Stanley Fields, Clark Gable, Mary Gordon, Charles Laughton, Robert Livingston, Doris Lloyd, Eddie Quillan, Franchot Tone, David Torrence, Douglas Walton, Ian Wolfe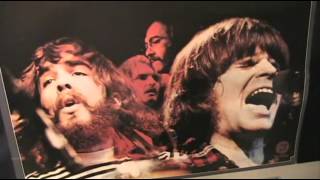 Credence Clearwater Revival | Proud Mary
Mr. Rogers & Captain Kangaroo
Fred Rogers and Bob Keeshan in 1970
View the scene that JR gets shot | One of the classic TV mysteries
Movie of the Day
The Way West - starring Kirk Douglas and Robert Mitchum - 1967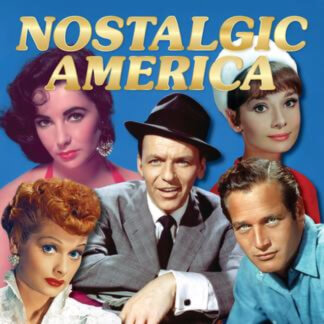 Collectible Editions
You have a choice of three versions of our collectible edition to select from. 52-pages, 100-pages (special oversized edition) and our 104-page version (hard cover). Enjoy your stroll down memory lane!
Learn More »
---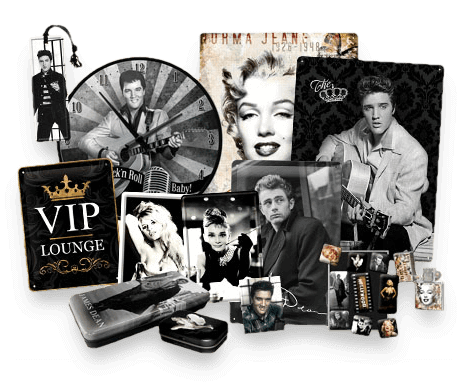 Nostalgic Gifts...
Looking to get someone a piece of history that they'll love? Check out our hand-picked suggestions for the best memorabilia and nostalgic themed items at Amazon.com!
Visit Our Store »
Looking for More?
Fret not, we've got more! Pick a category below to see what we've got.