Clip of the Day
"I could've been a contender. I could've been somebody" - From the movie On The Waterfront
Entertainment
Beatles appear on the Ed Sullivan Show on CBS - Sunday Night, February 9, 1964 - August 1987
The Beatles, the new British sensation, appeared on the Ed Sullivan Show last night. An estimated 73 million Americans, the largest viewership ever, tuned in to watch the band perform their hit songs All My Loving, Till There Was You, She Loves You, I Saw Her Standing There and I Want to Hold Your Hand. 50,000 ticket requests were made, but only 703 people were granted admission to the small theater in the heart of New York City. America came to a standstill. Police from several cities reported that the crime rate in their cities dropped dramatically during the show's broadcast time.
Traffic - Full Concert - 1994
The Carol Burnett Show | 200 sketches
Movie of the Day
Movie - Lassie's Great Adventure - 1963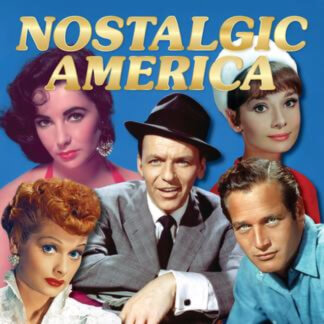 Collectible Editions
You have a choice of three versions of our collectible edition to select from. 52-pages, 100-pages (special oversized edition) and our 104-page version (hard cover). Enjoy your stroll down memory lane!
Learn More »
Looking for More?
Fret not, we've got more! Pick a category below to see what we've got.