Clip of the Day
Jethro Tull performing Aqualung Live in 1977
Entertainment
Classic Baseball Movie - The Natural starring Robert Redford
Bob Dylan and The Band - The Basement Tapes - The Legendary Tales
Danny Thomas
He was born Amos Yahkoob Kairouz on January 6, 1912 in Deerfield, Michigan. One of nine children born to Lebanese immigrants, he found fame and success creating his entertaining persona by combining two of his brother's names to become Danny Thomas. The Make Room for Daddy star began his career as a nightclub comedian who could carry a tune. Thomas later had roles on network radio programs co-starring opposite Don Ameche as well as Tallulah Bankhead. He starred in the film I'll See You In My Dreams with Doris Day. His greatest success and recognition was on television, starring from 1953 -1965 in Make Room For Daddy (later called The Danny Thomas Show). Thomas was a successful television producer. With partners, he produced The Dick Van Dyke Show, The Andy Griffith Show, and The Mod Squad. In addition, because of his popularity, he was a commercial spokesman for products like Maxwell House for many years. Beyond his television identity, Danny Thomas promised to do something positive to help others with his fame. He and his wife Rose Marie worked tirelessly in establishing the St. Jude Children's Research Hospital in Memphis, TN in 1962. Committed to the mission to find cures to save children from diseases, St. Jude has been responsible for research that has led to key medical discoveries that have saved lives worldwide for generations. In 1983, President Ronald Reagan presented Danny Thomas with a Congressional Gold Medal honoring him for his work with St. Jude's Children's Research Hospital. When he died on February 6, 1991 at the age of 79, Danny Thomas left behind his family, a legion of fans across generations, and a legacy through St. Jude's that continues.
Movie of the Day
In His Life | The John Lennon Story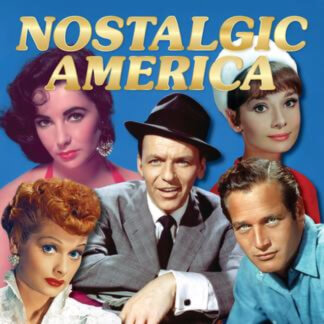 Collectible Editions
You have a choice of three versions of our collectible edition to select from. 52-pages, 100-pages (special oversized edition) and our 104-page version (hard cover). Enjoy your stroll down memory lane!
Learn More »
Looking for More?
Fret not, we've got more! Pick a category below to see what we've got.