Clip of the Day
The Flintstones
Entertainment
Crosby, Stills & Nash perform the song Southern Cross
Charlies Angels | 1976 to 1981 ABC TV series
Charlie's Angels is a crime drama television series that aired from September 22, 1976 to June 24, 1981, producing five seasons and 110 episodes. It plots the adventures of three women working in a private detective agency in Los Angeles, California, and initially starred Kate Jackson, Farrah Fawcett, and Jaclyn Smith in the leading roles, with David Doyle co-starring as a sidekick to the three women and John Forsythe providing the voice of their boss. Later additions to the cast were Cheryl Ladd, Shelley Hack, and Tanya Roberts.
The Endless Summer Movie Poster
Top TV Shows of the 1970s
Remembering Dr. Kildare | starring Richard Chamberlain
A TV series from 1961 - 1966. Richard Chamberlain plays the role that rocketed him to fame and made him a teen idol. The story of a young intern in a large metropolitan hospital trying to learn his profession, deal with the problems of his patients, and win the respect of the senior doctor in his specialty, internal medicine.
Cream performs Sunshine Of Your Love live at Royal Albert Hall, London in 1968
Movie of the Day
MOVIE - Rock a Bye Baby - starring Jerry Lewis and Dean Martin - 1958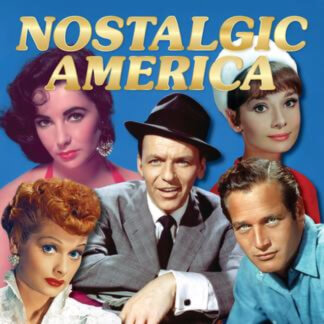 Collectible Editions
You have a choice of three versions of our collectible edition to select from. 52-pages, 100-pages (special oversized edition) and our 104-page version (hard cover). Enjoy your stroll down memory lane!
Learn More »
Looking for More?
Fret not, we've got more! Pick a category below to see what we've got.