Clip of the Day
Bee Gees performing How Deep Is Your Love in 1977
The Bee Gees Musical Group - A singing trio of brothers, Barry, Robin and Maurice Gibb, the three co-wrote most of their own hits. The bands record sales totaled more than 200 million, making them one of the best-selling music artists of all time. Inducted into the Rock and Roll Hall of Fame; their citation states " Only Elvis Presley, The Beatles, Michael Jackson, Garth Brooks and Paul McCartney have outsold the Bee Gees". They were proclaimed as being "The Most Significant New Talent of 1967" and an immediate comparison to The Beatles.
Entertainment
Remember The Ten Commandments | Movie Trailer
The Ten Commandments is a 1956 American epic film produced and directed by Cecil B. DeMille. It dramatizes the biblical story of the life of Moses, an adopted Egyptian prince who becomes the deliverer of his real brethren, the enslaved Hebrews, and therefore leads the Exodus to Mount Sinai, where he receives, from God, the Ten Commandments. It stars Charlton Heston in the lead role, Yul Brynner as Rameses, Anne Baxter as Nefretiri, among others.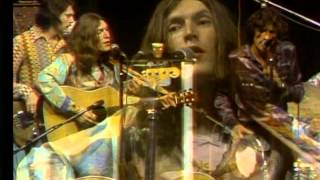 Classic Traffic | Santa Monica | 1972
Traffic was an English rock band, formed in Birmingham in April 1967 by Steve Winwood, Jim Capaldi, Chris Wood and Dave Mason.
Classic Baseball Movie - The Natural starring Robert Redford
Classic Hollywood
Shirley MacLaine
Adele Jergens
Angela Lansbury
Audrey Meadows
Barbra Streisand
Shirley MacLaine
Adele Jergens
Angela Lansbury
Audrey Meadows
Barbra Streisand
Movie of the Day
Movie - ''The Gang's All Here'' - starring Alice Faye, Carmen Miranda, Phil Baker, with music by The Benny Goodman orchestra - 1943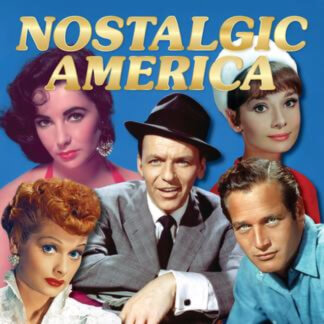 Collectible Editions
You have a choice of three versions of our collectible edition to select from. 52-pages, 100-pages (special oversized edition) and our 104-page version (hard cover). Enjoy your stroll down memory lane!
Learn More »
Looking for More?
Fret not, we've got more! Pick a category below to see what we've got.