Clip of the Day
CLASSIC MOVIE SCENE - From Pretty Woman - The Necklace Scene
Entertainment
Where have all the flowers gone performed by Peter Paul and Mary
Stevie Wonder performs t"Uptight" and "A Place In the Sun" in 1966
U.S. Army documentary about Sammy Davis Jr's performances in Vietnam in 1972
The resurrection of the Grateful Dead - more than two decades after Jerry Garcia's death
The Jetsons meet The Flintstones for the first time!
The Jetsons Television Show Debuted on ABC Television - September 1962 Hanna-Barbara decided to create a space-age futuristic version of the average family: The Jetsons. Following closely, it's success with the Flintstones this cartoon focused on the Jetson family. George Jetson was the bumbling-yet-kind hearted man who worked for Spacely Sprockets under the greedy and mean eye of Mr. Spacely. His wife, Jane, was a homebody who was a whiz around the house. Their two children, Elroy was a very intelligent and industrious inventor, and a normal little boy. Judy was cute and boy-crazy and a regular teeny bopper. If Jane ever needed help around the house, she could always count on Rosie, their wisecracking robot maid, to pull everyone through. And just like The Flintstones, the Jetsons had a biological dog named Astro. George's boss Spacely believed that George was a thorn on his side and threatened to fire him in almost every episode! But George always found a way to keep his job and his sanity.
Music Makers
BB King
The Boss
Captain and Tennelle
Sinatra
Sammy Davis Jr.
BB King
The Boss
Captain and Tennelle
Sinatra
Sammy Davis Jr.
Movie of the Day
Movie: The Pride of St. Louis - The story of Dizzy Dean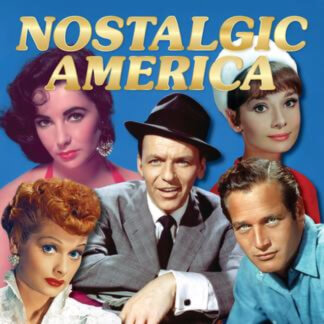 Collectible Editions
You have a choice of three versions of our collectible edition to select from. 52-pages, 100-pages (special oversized edition) and our 104-page version (hard cover). Enjoy your stroll down memory lane!
Learn More »
---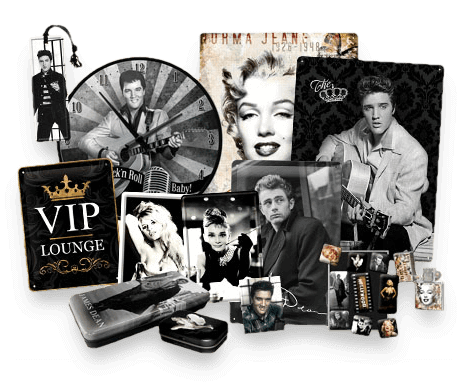 Nostalgic Gifts...
Looking to get someone a piece of history that they'll love? Check out our hand-picked suggestions for the best memorabilia and nostalgic themed items at our online store!
Visit Our Store »
Looking for More?
Fret not, we've got more! Pick a category below to see what we've got.