Clip of the Day
Mission Impossible TV Series Intro
Entertainment
One Flew Over the Cuckoo's Nest Movie starring Jack Nicholson
One Flew Over the Cuckoo's Nest 1975 Rather than spend his time in jail, McMurphy, played by Jack Nicholson convinces the guards that he's crazy enough to need psychiatric care and is sent to a hospital. His plan backfires when he is sent to a mental asylum. He fits in frighteningly well, and his different point of view actually begins to cause some of the patients to progress. He tries to liven the place up a bit by playing card games and basketball with his fellow inmates, but the head nurse Ratched played by Louise Fletcher becomes his personal cross to bear as his resistance to the hospital routine gets on her nerves.
AMAZING !! The Allman Brothers Band - One Way Out
A Song Is Born Movie released in 1948
A Song Is Born | 1948 Six years after Howard Hawks made "Ball of Fire" with Gary Cooper and Barbara Stanwyck, Producer Samuel Goldwyn engaged Hawks to make a new, musical version of the story, this time starring Danny Kaye and Virginia Mayo. Kaye plays Professor Hobart Frisbee, a naïve music scholar who, together with six other musicologists, is studying a strange new phenomenon known as jazz. If you like swing or JAZZ, you have got to see this! from left to right, Charlie Barnet, Tommy Dorsey, Benny Goodman, Louis Armstrong, and Lionel Hampton.
Animals - We Gotta Get Out Of This Place
A Conversation with Carole King at the JFK Presidential Library and Museum in Boston
Singer – Songwriter, Carole King At the age of 18, Carole King had her first chart topper as a songwriter with 'Will You Love Me Tomorrow', co-written with Gerry Goffin, the two eventually married and divorced. Over the years, the two wrote dozens of popular songs for a variety of singers, many of which became standards in American popular culture. In 1997, King co-wrote 'The Reason' for Celine Dion, a hit of epic proportions. Though she was born in February of 1942, Carole King did not become successful as a performer until the 1970s. Like many musicians before her, King experienced disappointment with the release of her first album, entitled 'Writer.' Her redemption, however, came with the album 'Tapestry' which topped the U.S. charts for 15 weeks in 1971 and was one of the longest running chart toppers until the record was broken by Whitney Houston. King's catalog includes 25 solo albums. Most recently, she and James Taylor created and released 'Live at the Troubadour', a very successful collaboration that sold in excess of 600,000 copies. Over the years King has been inducted into the Rock & Roll Hall of fame, the Songwriters Hall of fame and been awarded four Grammy's.
Stevie Wonder sings Superstition | in the studio in 1973
Great Entertainers
Linda Ronstadt
Bonnie Raitt
Sammy Davis Jr.
Frank Sinatra
Bobby Darin
Linda Ronstadt
Bonnie Raitt
Sammy Davis Jr.
Frank Sinatra
Bobby Darin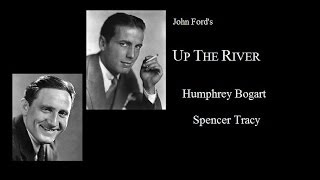 Movie of the Day
Movie - Up the River - directed by John Ford - starring Spencer Tracy and Humphrey Bogart in their feature film debuts - 1930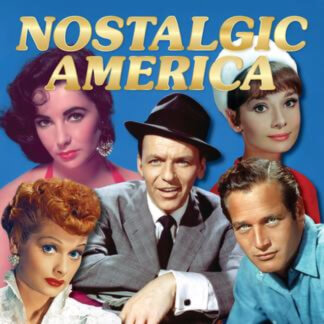 Collectible Editions
You have a choice of three versions of our collectible edition to select from. 52-pages, 100-pages (special oversized edition) and our 104-page version (hard cover). Enjoy your stroll down memory lane!
Learn More »
Looking for More?
Fret not, we've got more! Pick a category below to see what we've got.