Clip of the Day
The Incredible Hulk TV Series 1978
Entertainment
The Doors - Riders On The Storm - driving with Jim Morrison
Larry David | "Seinfeld" and "Curb Your Enthusiasm"
is awarded the WGA's 2010 Paddy Chayefsky Laurel Award for Television.
"Ohio" about the Kent State shootings of May 4, 1970 | Performed by Crosby, Stills, Nash & Young
The Original Faces live video from BBC Crown Jewels | Rod Stewart vocals | 1972
Remembering Henry Fonda was the 6th recipient of the AFI Life Achievement Award | 1978.
Henry Jaynes Fonda May 16, 1905 – August 12, 1982 was a celebrated American film and stage actor with a career spanning more than five decades. Fonda made his mark early as a Broadway actor, appearing in 1938 in plays performed in White Plains, New York, with Joan Tompkins. He made his Hollywood debut in 1935, and his career gained momentum after his Academy Award-nominated performance as Tom Joad in The Grapes of Wrath, a 1940 adaptation of John Steinbeck's novel about an Oklahoma family who moved west during the Dust Bowl. Throughout six decades in Hollywood, Fonda cultivated a strong, appealing screen image in such classics as The Ox-Bow Incident, Mister Roberts and 12 Angry Men. Later, Fonda moved both toward darker epics such as Sergio Leone's Once Upon a Time in the West and lighter roles in family comedies such as Yours, Mine and Ours with Lucille Ball, winning the Academy Award for Best Actor at the 54th Academy Awards for the movie On Golden Pond, his final film role. Fonda was the patriarch of a family of famous actors, including daughter Jane Fonda, son Peter Fonda, granddaughter Bridget Fonda, and grandson Troy Garity. His family and close friends called him "Hank". In 1999, he was named the sixth-Greatest Male Star of All Time by the American Film Institute.
Funny Shows
All in the Family
The Flying Nun
Mary Hartman Mary Hartman
Mister Ed
Laugh In
All in the Family
The Flying Nun
Mary Hartman Mary Hartman
Mister Ed
Laugh In
Movie of the Day
Good Times | starring Cher and Sonny Bono - 1969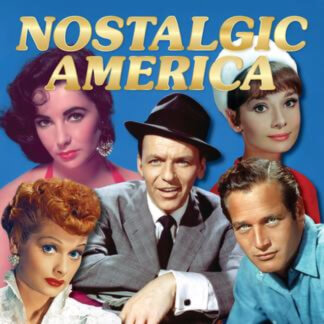 Collectible Editions
You have a choice of three versions of our collectible edition to select from. 52-pages, 100-pages (special oversized edition) and our 104-page version (hard cover). Enjoy your stroll down memory lane!
Learn More »
Looking for More?
Fret not, we've got more! Pick a category below to see what we've got.