Clip of the Day
Bing Crosby, Bob Hope, and Jimmy Durante celebrate the Hollywood Palace's anniversary with songs and humor
Entertainment
The cast of Happy Days on The Mike Douglas Show in 1974
Set in 1950s and 1960s Milwaukee, this series tells the story of the Cunningham family, father Howard, mother Marion, son Richie and daughter Joanie. Howard owns a hardware store, while Marion stays at home. Richie's best friends are Potsie and Ralph. Arthur "Fonzie" Fonzarelli is the local bad boy, riding a motorcycle and filling his days with fixing cars and dating girls.
The Allman Brothers Band with Duane perform | In Memory of Elizabeth Reed | Fillmore East | September 23, 1970
Remember Chico and The Man | starring Freddie Prinze
Chico and the Man is an American sitcom that aired on NBC for four seasons from September 13, 1974 to July 21, 1978. It stars Jack Albertson as Ed Brown 'the Man', the cantankerous owner of a run-down garage in an East Los Angeles barrio, and (until his suicide late in the third season) Freddie Prinze as Chico Rodriguez, an upbeat, optimistic young Chicano who comes in looking for a job. It was the first U.S. television series set in a Mexican-American neighborhood.
Jimi Hendrix performing The Star Spangled Banner Live at Woodstock 1969
WOODSTOCK ROCKS Bethel, New York August 15 – 17, 1969 The largest rock concert ever, arrived and left, and we will never be the same again. The police estimated that there were a million people on the road trying to get to the festival. Controlling the overwhelming crowd was next to impossible. The festival actually took place on Max Yasgur's farm about fifty miles away. Woodstock was the original location since that was where Bob Dylan was currently residing. There were no clear headliners; the lineup included: Crosby Stills Nash and Young, Creedence Clearwater Revival, The Band, Jefferson Airplane, The Grateful Dead, Janis Joplin, Santana, The Who, Joan Baez, Arlo Guthrie, Richie Havens, Sly and the Family Stone, Blood, Sweat and Tears, Sha-Na-Na, Joe Cocker, Jimi Hendrix, and many more. Jimi Hendrix's guitar solo of the "Star Spangled Banner" might be the most memorable musical event of the festival. Woodstock was a peaceful gathering for one million young citizens who were virtually left on their own and discovered the words Sharing, Helping, Consideration, and Respect. Thousands left the Woodstock event with a totally different outlook on life, and rock music moved to the forefront of American pop culture.
Steve Martin standup on The Smothers Brothers show | 1968
Stephen Glenn "Steve" Martin born August 14, 1945 is an American actor, comedian, writer, producer and musician. Martin came to public notice in the 1960s as a writer for the Smothers Brothers Comedy Hour, and later as a frequent guest on The Tonight Show. In the 1970s, Martin performed his offbeat, absurdist comedy routines before packed houses on national tours. Since the 1980s, having branched away from comedy, Martin has become a successful actor, as well as an author, playwright, pianist and banjo player, eventually earning him an Emmy, Grammy and American Comedy awards, among other honors.
Remember Welcome Back, Kotter
WELCOME BACK, KOTTER September 9, 1975 to June 8, 1979 on ABC The show was based on Gabe Kotter who was a founding member of the Sweathogs when he was a student at Buchanan and who is now returning to teach the same remedial classes in which he was a student in. The show brought attention to Brooklyn being "The 4th Largest City in America". The theme song, "Welcome Back", was written and recorded by former Lovin' Spoonful John Sebastian and became a #1 hit in the spring of 1976. Gabe Kaplan starred as Gabe Kotter, with John Travolta as Vincent "Vinnie" Barbarino. The other student characters were named Arnold Horshack, Freddie "Boom Boom" Washington, and Juan Luis Pedro Philippo DeHuevos Epstein.
Hollywood Stars
Bing Crosby
Cliff Robertson
Danny Kaye
Montgomery Clift
Dean Martin
Bing Crosby
Cliff Robertson
Danny Kaye
Montgomery Clift
Dean Martin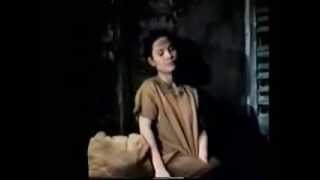 Movie of the Day
LIVE FROM BROADWAY - Miss Saigon: Last Performance - January 7, 2001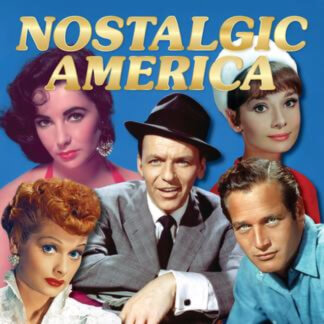 Collectible Editions
You have a choice of three versions of our collectible edition to select from. 52-pages, 100-pages (special oversized edition) and our 104-page version (hard cover). Enjoy your stroll down memory lane!
Learn More »
---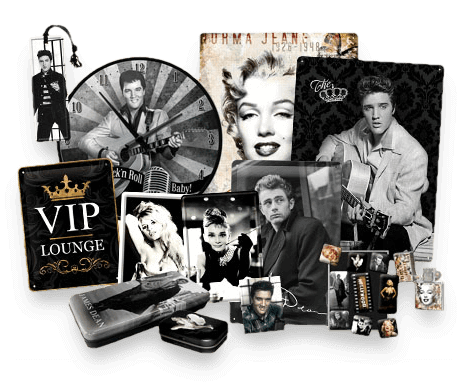 Nostalgic Gifts...
Looking to get someone a piece of history that they'll love? Check out our hand-picked suggestions for the best memorabilia and nostalgic themed items at Amazon.com!
Visit Our Store »
Looking for More?
Fret not, we've got more! Pick a category below to see what we've got.