Clip of the Day
Easy Rider - Introduction to the movie - Born to be wild!
Easy Rider 1969 This 1960s "road film" tells a tale of a search for freedom in a conformist and corrupt America, in the midst of paranoia, bigotry and violence. Released in the year of the Woodstock concert, and made in a year of two tragic assassinations (Robert Kennedy and Martin Luther King), the Vietnam War buildup and Nixon's election, the tone of this 'alternative' film is remarkably downbeat and bleak, reflecting the collapse of the idealistic 60s. Easy Rider, one of the first films of its kind, was a ritualistic experience and viewed as a reflection of the hopes of liberation and fears of the Establishment. Rather than traveling westward on horses as the frontiersmen did, the two modern-day cowboys travel eastward from Los Angeles - the end of the traditional frontier - on decorated Harley-Davidson choppers on an epic journey into the unknown for the 'American dream'. Peter Fonda and Dennis Hopper co-starred alongside Jack Nicholson.
Entertainment
Alfred Hitchcock discussing his new film PSYCHO with Robert Robinson
WOODY ALLEN ... ACTOR, DIRECTOR, and SCREENWRITER
WOODY ALLEN was born Allen Stewart Konigsberg on December 1, 1935, in Brooklyn, New York. At the age of 17 he legally changed his name to Heywood (Woody) Allen. Dropping out of New York University after receiving a failing grade in his filmmaking class, Allen began his career writing for television, most notably, for Sid Caesar's Your Show of Shows. Building on his 'neurotic New Yorker' persona, Woody Allen was a stand-up comedian who then created roles for himself in his plays and films, including What's New, Pussycat? in 1965 and his Broadway debut Don't Drink the Water, in 1966. He made his directorial debut in 1966 with What's Up, Tiger Lily? His career took off with Take the Money and Run in 1969, followed by Bananas, Everything You Always Wanted to Know About Sex (But Were Afraid to Ask), Play It Again, Sam and Sleeper. The 1977 Annie Hall movie starring Diane Keaton earned four Academy Awards including best screenplay, best picture, and best director. Hannah and Her Sisters starring Mia Farrow earned Allen another Oscar (best original screenplay) and broke box-office records. Woody Allen's great longtime career success has made him one of the most acclaimed, and recognized screenwriters, actors, directors, and comedians of his time.
Family and Friends
Alan Alda as a kid with his Dad Robert
Barbra with Redford on the streets of NYC
Brando and Judy Garland
Alan Alda as a kid with his Dad Robert
Barbra with Redford on the streets of NYC
Brando and Judy Garland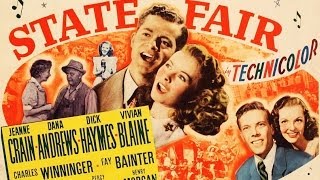 Movie of the Day
MOVIE: Rodgers and Hammerstein's State Fair - Musical - 1945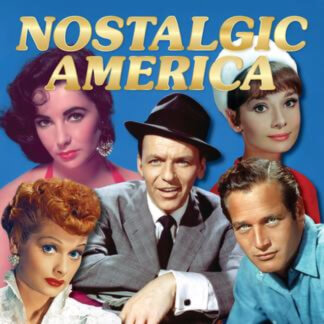 Collectible Editions
You have a choice of three versions of our collectible edition to select from. 52-pages, 100-pages (special oversized edition) and our 104-page version (hard cover). Enjoy your stroll down memory lane!
Learn More »
Looking for More?
Fret not, we've got more! Pick a category below to see what we've got.