Clip of the Day
Frank Sinatra performing Luck Be A Lady in 1966
Entertainment
Ray Charles performs LIVE in concert at the Newport Jazz Festival in 1960
'Pretty Woman' Cast Reunites 25 Years Later
Joe Cocker performs With A Little Help From My Friends - Woodstock 1969
WOODSTOCK ROCKS Bethel, New York August 15 – 17, 1969 The largest rock concert ever, arrived and left, and we will never be the same again. The police estimated that there were a million people on the road trying to get to the festival. Controlling the overwhelming crowd was next to impossible. The festival actually took place on Max Yasgur's farm about fifty miles away. Woodstock was the original location since that was where Bob Dylan was currently residing. There were no clear headliners; the lineup included: Crosby Stills Nash and Young, Creedence Clearwater Revival, The Band, Jefferson Airplane, The Grateful Dead, Janis Joplin, Santana, The Who, Joan Baez, Arlo Guthrie, Richie Havens, Sly and the Family Stone, Blood, Sweat and Tears, Sha-Na-Na, Joe Cocker, Jimi Hendrix, and many more. Jimi Hendrix's guitar solo of the "Star Spangled Banner" might be the most memorable musical event of the festival. Woodstock was a peaceful gathering for one million young citizens who were virtually left on their own and discovered the words Sharing, Helping, Consideration, and Respect. Thousands left the Woodstock event with a totally different outlook on life, and rock music moved to the forefront of American pop culture.
Roger Ebert & Gene Siskel review the movie Gone With The Wind
Steven Spielberg's Advice
Rin Tin Tin
The first of the line 1918 –1932 was a shell-shocked pup found by American serviceman Lee Duncan in a bombed-out dog kennel in France. The dog returned at war's end with Duncan to his home in Los Angeles. He learned tricks and could leap great heights. The dog's big break came when he stepped in for a recalcitrant wolf in The Man From Hell's River 1922. Rin Tin Tin's first starring role was in 1923's Where The North Begins, playing alongside silent screen actress Claire Adams. This film was a huge success and has often been credited with saving Warner Brothers from bankruptcy. Between 1930 and 1955, "Rin Tin Tin" (the original and his offspring) was heard in three different radio series, beginning with The Wonder Dog, in which the original Rin Tin Tin did his own sound effects until his death in 1932, when Rin Tin Tin, Jr. took over. Ken-L Ration sponsored the show and changed the name to Rin Tin Tin. The Adventures of Rin Tin Tin, an ABC television series, ran from October 1954 to May 1959. "Rin Tin Tin" was honored with a star on the Hollywood Walk of Fame.
Variety Themed Television Shows
The Carol Burnett Show
Saturday Night LIVE
The Ed Sullivan Show
American Bandstand
Sonny and Cher
The Carol Burnett Show
Saturday Night LIVE
The Ed Sullivan Show
American Bandstand
Sonny and Cher
Movie of the Day
MOVIE - Custer's Last Stand - 1991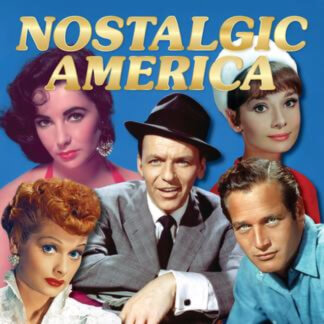 Collectible Editions
You have a choice of three versions of our collectible edition to select from. 52-pages, 100-pages (special oversized edition) and our 104-page version (hard cover). Enjoy your stroll down memory lane!
Learn More »
---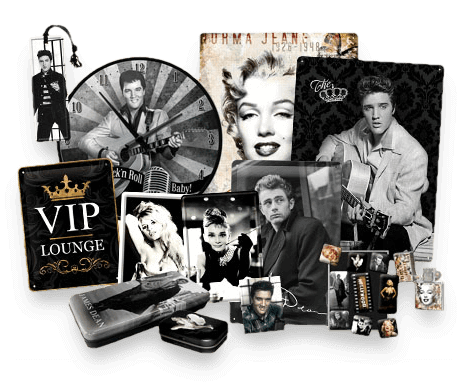 Nostalgic Gifts...
Looking to get someone a piece of history that they'll love? Check out our hand-picked suggestions for the best memorabilia and nostalgic themed items at Amazon.com!
Visit Our Store »
Looking for More?
Fret not, we've got more! Pick a category below to see what we've got.