Clip of the Day
Robert Goulet performs "If I Loved You" from Carousel - his favorite role
Entertainment
With A Little Help Of My Friends by Joe Cocker
Marvin Gaye performs Sexual Healing
Remember | The African Queen | the trailer
The African Queen is a 1951 British-American adventure film adapted from the 1935 novel of the same name by C. S. Forester. The film was directed by John Huston and produced by Sam Spiegel and John Woolf. The screenplay was adapted by James Agee, John Huston, John Collier and Peter Viertel. The film stars Humphrey Bogart in his Oscar-winning portrayal of Charlie Allnut, the slovenly, gin-swilling captain of a tramp steamer called the African Queen , which ships supplies to small East African villages during World War I. Katharine Hepburn plays Rose Sayer, the maiden-lady sister of a prim British missionary, Rev. Samuel Sayer Robert Morley. When Germans invade and Samuel dies, Allnut offers to take Rose back to civilization. She can't tolerate his drinking or bad manners; he isn't crazy about her imperious, judgmental attitude. However it does not take long before their passionate dislike turns to love. Together the disparate duo work to ensure their survival on the treacherous waters and devise an ingenious way to destroy a German gunboat. The African Queen may well be the perfect adventure film, its roller-coaster storyline complemented by the chemistry between its stars.
There is always a small crowd together
Andy Grififth Show
Ba Ba Blacksheep
The Dick Van Dyke Show
I Love Lucy
The Mod Squad
Andy Grififth Show
Ba Ba Blacksheep
The Dick Van Dyke Show
I Love Lucy
The Mod Squad
Movie of the Day
MOVIE - Orphan Train - a 1979 made for TV Movie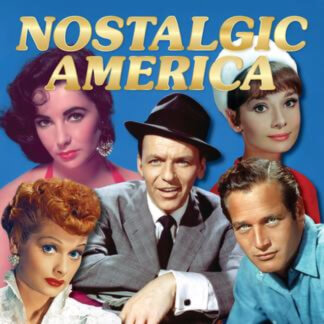 Collectible Editions
You have a choice of three versions of our collectible edition to select from. 52-pages, 100-pages (special oversized edition) and our 104-page version (hard cover). Enjoy your stroll down memory lane!
Learn More »
Looking for More?
Fret not, we've got more! Pick a category below to see what we've got.