Clip of the Day
1972 NBA Finals: LA Lakers vs. New York Knicks
In the early 1970s, the New York Knicks and Los Angeles Lakers met in the NBA Finals 3 times in a 4 - season span. They first met in the 1970 Finals, which was won by the Knicks in a memorable 7 game series, highlighted by Willis Reed's famous emergence onto the court just prior to the start of Game 7. What also made this matchup memorable were the star players on both sides. In addition to Reed, the Knicks of 1970 also had Bill Bradley and Walt Frazier. The Lakers had Wilt Chamberlain, Elgin Baylor, and Jerry West. After a 1 - year hiatus, these two clubs met again in the 1972 Finals. Earl Monroe and Gail Goodrich had now been added to the star-studded Knicks and Lakers, respectively. This time however, the 69-win Lakers, who had won 33 straight games earlier in the season, beat the Knicks 4 games to 1. These teams met again in the 1973 Finals with the Knicks prevailing 4 games to 1.
Sports
Edwin Moses | 400 meter hurdles legend and his 122 consecutive victories
Edwin Moses Edwin Corley Moses will always be remembered for one of the most dominant reigns in sports. For nine years, nine months and nine days, he was invincible in the 400 meters hurdles, winning 122 consecutive races (107 finals). The 400 meter hurdles covers 10 three-foot obstacles, and Edwin took an unprecedented 13 steps in between the hurdles instead of the usual fourteen which every other hurdler takes. His unique style remains the ultimate demonstration of power, speed, and elegance. By the time he retired from the sport in 1989, Moses had won two Olympic gold medals, in Montreal in 1976 and Los Angeles in 1984, and he would certainly have won a third gold, but for the American boycott of the 1980 Olympics in Moscow. In 1983 he broke the world record for the fourth time in Koblenz, Germany, with a time of 47.02, a mark which stood for the next nine years. During his career he won three World Cup titles and two World-Championships.
Wayne Gretzky - Above And Beyond
Remember Rocky Marciano fights Roland La Starza in the Heavyweight Title fight at the Polo Grounds in New York in 1953
Rocky Marciano was born in Brockton, Massachusetts in 1923. He was a typical American kid, playing baseball and football and dreaming of playing one professionally. He didn't take up boxing until he was drafted into the Army at the age of twenty. In 1947, he had a tryout with the Chicago Cubs as a catcher, but was let go because he couldn't make the throw from home plate to second base with accuracy. By the spring of 1949, his boxing skills were developing and he had knocked out his first 16 opponents. In 1951, Marciano knocked out his hero, the former heavyweight champion Joe Louis, in the eighth round, establishing him as one of the marquee fighters in the heavyweight division. In 1952, he got the chance to fight for the title against Jersey Joe Walcott in Philadelphia. Marciano knocked him out in the 13th round giving Marciano the championship belt. On April 27, 1956, Marciano retired from boxing. He had held the heavyweight boxing title for four years and is the only boxing champion to ever retire undefeated.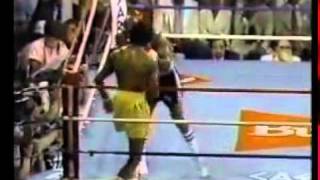 Hearns Hagler - The best round in boxing History - The round was soon after called 'The War'
U.S. Open Golf Trivia and fascinating Information
For you golf enthusiasts, Here is some fun trivia to warm up with 1. Who is the oldest player to win the U.S. Open? 2. Which player won or was runner-up eight times in a nine- year period? 3. Name the only player to lose three U.S. Opens in a playoff? 4. Of the three men who have shot 63 in the U.S. Open, name the only player who didn't go on to win? 5. Who was the last player to win the U.S. Open with a 72- hole score over par? 6. Who was the last player to win in his first U.S. Open? 7. Who are the only two players to win the U.S. Open with all four rounds in the 60s? 8. Which player set the U.S. Open record with a nine-hole 29, then matched it a year later? U.S. Open Golf Trivia Answers 1. Hale Irwin, 45 2. Bobby Jones. 3. Arnold Palmer 4. Tom Weiskopf 5. Andy North, 1-over 285, at Cherry Hills in 1985 6. Francis Ouimet in 1913 7. Lee Trevino (1968 at Oak Hill) and Lee Janzen (1993 at Baltusrol) 8. Neal Lancaster
Jack Nicklaus' first U.S. Open victory in 1962 at Oakmont Country Club
Baseball Studs
Ryne Sanberg
Bob Gibson
Bobby Richardson
Jim Rice
Reggie Jackson
Ryne Sanberg
Bob Gibson
Bobby Richardson
Jim Rice
Reggie Jackson
Game of the Day
1965 World Series Highlights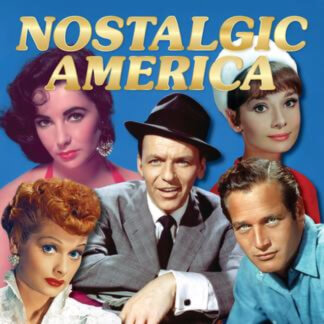 Collectible Editions
You have a choice of three versions of our collectible edition to select from. 52-pages, 100-pages (special oversized edition) and our 104-page version (hard cover). Enjoy your stroll down memory lane!
Learn More »
Looking for More?
Fret not, we've got more! Pick a category below to see what we've got.