Clip of the Day
Earl Weaver - Manager of the Baltimore Orioles
Sports
Joe Namath leads the Jets to their first-ever AFL Championship Game victory
Rare footage with photos of Babe Ruth pointing to the seats to indicate to the Chicago Cubs & their fans that he was going to hit a HR in the 1932 World Series
BABE RUTH'S CALLED SHOT - It is one of baseball's all-time great mysteries. Did Babe Ruth really call his shot just before hitting a mammoth World Series home run? The undisputed facts of the events were as follows: It was October 1, 1932, Game 3 of the World Series in Wrigley Field, with the Yankees leading the Cubs 2 games to 0. In the top of the 5th inning, Ruth was at bat with the score tied at 4, facing Cub pitcher Charlie Root. The Cubs' bench was heckling the Babe as he took strikes one and two. Now, at this point in time, fact and myth get a bit jumbled. Ruth made some type of outward gesture with his bat, but it is unclear whether the gesture was toward the pitcher, or the centerfield bleachers, as Ruth proudly proclaimed for many years thereafter. Either way, Ruth smashed the next pitch well beyond the centerfield fence, for one of the most memorable and debated World Series home runs of all-time. An interesting side note to this story is that on the very next pitch, Lou Gehrig, forever playing in Ruth's shadow, also hit a home run, his 2nd of the game as well, knocking Charlie Root out of the game. But as was typical for Gehrig, his two home runs in the game paled in comparison to the legend of the mighty Babe's called shot.
Ebbets Field in Brooklyn - home of the Dodgers
Rod Carew - batted .328 for his career and had over 3,000 hits
Rod Carew played for the Minnesota Twins and California Angels during his Hall of Fame 19 season career. He was the American League Rookie of the Year in 1967, which was also his first of 18 consecutive seasons in which he was selected for the All-Star Game. Carew's best season was 1977, when he hit .388 for the Twins and won the American League's Most Valuable Player Award. Rod Carew is a 7-time batting champ and is a member of Baseball's prestigious 3,000 hit club. (3,053 career base hits) He retired in 1985 with a career batting average of .328.
CLASH of the legends DR J vs JABBAR great game
Classic New York baseball stadium virtual tour - Yankee Stadium, Shea Stadium, Ebbets Field, and Polo Grounds
Tennis Images
Jimmy and Crissy
Arthur Ashe
Cris Evert
John McEnroe
Tracy Austin
Jimmy and Crissy
Arthur Ashe
Cris Evert
John McEnroe
Tracy Austin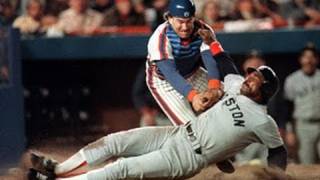 Game of the Day
1986 World Series, Game 6: Red Sox @ Mets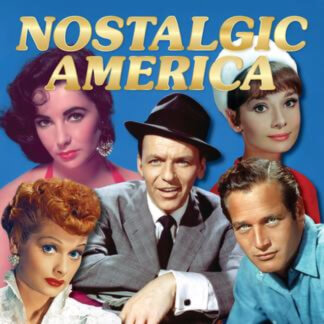 Collectible Editions
You have a choice of three versions of our collectible edition to select from. 52-pages, 100-pages (special oversized edition) and our 104-page version (hard cover). Enjoy your stroll down memory lane!
Learn More »
Looking for More?
Fret not, we've got more! Pick a category below to see what we've got.