Photo of the Day
Fenway Park - Established in 1912
Sports
Michael Jordan takes a shot at baseball with the minor league team the Birmingham Barons in 1994
Elgin Baylor - Most Underrated Player in NBA History
Lee Trevino - "Amazing golf pointers"
NY ISLANDERS WIN FOUR STANLEY CUPS
On May 24, 1980 in the Nassau Veterans Memorial Coliseum on Long Island, Bobby Nystrom scored 7:11 into overtime of Game 6 of the NHL Finals vs. the Philadelphia Flyers to give the New York Islanders their first ever Stanley Cup Championship, just eight years after the team was founded. Nystrom's dramatic goal not only won the Stanley Cup, but also started one of the most memorable dynasties in sports history. Led by Hall of Fame Head Coach Al Arbour, the Islanders won four consecutive Stanley Cups from 1980-1983. Hockey fans will fondly remember that this team included Hall of Famers Mike Bossy, Bryan Trottier, Denis Potvin, Billy Smith, and many other talented players. After winning four straight Stanley Cups, the Islanders advanced to the 1984 NHL Finals, but lost to Wayne Gretzky and the upstart Edmonton Oilers, hockey's next dynasty. The loss snapped the Islanders incredible streak of 19 postseason series in a row.
What's My Line? TV Show - Mystery guest is Mickey Mantle - May 17, 1953
Vintage Hockey Fights Compilation from the NHL
Very Special People in the world of sport and beyond
Walter Payton
John Wooden
Bill Bradley
Coach Dean Smith
Jim Valvano
Walter Payton
John Wooden
Bill Bradley
Coach Dean Smith
Jim Valvano
Game of the Day
1972 Stanley Cup Final - Boston Bruins at NY Rangers Game 6 Highlights - May 11, 1972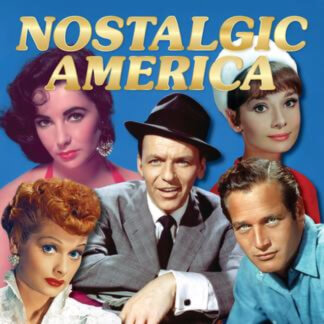 Collectible Editions
You have a choice of three versions of our collectible edition to select from. 52-pages, 100-pages (special oversized edition) and our 104-page version (hard cover). Enjoy your stroll down memory lane!
Learn More »
Looking for More?
Fret not, we've got more! Pick a category below to see what we've got.