Photo of the Day
On June 13, 1948, George Herman "Babe" Ruth Jr. had his No. 3 jersey retired by the New York Yankees
Sports
CLASSIC IMAGE: The Knicks celebrate 1970 NBA championship
Knicks Win NBA Championship in 1970 - With Bill Russell retiring after the 1969 season, the NBA Eastern Division was finally open to all contenders, and the New York Knickerbockers took full advantage and finished in first place with 60 wins. They were led by MVP Willis Reed, First team All-Star Guard Walt Frazier, Forwards Dave DeBusschere and Bill Bradley, and guard Dick Barnett. Coach Red Holzman emphasized team defense, a cohesive team offense and a deep bench led by Mike Riordan, Dave Stallworth, and Cazzie Russell. In a devastating moment to the team, Willis Reed was injured in the finals, and almost everyone thought the Knicks championship run was over. In one of the most inspirational and memorable sports moments of all time, just before Game 7 of the NBA Finals an injured Willis Reed emerged onto the Madison Square Garden floor shortly before tip-off. He dragged his injured leg on to the floor playing just a few minutes before retiring to the bench for the rest of the game. The emotionally rejuvenated Knicks beat the Lakers that night 113–99 to win the championship.
The Astrodome was deemed the "Eighth Wonder of the World" when it opened in 1965
1966 NBA All Star Game Highlights
Baltimore Orioles were led by Jim Palmer and Earl Weaver - a special relationship
Jim won the Cy Young Award three times (1973, 1975 and 1976) and was runner up two other seasons. At the age of 18, he signed a $50,000 bonus contract with the Orioles, and in 1966 became the youngest player ever to pitch a World Series shutout. He was elected to the Baseball Hall of Fame in 1990. In 1973 he won 22 games and lost 9 with 6 shutouts. In 1975 he won 23 games and lost 11 with 10 shutouts, and 1975 he won 22 games and lost 13 with 6 shutouts.
Remembering Seabiscuit
Seabiscuit was foaled in 1933, and grew up on Claiborne Farm in Kentucky. He was undersized, knobby-kneed, and known for sleeping and eating. His initial trainer was the legendary Sunny Jim Fitzsimmons, who had trained Triple Crown Winner Gallant Fox. He felt Seabiscuit (no comma) was too lazy and relegated him to a punishing schedule of smaller races. He failed to win his first ten races, and was clearly was not living up to his racing potential. He was later sold and paired up with Canadian jockey Red Pollard. He was improving and once he started racing outwest he started to impress and won two major races. The horse was rapidly becoming a favorite among California racing fans, and his fame spread as he was relocated to the more prestigious Eastern racing circuit. In 1937, Seabiscuit won eleven of his fifteen races and was the year's leading money winner in the U.S. However, War Admiral, the Triple Crown Winner that season, was voted the Eclipse Award for Horse of the Year. On November 1,1938, at the Pimlico Race Course Seabiscuit met War Admiral in The Match of the Century. Trains were run from all over the country to bring fans to the race, and the estimated 40,000 fans at the track were joined by some 40 million listening on the radio. War Admiral was the prohibitive favorite. When the bell rang, Seabiscuit ran away from the Triple Crown champion. Halfway down the backstretch, War Admiral started to cut into the lead, gradually pulling even with Seabiscuit, but two hundred yards from the finish line, Seabiscuit pulled away, winning by four lengths. As a result, Seabiscuit was named "Horse of the Year" for 1938.
In the 1968 Summer Olympics in Mexico City, on October 16th Tommie Smith & John Carlos of the US exhibited the black power salute as a personal statement
Great College Athletes
Christian Laetner - Duke University
Roger Staubach - Naval Academy
Archie Griffin - Ohio State University
Bernard King - University of Tennessee
Bob Griese - Purdue University
Christian Laetner - Duke University
Roger Staubach - Naval Academy
Archie Griffin - Ohio State University
Bernard King - University of Tennessee
Bob Griese - Purdue University
Game of the Day
1971 World Series Game 7 - Pirates @ Orioles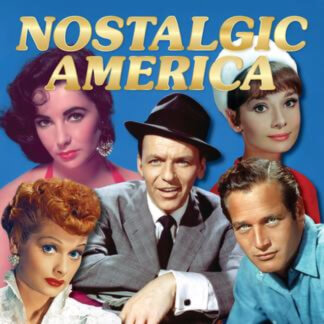 Collectible Editions
You have a choice of three versions of our collectible edition to select from. 52-pages, 100-pages (special oversized edition) and our 104-page version (hard cover). Enjoy your stroll down memory lane!
Learn More »
Looking for More?
Fret not, we've got more! Pick a category below to see what we've got.