Clip of the Day
The legendary life and career of Mr. Hockey, Gordie Howe
GORDIE "MR. HOCKEY" HOWE DOMINATES HOCKEY FOR 6 DECADES - He was signed by the Detroit Red Wings when he was 16 and was soon teamed up with Ted Lindsay and Sid Abel in what would be called the "Production Line", one of the all-time great NHL combinations. He was an effortless skater with deceptive speed, tremendous strength and a powerful shot. He scored 20 goals a year for 22 consecutive years. He won six Hart Memorial Trophies as the league MVP, and at the age of 41, he scored 44 goals and added 59 assists for a career high 103 points. In 1979 he returned to the NHL with the Hartford Whalers as a 51 year old, appearing in all 80 games.
Sports
A documentary of # 7 Mickey Mantle
DID YOU KNOW ? The New York Yankees signed Mickey Mantle to a minor-league contract in 1949, the day he graduated high school. He was paid $400 for the remainder of the season and a $1,100 signing bonus. A Yankee for his entire career, among Mantle's many accomplishments are all-time World Series records for home runs (18), runs scored (42), and runs batted in (40). He once hit a ball left-handed that cleared the right-field roof at Tiger Stadium in Detroit estimated to have traveled 643 feet. In 1956, Mantle won the Triple Crown, leading the majors with a .353 batting average, 52 HR and 130 RBI on the way to his first of three MVP awards.
Connie Hawkins playing in high school at Boys High in New York
Great Athletes
Pancho Gonzales
Ben Hogan
Pete Rose
Mel Parnell
Richard Petty
Pancho Gonzales
Ben Hogan
Pete Rose
Mel Parnell
Richard Petty
Game of the Day
1984 World Series, Game 5: Padres at Tigers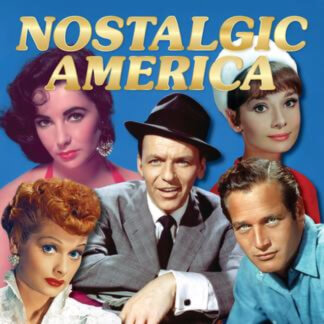 Collectible Editions
You have a choice of three versions of our collectible edition to select from. 52-pages, 100-pages (special oversized edition) and our 104-page version (hard cover). Enjoy your stroll down memory lane!
Learn More »
Looking for More?
Fret not, we've got more! Pick a category below to see what we've got.