Clip of the Day
1971-1972 Los Angeles Lakers | Gail Goodrich
Sports
A profile of the 1969 UCLA Bruins men's basketball team
NCAA basketball finals 1967 Lew Alcindor UCLA vs Dayton
In 1960, Cassius Clay an 18-year old boxer won the Olympic light heavyweight crown in Rome
Tom Seaver leads the Miracle New York Mets to the 1969 World Series Title
Legendary Pitcher Tom Seaver played most of his 20-season career with the New York Mets. He won the Rookie of the Year in 1967, and then two years later, in just his 3rd season, he won 25 games, the Cy Young Award, and led the Miracle Mets to the 1969 World Championship. Tom Seaver was a 3-time Cy Young Award Winner, a 5-time 20-game winner, and a 12-time All Star during his remarkable career. Seaver compiled 311 career victories (# 18 all-time) and 3,640 strikeouts (# 6 all-time). Tom Seaver was elected to the Hall of Fame in 1992, his first year of eligibility, with 98.8% of the votes, which is the highest percentage ever.
Tom Brady – Michigan Wolverines
Tom Brady played very little during his first two years as a Michigan Wolverine as he watched Scott Dreisbach and Brian Griese start at quarterback in 1996 and 1997, respectively. Leading up to his junior year in 1998, Brady had to battle Drew Henson for the starting job. He ultimately prevailed and went on to set Michigan records for most pass attempts and completions during the 1998 season. Tom Brady led the Wolverines to back-to-back 10 wins seasons as the team's starter in 1998 and 1999, and was named captain of the team in his senior season. In his last game he led Michigan to an overtime win in the Orange Bowl over Alabama throwing for 369 yards and four touchdowns. Despite his success, Brady wasn't picked in the 2000 NFL Draft until the 6th round. With the 199th pick the Patriots found perhaps the NFL Draft's greatest 'diamond in the rough'.
Ted Williams - The Splendid Splinter
Game of the Day
Classic NHL Game - Philadelphia Flyers vs NY Rangers - April 25, 1974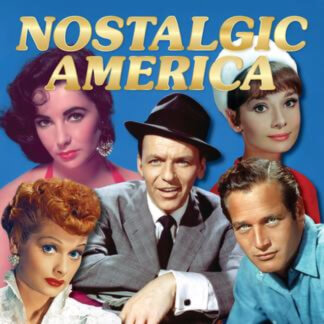 Collectible Editions
You have a choice of three versions of our collectible edition to select from. 52-pages, 100-pages (special oversized edition) and our 104-page version (hard cover). Enjoy your stroll down memory lane!
Learn More »
Looking for More?
Fret not, we've got more! Pick a category below to see what we've got.