September 28, 1941
Today In History
Ted Williams ended the baseball season with .406 batting average
Remember When
Walter Cronkite Profile: Early Days of Radio and Television Broadcasting
Mickey Mantle hits his 500th Home Run as aired on WPIX-TV - May 14, 1967
DID YOU KNOW ? The New York Yankees signed Mickey Mantle to a minor-league contract in 1949, the day he graduated high school. He was paid $400 for the remainder of the season and a $1,100 signing bonus. A Yankee for his entire career, among Mantle's many accomplishments are all-time World Series records for home runs (18), runs scored (42), and runs batted in (40). He once hit a ball left-handed that cleared the right-field roof at Tiger Stadium in Detroit estimated to have traveled 643 feet. In 1956, Mantle won the Triple Crown, leading the majors with a .353 batting average, 52 HR and 130 RBI on the way to his first of three MVP awards.
Julius Erving scores 35 points for the New York Nets in a victory over the Kentucky Colonels
Paul Newman and Joanne Woodward
TV Show of the Day
Dick Van Dyke - THE ORIGINAL PILOT FOR THE SHOW - Part 1 and Part 2
Alfred Hitchcock accepts the 7th AFI Life Achievement Award in 1979
In 1955 the Brooklyn Dodgers finally beat their dreaded rivals from across town - the New York Yankees in the World Series.
BROOKLYN DODGERS WIN THEIR FIRST SERIES IN 1955 After years of losing to their cross town rivals, The Yankees, the Brooklyn Dodgers finally beat the Yanks in 7 games to capture the World Series in 1955. Winners of 98 games in the regular season, the Dodgers were led by 20 game winner Don Newcombe, Player of the year Duke Snyder, NL-MVP Roy Campanella, Jackie Robinson, Pee Wee Reese, Gil Hodges, and Carl Furillo. Duke Snyder became the key to the power-laden lineup of the Brooklyn Dodgers in the 1950s culminating in a career year in 1955, the first World Series championship ever for the Dodgers. Referred to as the "Duke" of Flatbush and often compared to cross town rival center fielders Mickey Mantle and Willie Mays, 1955 was the year Duke dominated the headlines and won The Sporting News Player of the Year, the most prestigious award a player could win then.
AMERICA | We're always busy
Classic Boston Sports Heroes
Babe Ruth - Red Sox 1914-1919
Babe Parilli - Boston Patriots
Dave Cowens
Bill Russell
Doug Flutie - The New England Patriots
Babe Ruth - Red Sox 1914-1919
Babe Parilli - Boston Patriots
Dave Cowens
Bill Russell
Doug Flutie - The New England Patriots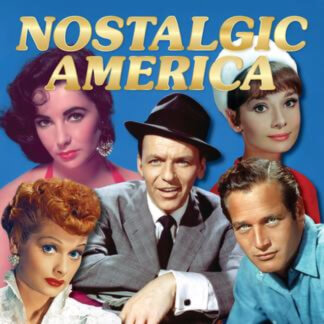 Collectible Editions
You have a choice of three versions of our collectible edition to select from. 52-pages, 100-pages (special oversized edition) and our 104-page version (hard cover). Enjoy your stroll down memory lane!
Learn More »
Looking for More?
Fret not, we've got more! Pick a category below to see what we've got.