February 17, 1976
Today In History
Bette Midler was awarded the 'Woman of the Year' award from Harvard's University's Hasty Pudding Theatrical Society.
The Hasty Pudding Woman of the Year award is bestowed annually by the Hasty Pudding Theatricals society at Harvard University. It has been awarded annually by the society members since 1951 to performers deemed to have made a "lasting and impressive contribution to the world of entertainment."
Remember When
Arthur Fiedler Named Conductor of The Boston Pops in 1930
Boston, Mass. 1930 Arthur Fielder was officially named Conductor of the Boston Pops. In an effort to bring as much music to the public as possible, he initiated a campaign in 1929 for a series of free outdoor concerts along the Esplanade on the Charles River. The success of the series helped him get the job he knew he deserved.
The NHL'S Greatest Moments
Reggie Jackson hits a pinch-hit homer off the transformer on the roof at Tiger Stadium in the 1971 All-Star Game
Song of the Day
Carole King | So far away 
Singer – Songwriter, Carole King At the age of 18, Carole King had her first chart topper as a songwriter with 'Will You Love Me Tomorrow', co-written with Gerry Goffin, the two eventually married and divorced. Over the years, the two wrote dozens of popular songs for a variety of singers, many of which became standards in American popular culture. In 1997, King co-wrote 'The Reason' for Celine Dion, a hit of epic proportions. Though she was born in February of 1942, Carole King did not become successful as a performer until the 1970s. Like many musicians before her, King experienced disappointment with the release of her first album, entitled 'Writer.' Her redemption, however, came with the album 'Tapestry' which topped the U.S. charts for 15 weeks in 1971 and was one of the longest running chart toppers until the record was broken by Whitney Houston. King's catalog includes 25 solo albums. Most recently, she and James Taylor created and released 'Live at the Troubadour', a very successful collaboration that sold in excess of 600,000 copies. Over the years King has been inducted into the Rock & Roll Hall of fame, the Songwriters Hall of fame and been awarded four Grammy's.
The cast of Hair the musical on Broadway sing Aquarius and Let the sunshine in on the David Letterman TV Show
Explore America
The boardwalk in Atlantic City
Stunning beauties
Twiggy
Goldie Hahn
Diana Dors
Jane Mansfield
Michelle Marie Pfeiffer
Twiggy
Goldie Hahn
Diana Dors
Jane Mansfield
Michelle Marie Pfeiffer
TV Show of the Day
Dean Martin Celebrity Roast - Muhammad Ali 1976
LOVE AMERICAN STYLE - Bill Bixby and Connie Stevens
The Athletics before they moved to Oakland
Interview of the Day
Olivia de Havilland, Shelley Winters, Eva Marie Saint, Interview with Oscar Ladies
CLASSIC IMAGE: Ivorydale Factory in Ohio
Bedazzled is a 1967 comedy film directed and produced by Stanley Donen. It was written by and stars Peter Cook and Dudley Moore. Raquel Welch has a role in the movie.
Classic Scenes from Maine
Classic NFL Quarterbacks
Joe Montana
Roger Staubach
Johnny Unitas
Roman Gabriel
Len Dawson
Joe Montana
Roger Staubach
Johnny Unitas
Roman Gabriel
Len Dawson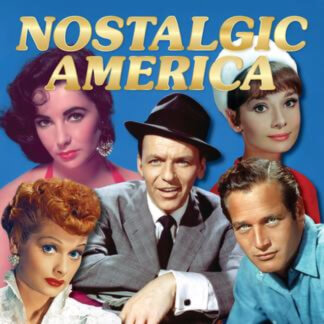 Collectible Editions
You have a choice of three versions of our collectible edition to select from. 52-pages, 100-pages (special oversized edition) and our 104-page version (hard cover). Enjoy your stroll down memory lane!
Learn More »
---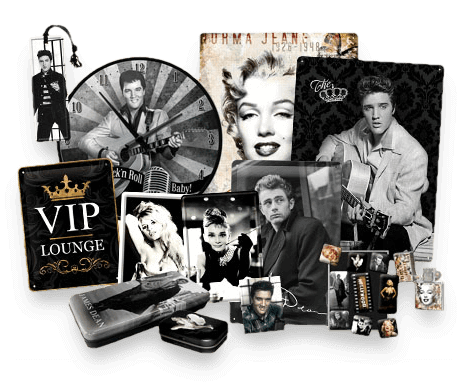 Nostalgic Gifts...
Looking to get someone a piece of history that they'll love? Check out our hand-picked suggestions for the best memorabilia and nostalgic themed items at our online store!
Visit Our Store »
Looking for More?
Fret not, we've got more! Pick a category below to see what we've got.